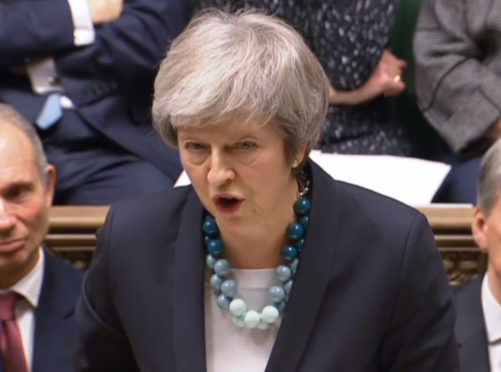 Theresa May has survived an attempt by MPs to oust her as Conservative leader, which means there will not be a contest to replace her.
What happens now?
It will hardly be business as usual for the prime minister who remains under pressure to find a way to get parliamentary approval for her Brexit deal.
But the Tory leader – increasingly embattled in recent days – will be strengthened after seeing off the rebellion.
Today, she heads to the European Council summit in Brussels where she will have another chance to speak to European leaders.
She will be seeking reassurances over the backstop arrangement, the insurance policy to ensure there is no hard border on Ireland in the event a deal on the UK-EU future relationship is not reached by the end of the transition period in December 2020.
Given their insistence thus far that the withdrawal agreement and political declaration are not up for renegotiation, she is unlikely to gain much – if any – ground, however.
Whatever happens, upon her return, Mrs May will have to update MPs – as she does after all these meetings – in a routine statement to the House. This is due to take place on Monday.
In reality, it is likely to be anything but routine and she can expect criticism from all sides once again.
At some point, before January 21, 2019 the government has said, she will have to bring her Brexit deal back to the Commons for the deferred so-called meaningful vote.
As it stands, she is still not expected to win this, and contingency planning for a no-deal scenario continues.
While Mrs May now cannot be challenged by her own MPs for another year, Labour could yet table a motion of no confidence in the UK Government which could in turn lead to a general election.
And if Jeremy Corbyn hesitates, the other opposition parties have indicated they may take matters into their own hands.
Others have suggested the only way out for Mrs May is a People's Vote, namely putting her deal to the people in a second referendum.
Another option being discussed among MPs is extending Article 50 to allow for more time to reach a consensus.