A driver who filmed himself reaching speeds of up to 192mph has been jailed.
Shaun Davis reached the shocking speeds in high performance cars, including BMWs and Audis.
The 42-year-old filmed himself, focusing on the speedometer and counting as it reached 190mph on one occasion.
In one clip, he can be heard exclaiming: "Here we go, 10, 120, 130, 140, 150… boy she's flying… woah".
Davis was found guilty of four charges of dangerous driving between 2012 and 2014 in Northamptonshire.
He was jailed for 28 months and disqualified from driving for 10 years.
He was found not guilty of seven further charges.
Prosecutors had told Northampthon Crown Court that Davis had filmed himself driving, but he had argued he could not be seen in the footage and insisted it was not him.
After sentencing, Detective Inspector Greg Maides said: "After examining Shaun Davis's mobile phones, we found multiple videos of him driving grossly in excess of the maximum national speed limit, with no regard for the safety of other motorists, pedestrians or himself.
"We are satisfied with the result and hope that this will serve as a deterrent to him in the future."
Davis's daughter Jordan, 23, was found guilty of inciting or encouraging an offence of dangerous driving and was banned for two years. She was also given an 18-month conditional discharge.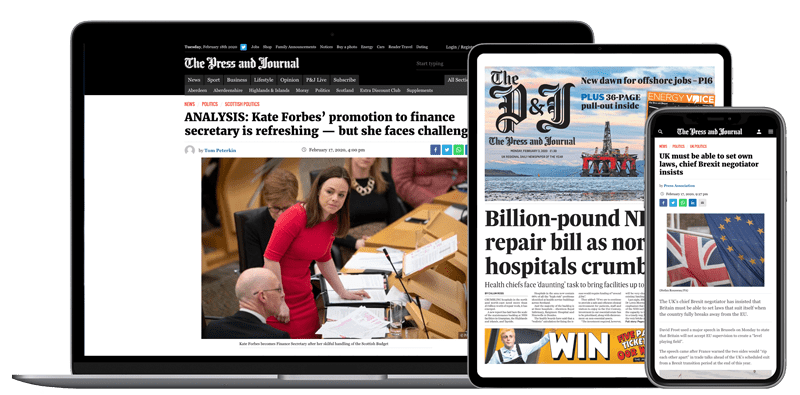 Help support quality local journalism … become a digital subscriber to The Press and Journal
For as little as £5.99 a month you can access all of our content, including Premium articles.
Subscribe