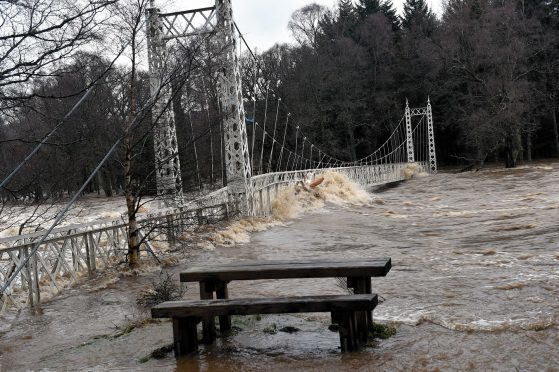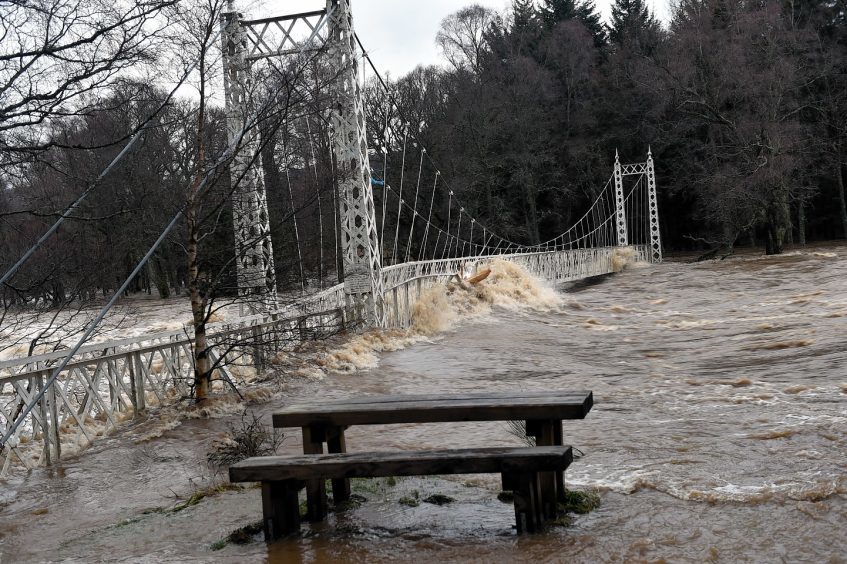 A new Met Office report has revealed that last December was one of the wettest on record, with exceptional rainfall, severe flooding and extreme warmth throughout the 31 days.
The organisation's State of the UK Climate 2015 report showed that the final month of the year had the most rainfall since 1910, and was the hottest in the UK since 1659.
As a whole, last year was the seventh wettest on record for 116 years.
The weather in December and the extremely high rainfall sparked chaos for communities across Britain, and left towns, villages and cities in Scotland severely damaged by floods.
Three named storms – Frank, Desmond and Eva – were the catalysts for the worst of the damage and caused hundreds of homes and businesses to be flooded.
Ballater in Deeside was among the communities most grievously affected by the deluge.
Mark McCarthy, head of the National Climate Information Centre and one of the report's authors, said: "The weather during 2016 contained many notable features and I'm sure that everyone will have a personal memory of a weather moment during the year.
"Sadly, for some, the extreme rainfall during December left a legacy of flooding for communities across northern England and Scotland."
Many regions of the UK experienced more than double the amount of average rainfall, with Westmorland suffering 320% more rain than usual and Peeblesshire and Dumfriesshire receiving 290% and 260%.
And a number of areas of England had some of the hottest Decembers on record, far above the UK average of 7.9C for the month.
Middlesex was the warmest at 11.1C, followed by Hampshire and Dorset, which both recorded average readings of 10.7C.
Mr McCarthy added: "The UK rainfall map for December 2015 shows that large parts of Wales, northern England, Scotland and Northern Ireland experienced extreme rainfall, brought in large measures by the memorable storms of the month as they tracked across the UK.
"Although the high rainfall brought by these storms led to significant and repeated flooding in some parts, many areas in southern England received average or even below average rainfall."