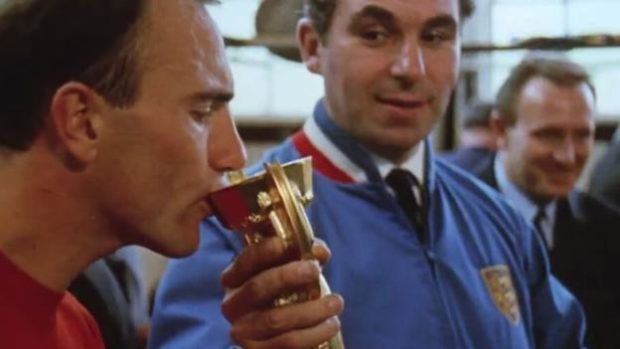 He was seated alongside the manager throughout one of the greatest chapters in England's sporting history.
But now, Alan Bass, England's doctor for the 1966 World Cup-winning team, has died at the age of 90.
He was next to Sir Alf Ramsey in the dug-out when the Three Lions defeated West Germany 4-2 in the final at Wembley.
And his death was marked by a tribute from the current generation, who have never forgotten the fashion in which Mr Bass helped keep his squad fit and healrhy.
The FA said: "We're saddened to learn of the passing of Alan Bass, our team doctor at the FIFA World Cup in 1966. Our thoughts are with Alan's family."
Mr Bass went on to work for England at later tournaments and also had a role at FIFA as head of its medical committee.
He also helped-out a number of leading film stars on set, including Sir Sean Connery, during his far-travelled career.
The former Harley Street consultant had worked with Arsenal under Billy Wright in the early 1960s and treated Gary Lineker's broken wrist before the striker-turned-presenter went on to win the Golden Boot at the 1986 World Cup.
Shirley Livingstone, Bass' sister, said the doctor had a "brilliant" life as she led tributes.
She added: "The England players almost treated him like a father. He was very good at his job and Alf had a great regard for Alan and how fit the players were."
The friendship he established with the normally taciturn Ramsey was evident as she recalled how the famous Jules Rimet Trophy ended up in his possession.
Mrs Livingstone said: "The team had been entertained in Dublin or Belfast, and they put the World Cup on the stands so everybody could see it, but when they returned home to Heathrow, there was nobody to meet Alf.
"At that point, Alf said to Alan, who was a big chap, 'I am wrapping the trophy up in newspaper and you are going to take it home with you and put it under your bed and we will call for it tomorrow'.
"So he had the World Cup under his bed at some point."