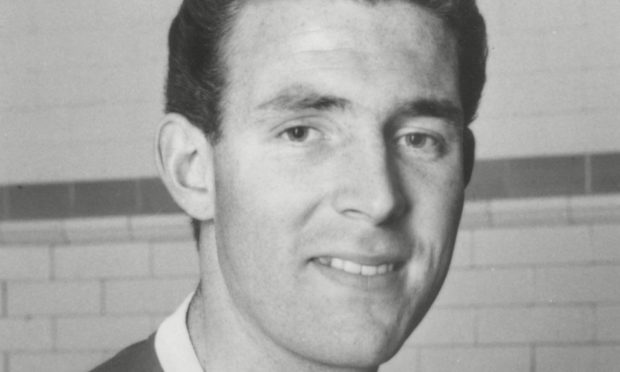 John Haselden had many strings to his bow as a football player, coach, manager and physiotherapist.
Born in Doncaster in 1943, he began his sporting career at 18 years old when he signed for nearby club Rotherham United.
Still a youngster, he had to work hard and battle for a spot in the first team against his older, more experienced teammates.
But by 1966 he had cemented his place in the squad, and spent two years racking up the bulk of his 99 total appearances for the side.
Haselden then headed closer to home and signed for Doncaster Rovers.
From 1968 to 1974 – with a brief season-long loan spell at Mansfield Town in the middle – he found the net 20 times in 172 appearances.
He finished off his playing career and headed back to Mansfield, this time as a first team coach, where he was remembered by staff as a "true gentleman".
The side was crowned league champions during his first season there.
A statement from the club said: "He'll be forever remembered at the Stags as a key part of the coaching staff in 1975 when we won the Fourth Division title.
"His time at Mansfield was the springboard for a long and distinguished career in coaching and physiotherapy, which spanned over three decades.
"John was a true gentlemen and hugely generous of his time to others."
In 1977, Haselden joined Huddersfield Town as a physio and coach, and was brought in as assistant manager when caretaker boss Mick Buxton took over the running the following year.
At the time, he said the side was nothing more than a "group of has-beens and not-good-enoughs" but toiled to transform its fortunes.
The managerial pair were seen as a dynamic duo by fans, helping the club rise up the league table and attract thousands more supporters through the turnstiles for each match.
Haselden again used his Fourth Division knowledge and helped his new side top the table.
They would later repeat the feat three seasons later to win promotion out of the third division.
Mick Buxton paid tribute to Haselden and said: "John might not have played for Huddersfield or come from Huddersfield but he poured his heart and soul into the town's football club behind the scenes.
"He was a real unsung hero. I could not have asked for a better right-hand man."
Haselden left the club and, after a brief stint as caretaker manager at Reading, worked as a physiotherapist for Nottingham Forest, Aston Villa and NOTTS County.
He retired in 2008 to spend more time with his wife Eileen, and was diagnosed with Alzheimer's disease in 2014.
He died aged 76 on Tuesday.