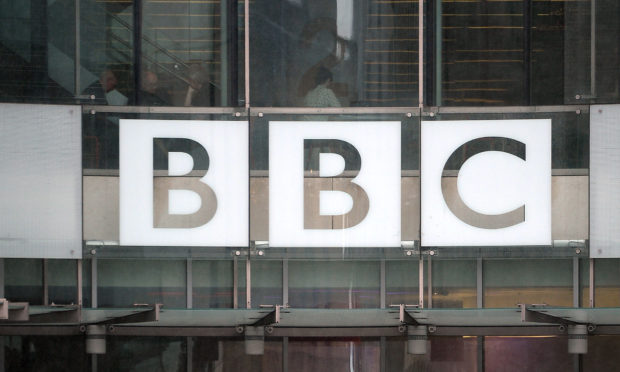 Personal news: after nearly three decades at the BBC, I am leaving to join the soon-to-be-launched Times Radio as Drive Time presenter….
No, not me, but this was veteran deputy political editor John Pienaar this week, announcing on Twitter that he was leaving to join News UK's threat to BBC Radio 4, the UK's top political talk radio station reaching just over a fifth of all adults.
Following Virgin Radio's ad-free Chris Evans' Breakfast Show, News UK's new venture is its latest challenge to the BBC's previously unassailable position as the UK's leading radio broadcaster. Despite the explosion of multi-channel TV, the licence fee continues to give the BBC an enormous advantage over every domestic competitor, with a guaranteed income stream that enables it not only to consolidate the position of its traditional pillars of national TV and radio, but to enter other communication sectors as it sees fit.
As former BBC Scotland health correspondent Eleanor Bradford pointed out in these pages this week: "It is precisely because of the licence fee that the BBC tries to appeal to the widest audience possible."
The licence fee has allowed the BBC to ride several horses at once; experimenting with new formats without worrying too much if they fail but cashing in when they succeed, providing coverage that would not otherwise be commercially viable but also aggressively entering markets with proven commercial value. And all justified by the unfalsifiable claim that it's what licence fee payers expect.
We in news publishing clearly have a dog in this fight, in that one manifestation of BBC market-driven mission creep is the expansion of online services to include written features and analysis from bylined writers beyond back-up for broadcasts.
It can be argued that the BBC has been a publisher since the Radio Times hit the streets in 1923, but it now boasts a string of successful special interest magazines that compete with commercial titles, and its free news and sport sites out-compete independent news providers who rely on either paywalls or obtrusive ads and commercial video. Meanwhile, the market-driven, ad-free behemoth of Radio 2 crushes commercial radio while promoting other BBC services. As they might say at John Lewis, no media market knowingly undistorted.
But the problem, as Ms Bradford also pointed out, is that, just like every other mature media organisation in the world, the gravy train has hit the buffers of the digital revolution. The corporation's outdated lifeblood of a legally-enforceable tax on fixed TV sets is drying up, down 200,000 licences last year, as ungrateful youngsters cock a snook at the organisation that gave their parents and grandparents Blue Peter, and instead bury their faces in YouTube on their iPhones.
Not only do young generations (not the 1970s BBC dance troupe) not consume BBC output in the same quantity as their forebears, they have less need for the box in the corner, and see no reason to pay extra for the privilege, far less accept the threat of jail for evading the licence fee and failing to pay the subsequent fine.
It doesn't make any difference that a rival streaming service like Netflix is losing millions, because Amazon most certainly isn't, and BBC executives know they can't pretend it isn't happening. It faces, as one senior BBC Scotland figure recently confessed, an existential crisis.
The rest of the media world is unsympathetic, working for decades on ever-tightening budgets with fewer staff, while the biggest rival steams ahead with the firebox full of taxpayer-funded fuel. No wonder Auntie is bemoaning being handed back responsibility for funding the licences of over-75s, effectively a £700m annual subsidy from then Chancellor Gordon Brown in 1999 from which no other news organisation benefited.
I wake up to the Today programme, Radio 3 is on in my office, and I check the BBC's news and sports phone apps regularly. But quality is not the question, rather its scale and the system that underpins it, as technology and changing habits sweep all before them.
There is unquestionably a role for a high-quality public service broadcaster, but as long as the criminalised licence fee exists, the BBC can argue its way into any market. Even as licence revenue was falling and streaming was taking off, it still launched the new linear BBC Scotland channel, costing £32 million a year.
But, as John Whittingdale MP has pointed out, while the BBC remains available on Freeview, a subscription-only model won't work. So what's the answer?
Keeping out of well-served, established commercial markets for one thing, but straight public service functions like local and regional talk radio, core national broadcast channels and the World Service need a new funding model combining subsidy for minority output, a decriminalised payment system and commercial sales.
The licence can't be withdrawn overnight, but the days of dictating what you pay for your media by criminal law are numbered.
---
John McLellan is director of the Scottish Newspaper Society, and a Scottish Conservative councillor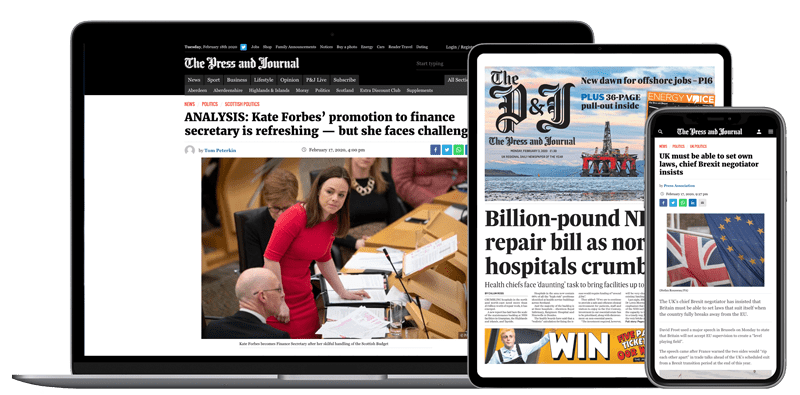 Help support quality local journalism … become a digital subscriber to The Press and Journal
For as little as £5.99 a month you can access all of our content, including Premium articles.
Subscribe