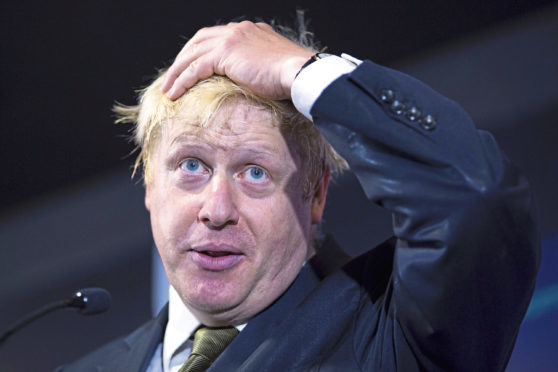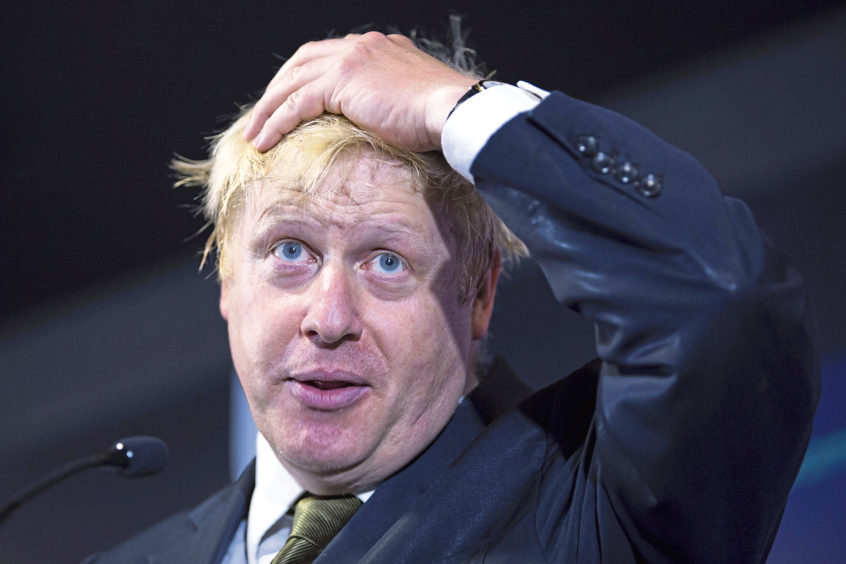 With Boris Johnson taking the reins in Downing Street my daughter moved on to the fourth Prime Minister of her lifetime.
I was 21 before I clocked up four PMs. She's half that age. And it'd be foolish to bet against her adding another before her birthday in December.
But who could be next?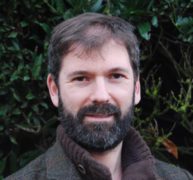 With Johnson's majority already trimmed it's a popular discussion to have in Westminster.
It is possible to plot routes to power for the likes of Jo Swinson, Keir Starmer or even Nigel Farage. But each comes with significant obstacles.
It looks increasingly as if we will leave the EU on or before October 31. And the timetable for a general election before that doesn't fit.
That's bad news for Farage. If a general election had taken place before Brexit then he would've cashed in.
He's rarely talked up as a potential PM among politicos but, as ever, sceptical Westminster watchers' horizons don't stretch to Scotland. After independence was foiled in 2014, Yes supporters were motivated to vote at the ensuing general election and they only had one party to pick. The SNP scooped nearly every seat in Scotland. A general election before Brexit would've seen something similar south of the border with angry Brexiteers flocking behind Farage in sufficient numbers to either put him in power or, if enough voters trusted the Tories to keep their no deal promises (a weird phrase akin to saying you trust someone enough to kick you in the shins, repeatedly), then to make him Boris Johnson's deputy PM.
But for now Farage has no representation in parliament. And that's where the action moves next month, opening up possibilities for anyone who can put together a winning combination of bravery, acumen and popularity.
Labour could table a vote of no confidence in the Johnson administration as soon as parliament returns in September. (Yes, September. Reminder: there is an actual national emergency right now.) With a working majority of just one and a number of Tory backbenchers who hate both Boris Johnson and Brexit the government could fall. Corbyn couldn't command the confidence of a bowl of breakfast cereal never mind the House of Commons and so opportunity would knock for another.
Keir Starmer is often talked up as the man for the job. Could he get most of the parliamentary Labour Party behind him in the first instance? Probably. Forced to choose would frontbenchers like Angela Rayner back a plainly doomed Corbyn project over the chance to be in government?
Then he'd have to sign up a few dozen Tories loyal to Remain. Not hard as the likes of Philip Hammond and Alan Duncan know their careers at the top of politics are kaput already.
Finally there's the SNP and the Lib Dems. Trouble is both those last two parties would demand Brexit be stopped. And that's where that particular plan unravels. In theory an anti-Brexit majority could be put together but it'd only resurrect the scenario above in which angry Brexiteers put Nigel Farage in Number 10.
Some say Yvette Cooper or Ken Clarke or Harriet Harman could stitch together an administration of national unity. The name might change but the maths don't.
The arithmetic looks bad for Boris Johnson. But it looks worse for everyone else. The key thing about a majority of one is that it is enough.
But what if the maths changes? Having done Brexit Johnson's next move will surely be a general election.
And that's where Jo Swinson enters the frame. It was she that cut Johnson's lead to one with the Lib Dem win at the Brecon and Radnorshire by-election.
There is a scenario in which the Lib Dems harness the anti-Brexit vote at a general election and win dozens of seats. In a Commons split four or five ways the maths might be there for Swinson to put together a coalition that could vote through a Lib Dem Queen's Speech.
Senior Lib Dems think it's on.
But then Lib Dems are like Scotland football fans – permanently convinced despite all the historical evidence that this time it's their time. Their optimistic outlook is quite sweet in these increasingly dark times though, and may prove electorally attractive.
The trouble with political parlour games that throw up exotic options for the next PM is that there are roadblocks for each one. (And for most of them that roadblock is called the SNP who combine a significant number of MPs with a single demand – independence – unpalatable to everyone else). And that plays into the hands of the incumbent.
Swinson's Lib Dems may have won the by-election on August 1 but despite throwing everything and the kitchen sink at it the majority was slim. The Tories fielded a convicted criminal, saw some of their vote peel off to the Brexit Party and they still nearly kept the seat. Just as significantly, Labour was nowhere.
Boris Johnson won't be unhappy with that result. If he can steer Britain out of the EU then the Brexit Party is defanged. Jeremy Corbyn is clearly heading back into the wilderness from whence he came and taking the Labour Party with him. The Lib Dems look peppy with Swinson at the helm but the electoral system will yet again frustrate them in terms of representation.
Perhaps the reason politicians and commentators are casting around for candidates to be the next Prime Minister is that deep down they know the dreadful truth: the current one looks well set to stick around.
James Millar is a political commentator and author and a former Westminster correspondent for The Sunday Post