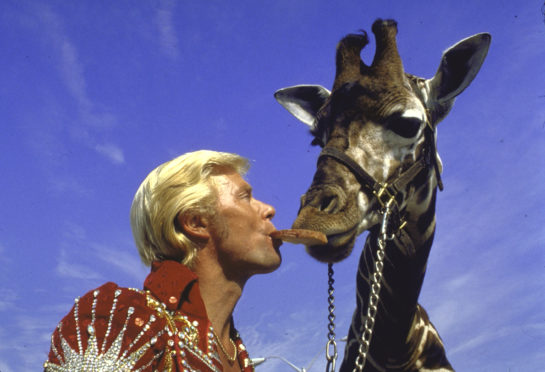 I like to think you've got to know me a bit over the past eight months – hopefully anyway.
But there's one particularly juicy fact I haven't shared thus far: I once kissed a giraffe.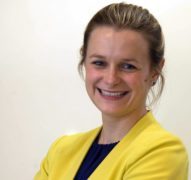 There, I've said it. I once kissed a giraffe – and there were tongues involved. Well, if I'm being totally honest, the giraffe kissed me. I didn't kiss back, rather I could only yield as the world's tallest mammal conquered my nose, mouth and chin in a slow, circular, sticky slurp.
Before you start to worry about where this is going, I'll help with some context.
It was 2007, I was working at a school in London – my first job after university – and we'd organised a charity trip to Kenya. While there, we also managed a visit to the African Fund for Endangered Wildlife's Giraffe Centre, set up to protect the Rothschild subspecies. As I've mentioned previously, I grew up in Nairobi and had regularly fed the giraffes by hand.
On this occasion, however, a guide encouraged me to put the pellet between my teeth, so – egged on by the 17-year-old pupils with us – I leaned in.
Giraffes have always been one of my favourite animals – it's the combination of their power and grace, their majesty as they lope across the plains, as well as their long eyelashes. And I'm happy to say our snog didn't ruin any of that – it's a love affair that continues to this day.
If you're wondering why I've invested so much effort in recounting this silly anecdote from all those years ago, it's because giraffe conservation got a welcome boost this week. Numbers in Africa – targeted for bushmeat and jewellery materials – have fallen by around 40% in the past 30 years in a so-called "silent extinction". But trade in the animals and their body parts will now be regulated, under the Convention on International Trade in Endangered Species, with countries having to record exports and permits required.
There's been some debate as to how much protection the move will bring in practice. Nevertheless, I doubt a giraffe is the first animal that would come to most minds if asked about extinction. So, the fact a spotlight has been directed at this important issue is invaluable from an awareness-raising perspective.
Sadly, alongside this positive news that suggests we are bothered about the world around us, there's been the usual cluster of stories about the damage we are inflicting on it. Living amid pollution increases the risk of mental illness, a new study tells us, scientists have discovered microplastics in Arctic snow.
Meanwhile, the Nepalese authorities have resorted to banning single-use plastics in the Everest area to reduce waste left by climbers.
In another alarming article, I read about a fundraising nurse swimming along the River Severn and realising she was ploughing through sewage. Moreover, looking closer to home, on a recent walk in our local park, I lost track of how many times I had to warn my toddler Maya to watch out for the dog poo.
She can now say "dog poo" – that's how many.
There's even an episode of the children's cartoon Bing based around this very topic.
I often feel anxious about her not having as fulfilling a childhood as I did. She hasn't fed – or kissed – a giraffe yet, at least not to my knowledge, although she did stroke a snake at a farm party. And a few days ago, we spent several minutes crouched down examining a slug slowly making its way across the path.
I bust a gut, day in, day out, to give her varied opportunities, to foster a love for the great outdoors. But if habitats are destroyed, if animals become extinct and we all have to stay inside because the air around us is too harmful to breathe in, what will be left for Maya, her peers and future generations to enjoy?
Of course, our views as to how much control humankind has over any of this may differ. I for one think we've got a lot to answer for and a big role to play going forward.
Whatever you believe, however, surely most of us can see the value in treating the things we own or have access to well – whether it be the environment or library books.
It's why I pick up litter at the playground. It's why I spend those extra five minutes at the end of a long day trying to find the missing jigsaw piece. We need to care about the places we live in, the surroundings in which we raise our children.
And perhaps if we start there, we can then begin to consider the bigger picture.
To finish, I've chosen some quotes, the first – attributed to conservationist Joy Adamson – mostly because for years Born Free was the only film my brother would watch.
"Wildlife is something which man cannot construct. Once it is gone, it is gone forever. Man can rebuild a pyramid, but he can't rebuild ecology, or a giraffe."
The second is from Only One Earth, written by British economist Barbara Ward and American microbiologist René Dubos for the 1972 United Nations Stockholm conference on the human environment.
"We have forgotten how to be good guests, how to walk lightly on the earth as its other creatures do."
Let us not forget we are mere custodians after all.
---
Lindsay Razaq is a journalist and former P&J Westminster political correspondent who now combines freelance writing with being a first-time mum