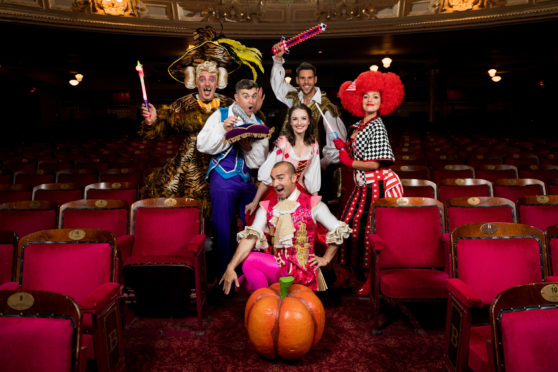 Oh, the delicious irony of it all: I had just taken my seat to enjoy a pantomime as general election voting was in full swing.
Yes, comparisons were inevitable after the shambolic parliamentary pantomime inflicted on us for more than three years. But I say leave pantomimes to professional theatrical artists and not incompetent political amateurs.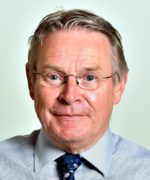 Not only that, I am worried that MPs are giving proper hard-working pantomime artists a bad name.
As I took my seat, an election alert to my mobile phone from a political magazine cried out, "End of Panto". Oh no it's not, I  thought. British politics might be worn out, but our rich panto tradition seems as popular as ever.
The magazine was talking about our political fiasco, of course, and its front-page artwork lampooned Boris Johnson and Jeremy Corbyn, looking dishevelled in pantomime costume. As I edged through the foyer with my theatre companion, my four-year-old grandson Dylan, it felt as crowded as a European Cup final. And as noisy.
It was a matinee performance and masses of school kids were here with their teachers – 700 of them, in fact. We were in tune and with a shared sense of community: to see Cinderella at HM Theatre, Aberdeen.
At first I thought the friendly foyer assistant was joking when she said, "I can give you free ear-plugs, if you wish." Maybe she knew I was blissfully unaware of the wall of sound which awaited and feared I might keel over in shock. It was a nice thoughtful gesture, but I declined. Absurdly, I thought I might get forty winks at some point.
It's so relaxing in here, usually: dark and cosy with HMT's beautifully crafted cream-coloured decor embracing you like a warm meringue. So I could have brained Buttons when he shouted, "I can't hear you" at the ranks of hyped-up children who were ready and primed like firecrackers.
And when the Ugly Sisters yelled, "You Aberdonians stink" (this legendary pair of panto troublemakers must be the only stage performers in the world who don't feel obliged to say "You are my favourite city/favourite audience" wherever they happen to be).
The crescendo of sound which erupted  from 700 young throats in response to Buttons and the Ugly Sisters was indescribable; it was a sort of controlled nuclear explosion. It was also amusing and heartwarming to see boys and girls jumping up all around and breaking into spontaneous song and dance at the drop of a hat throughout the show as music played, and their instant bond with performers.
I have memories of seeing stars of the day in panto when I was a small child. It's why I like musical theatre so much: it allows you to escape for a while and connect with other like-minded people.
Pantomime is a throwback to street theatre from ancient times which thrived on interaction with the crowd; you just can't find that anywhere else these days. This modern panto had all the glitz and glamour of a top show, with a jaw-dropping special effect just before the interval, but that underlying genetic link with the past is still visible.
Elton John's "I'm Still Standing" was played a few times, which to me reinforced enduring strength and popularity of pantomime.
We were embedded in rows of seats  allocated to Mintlaw primary school, and what a fine bunch they were – a credit to their school and parents. Their generous, caring teachers even shared some of their ice-cream stash with me and Dylan.
l don't know if it was the sweetness of the ice cream taking effect during the interval, but images drifted into my mind  of Boris Johnson being transformed from Ugly Duckling to Prince Charming. And Nigel Farage playing Dandini – acting as a help and hindrance to his prince.
A pair of bewildered Ugly Sisters tumbled off an Aladdin's carpet which was in the clouds for too long, and they bore a striking resemblance to Jeremy Corbyn and John McDonnell.
And now we have Indyref2 panto back again too.
If Buttons and Baroness McHardup in Cinderella were talking about a "man-date" it would have a nudge-nudge meaning, but Nicola Sturgeon reckons she has a clear mandate for another vote.
This follows retrieving some of the SNP's humiliating losses in 2017 while not reaching the dizzy heights of previous years. Significantly, her share of the Scottish vote was stuck in the same stubborn territory as it has been for a decade – around 45%.
It's about the same as in the 2016 Scottish parliamentary election, which relegated her to a minority government – and the losing Yes vote in the 2014 referendum. With proportional representation, she would have won 27 Westminster seats.
If Ms Sturgeon was soaring past 60% consistently that would be another matter. But individual votes decide a Yes or No binary question – not seats held.
The urgency is a "do-or-die, oven-ready" moment for the SNP,  but much of the Scottish public remains in deep freeze.
Politics can learn a lot from panto. Panto has universal appeal, always delivers what is on the billboard and never pretends to be what it isn't. Oh yes it does.
---
David Knight is the long-serving former deputy editor of the Press and Journal