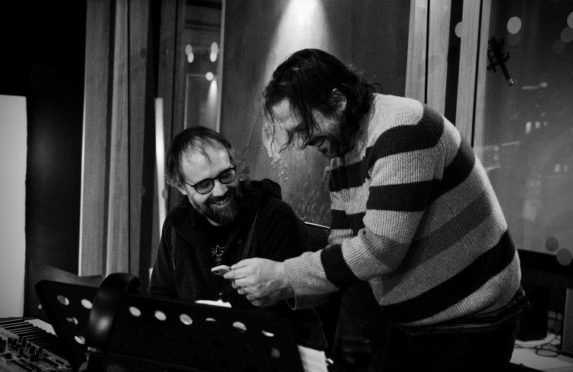 I'll start with a confession of sorts – the Coronavirus pandemic is (probably) my fault.
Actually, I'm one of six culprits, a shadowy cohort of men who have put their personal pleasure above the broader public good.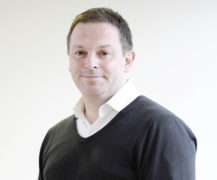 Two years ago, almost to the day, my band Fat Cops entered a recording studio to begin work on our first album. We had been at it a matter of hours when the Beast from the East struck, stranding people at home, closing shops and pubs and restaurants, emptying the roads and generally making day-to-day life a massive faff.
We, of course, were busy playing at being pop stars and couldn't care less. In fact, being snowed in our studio on the south side of Glasgow only added to the sense that Dr Showbiz was working his magic. We lounged in hotels, drank and smoked heavily and peacocked around the place like a more decrepit, M&S leisurewear Rolling Stones.
Emerging into the blinding snowy daylight a week later we laughed at the Curse of the Fat Cops – that for us to have fun everyone else must undergo a miserable time. We could live with that, we decided, and mused about which catastrophic event might coincide with our next record.
So it was that we returned to the same studio in early March to start the second album. This coincided exactly with the moment it became clear Coronavirus was going to be a Very Big Deal across the entire UK. Though a band's sophomore record is commonly known as the "difficult second album", I don't think this "difficulty" usually refers to the spread of a killer disease. But that's the Fat Cops Curse for you.
It was super-weird. The band nudged elbows rather than shake or fist bump or attempt some complex hand jive. The engineer seemed less than thrilled to see us again and kept a wary distance (I'm choosing to believe this was due to Coronavirus). One of our guitarists self-isolated with his Fenders and his amps in his little booth and communicated with the rest of us via a videoscreen and robust Glaswegian sign language. We washed our hands regularly, as advised, humming whichever song we were currently working on for the requisite 20 seconds. We still drank and smoked heavily and peacocked around like Mick Jagger's dad, of course – wouldn't you?
It was also strange simply being back in the studio. I hadn't realised quite how green we were the first time. For most of us, it had been a brand new experience (our guitarist Bobby Bluebell, writer of Young at Heart and other hits, aside). We thought we knew what we were doing but really had no idea. I think that's why first albums often sound so thrillingly fresh and vigorous – they're innocent, exuberant, raw, comprised of happy accidents and naïve aspirations. Our record had all of that.
It's also why the second record is notoriously hard work. You've used up that initial well of energy and inspiration and songs. You now have a public style, a sound and an expectant audience (of varying size, depending on the band…). Every pop music obsessive dreams of releasing a single and an album, maybe making a video, playing to large crowds. You've achieved that. What's next? It needs to be different, though not unrecognisably so, and better. The pressure is on.
The internal dynamics of the band will also have changed. The power balance readjusts as time passes and experience is gained, as the quiet ones grow in confidence and want to contribute more. I think this is why many groups split up either before or shortly after their second record – the clash of egos and fierce desire to move in different directions becomes untenable. "Musical differences", it's usually called in public.
The upside is that the environment is more familiar. The oddness of recording remains – shutting yourself in a little room to do your intimate bit while everyone else watches and listens, lying around for large parts of the day waiting for your turn (making a record is actually hugely boring for much of the time), existing on curious meat products and juices the bass player has picked up at a service station on the M8, starting work at midday and running right through the night.
But you're more proficient at it. You've thought through the original experience a million times, reflected on how you might have done things differently, studied how other bands do it with your newly learned eye, enlarged your ambitions and your ability to pull those off. You start to feel like a real musician.
It didn't last, of course. We got four songs done before the Government intervened and put Fat Cops under house arrest (along with the rest of the population, to be fair). So we have downed instruments and are stuck at home, watching the days fly emptily by, cursing bats and pangolins. The peacocking doesn't go down well with our wives and has been shuttered for the meantime.
However, we're coiled in watchful readiness and will be back in the studio as soon as we can without being arrested. Hopefully the worst of Coronavirus will have passed. And then, of course, the Curse of the Fat Cops can strike again.
---
Chris Deerin is a leading journalist and commentator who heads independent, non-party think tank Reform Scotland