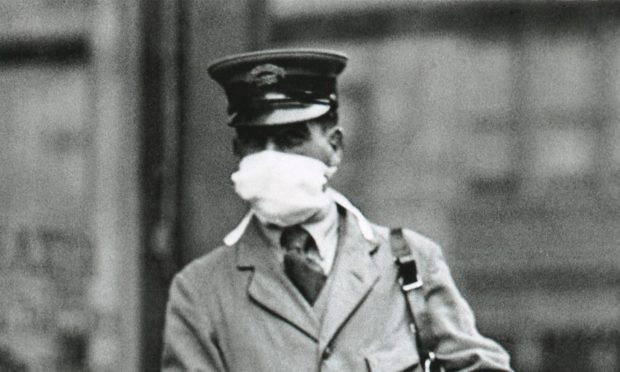 If, like me, you write a bit about the past, you find its shape can seem to change. This, on the face of things, might seem a crazy thing to say.
While there's much that can be done to influence what's occurring now or to affect what might take place in future, the past's forever bound to be the same. It's gone; it's fixed; it can't be modified. But what can sometimes alter greatly is the way we see it.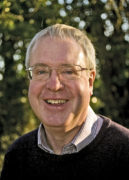 What shifts perspectives in this way is usually some current upheaval. Like the arrival of coronavirus. Its impact on our lives has been immense. That, in turn, has given new importance to formerly neglected aspects of our history – most notably perhaps to earlier episodes of the same sort. Such as the so-called Spanish Flu that spread around the world in 1918 and in the year or so that followed.
Estimates of that pandemic's global death toll vary between 50 and 100 million. If the higher of those figures is anywhere near the mark, then, as science journalist Laura Spinney pointed out in a book she published to mark the pandemic's centenary, Spanish Flu claimed many more lives than either the First World War (17 million dead) or the Second World War (60 million dead). It may, in fact, have caused more deaths than both those conflicts put together.
And yet, as Spinney commented, Spanish Flu scarcely features in histories of the 20th Century. Whole libraries could be filled with books about the First and Second World Wars. Those events have been written about, spoken about, year in year out, for decades. The Spanish Flu pandemic, on the other hand, faded almost totally from view. Its victims seemed forgotten, undeserving of attention.
Or so it appeared three or four years back when Laura Spinney was working on her book.
She called it Pale Rider. That's a reference to medieval paintings of the Four Horsemen of the Apocalypse – paintings where the figure signifying plague and pestilence is shown mounted on a pale-coloured horse.
Terms like plague and pestilence have long been out of use. In part, that might be because for ages now we've been inclined to think, especially in the world's wealthier countries, that the awful threats once posed by runaway infections had been more or less eliminated by medical and public health advances.
Now we know differently. That's why Laura Spinney's book has been more widely read in recent months than when it first appeared. Death-dealing pandemics are no longer things to be forgotten on the basis that scientific progress has made them obsolete. And so, in this respect at least, our take on what matters historically is no longer what it was.
In my case, as it happens, that's been underlined by lockdown dabblings in what's to be discovered about former generations of my own and my wife's families. Investigation of this kind – which is why I've turned to it – doesn't require visits to presently closed-down facilities like libraries. That's thanks to the easily reachable websites like ScotlandsPeople and the British Newspaper Archive.
The first of these consists of resources like census returns, valuation rolls and the records of innumerable births, marriages and deaths. The second contains millions of newspaper pages from the 20th, 19th and 18th Centuries.
None of the folk I've been researching turn up in standard histories. Being stonemasons, tinsmiths, lead pipe makers, shepherds, farm labourers, gamekeepers or crofters, they can be reckoned unimportant. But their stories are, I feel, still worth the telling. And what's common to these stories is the chanciness of their existence – a chanciness deriving often from disease.
Here's Jane Roddie who, in 1866 and in the Calton area of Glasgow, married one of my wife's great-grandfathers. Jane's described on her marriage certificate as a "power loom weaver". She'd have worked – for a few shillings a week – in one of Glasgow's many textile mills.
Jane had two daughters, the first born in July 1867, the second in August 1869. But then, when the littlest of her girls was barely five months old, Jane fell ill. This was no unusual occurrence in a city characterised by some of Europe's worst and most congested housing – a city that was a perfect breeding ground for all manner of infectious illness.
Cholera raged though Glasgow in the 1840s. Typhus fever became widespread with grim regularity. During the 12 months from May 1869 no less than 2,023 typhus sufferers would be admitted to Glasgow's Fever Hospital.
One of the 2,023 was Jane. In the Fever Hospital, at just after five o'clock in the morning of Wednesday December 22 1869, she died. She was 27.
Irrespective of when I'd uncovered the few fragments of this short life that can be excavated from the ScotlandsPeople website, I'd have felt – I hope – some sympathy for Jane and for those close to her. But at this time of Covid-19, what people like Jane Roddie went through seems more readily comprehensible, less distant, than it once did. These last few months, the past's shape has been changed.
---
Jim Hunter is a historian, an award-winning author and emeritus professor of history at the University of the Highlands and Islands