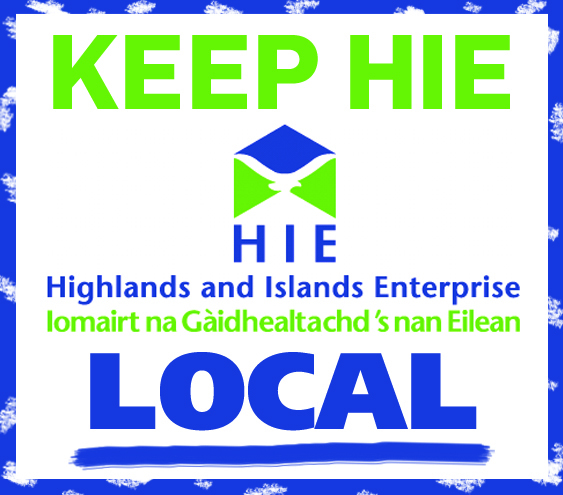 An SNP MSP has challenged her own government to base the replacement Highlands and Islands Enterprise (HIE) board in the region.
Nationalist ministers have provoked a furious backlash by announcing they intend to scrap the agency's board and subsume it into a national body.
The Scottish Government's draft budget, published earlier this week, also sees HIE's funding cut by 10%.
Now, Skye, Lochaber and Badenoch MSP Kate Forbes has written to Economy Secretary Keith Brown to demand additional safeguards to ensure HIE remains local.
The SNP member wants the new national board to be permanently based in the Highlands, as well as contain members who have a specific knowledge of the region.
Ms Forbes said: "As I've repeatedly made clear, I'm of the strong opinion that HIE must continue to have the resources, authority, independence and accountability to constructively work with, and serve, Highlands and Islands communities.
"Whilst HIE, and its predecessor, have been an historical force in the region, there is still much to do economically and socially in the region of the Highlands and Islands."
The changes, which have been the subject of widespread opposition in the region, were announced after Phase One of the government's Enterprise and Skills Review.
Ms Forbes added: "In this second phase of the review, I believe that the new strategic board should operate on a travelling basis, holding meetings in different locations in the Highlands, and around Scotland.
"The secretariat, however, should be permanently based in Inverness or the Highlands with a sound knowledge of, and background in, these communities.
"There are various precedents for holding board meetings on a travelling basis and I think it would be reasonable to plan and to consult on this approach.
"I also believe that members of the new board must have experience of working and living in Highland and Island communities.
"This would then go some way in assuring me that the new board will not restrict HIE's responsibilities to Highlands and Islands communities."
Ms Forbes, who was elected in May, said it was "critical" that HIE is "strengthened and not undermined".
A Scottish Government spokeswoman said: "We have received Kate Forbes' letter and the cabinet secretary intends to respond shortly.
"The issue of board location will be considered during the second phase of the Enterprise and Skills Review.
"That will also consider an option to look at travelling board meetings, which will of course also include the Highlands and Islands and the South of Scotland."