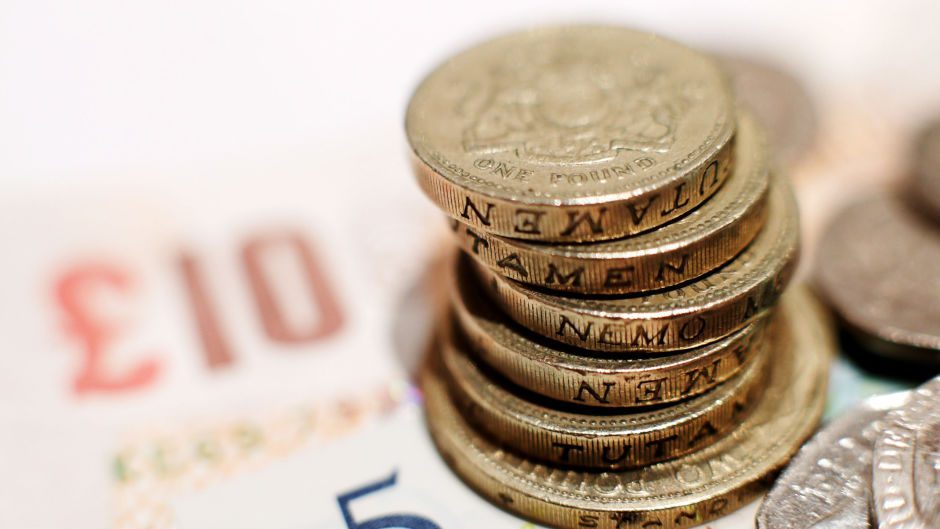 Sports centres, libraries and museums in the north and north-east are facing the threat of closure because of a "devastating" multimillion pound rates bombshell.
Local authority leaders have signalled that they will have little choice but to scale back the provision of facilities and services if the Scottish Government backs a "catastrophic" overhaul of business rates next month.
The Press and Journal has learned that the changes would create a £1.8million bill for High Life Highland, which runs Highland Council's adult learning, youth work and sports and cultural facilities.
And Sport Aberdeen, which operates the city council's leisure facilities and programmes, would be forced to pay a "totally unsustainable" additional £800,000 a year.
The organisations warned of a "very severe impact" on services if the proposals in the Barclay Review of the non-domestic rates (NDR) system in Scotland are rubber-stamped.
The review recommended the removal of a rates exemption for charitable trusts, including these "arms-length" organisations (ALEOs), which were established by local authorities to operate services independently.
Across Scotland, the total cost to such bodies of losing the rates exemption is estimated at £45million, with nine out of 10 sports trusts saying they would have to close facilities, and two thirds of culture trusts indicating the same.
The full scale of the impact on Sport Aberdeen and High Life Highland has emerged just days after Aberdeenshire Council agreed plans to create a similar ALEO, despite warnings that the bulk of any potential savings would be dependent on the threatened rates exemption being kept.
Moray Council has also considered plans for an ALEO, Argyll and Bute established one this year, and it is understood that ALEOs on Shetland would be expected to lose around £1.4million from the changes.
Aberdeen City Council co-leader Douglas Lumsden said: "The prospect of losing this rates exemption is looming large over bodies like Sport Aberdeen, which are having a hugely positive effect on communities across the city.
"However, an increase in costs on this scale would be totally unsustainable, and the reality is that it is the council that will be left to pick up the tab.
"Given Aberdeen City is already the lowest funded local authority in Scotland, with more cuts to come, it is difficult to see how we can continue to maintain the same level of provision without more support."
A spokesman for Highland Council and High Life Highland (HLH) said the existing rate relief had helped prevent "significant reductions in services and ultimately closures of facilities" in recent years.
Councillor Alister Mackinnon, chairman of the local authority's resources committee, said: "The removal of NDR exemptions currently being considered by Cabinet Secretary Derek Mackay would result in an additional bill of £1.8million a year and would have a very severe impact on Highland services when taken against an already challenging financial backdrop of reducing funding.
"It would regrettable if there is a decision to remove the rates exemption for organisations like HLH as it will severely restrict our ability to contribute to national wellbeing strategies around healthy living, obesity and social isolation."
A paper outlining the "catastrophic implications" of the changes is due to be presented by ALEOs this week to Mr Mackay, Scottish finance secretary, ahead of next month's Holyrood budget.
Tom Mason, Scottish Conservative MSP for the north-east, said:  "The end of the rates exemption could have serious consequences for the north-east, particularly as Aberdeenshire Council is now following Aberdeen City by using a similar model to deliver sports facilities.
"The SNP government must clarify its position on this issue and outline how it intends to help our local councils if the rates exemption is to end."
Alistair Robertson, Sport Aberdeen managing director, said the proposals would "undoubtedly have a detrimental impact on the scope and scale of services we provide in Aberdeen and, therefore, an adverse impact on the health and wellbeing of many, many people".
He added: "While there would be a risk that some facilities would close, removal of vital back-office support staff around marketing and communications, business development, administration, sports development, wellness and physical activity and would have a devastating impact on what the company does.
"These services are vital for developing income streams and for developing the commercial activity that cross-subsidises much of the work around health and inequality."
A Scottish Government spokesman said: "Sport and physical activity play a key role in getting and keeping Scotland healthy and we will continue to make significant investment in these areas.
"Discussions around the budget process are continuing and no decisions have been made. The Scottish budget will be announced on Thursday, December 14."