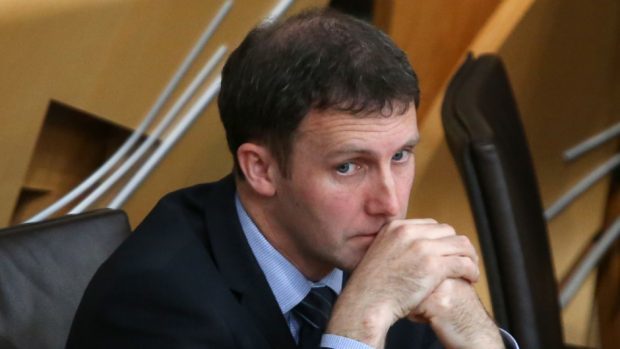 Transport Secretary Michael Matheson is facing demands to outline how he will resolve a dispute that has delayed the introduction of cheaper fares on ferries to Orkney.
Northern isles MSPs Liam McArthur and Tavish Scott have written to the SNP minister after islanders were left "angry and frustrated" when a deadline was missed for the start of the Road Equivalent Tariff (RET) scheme.
The long-awaited initiative, which was introduced on services to the Hebrides a decade ago, was due to be rolled out on routes to the northern isles by the end of June.
But the Scottish Government left residents dismayed after admitting that the start of RET would face fresh delays because of a failure to reach an agreement with operators.
Instead, fare cuts of about 20% for passengers and cars were introduced on the Aberdeen-Lerwick and Kirkwall-Lerwick services as a "first step" from the start of July, but services across the Pentland Firth were not included.
Mr McArthur, the Liberal Democrat MSP for Orkney, said: "For years, Orkney has been excluded from the government's cheaper ferry fares scheme.
"Then, despite repeated promises over the last year, ministers failed to reach agreement that would allow Road Equivalent Tariff to be introduced on external ferry routes serving Orkney and Shetland.
"This has left people in Orkney angry and frustrated, not least as we see another tourism season come and go with no sign of the cheaper fares.
"Worse still, there has been no indication from the Scottish Government what steps it is taking to try to unlock this impasse.
"The transport secretary must set out clearly what he has done and plans to do to reach a resolution.
"He must also reaffirm that any fare reductions will be backdated to the end of June this year as previously promised.  The funding has been set aside and must benefit those using these lifeline services."
A Scottish Government spokesman said: "We remain committed to delivering reduced ferry fares to the northern isles and are currently undertaking further work on the issue."