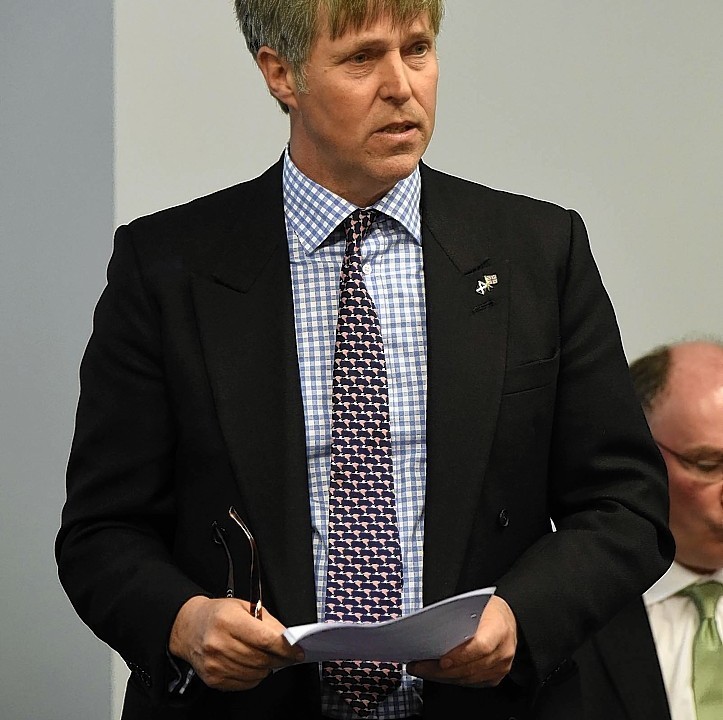 The Royal Bank of Scotland has been urged to order a review into the way it serves rural communities as MSPs joined forces to condemn bank branch closures yesterday.
The banking giant's bosses were told to "take their foot off the accelerator" and look at the impact their decisions were having in remote parts of the north and north-east.
More than a third of Scotland's banks have closed since 2010 and RBS sparked uproar last year when it announced plans to close another 62 branches across Scotland.
Ten of the branches  – including Beauly, Castlebay, Inveraray, Kyle of Lochalsh and Tongue – were subsequently given a temporary reprieve until the end of this year, with a review into their future due to be completed this month.
Highlands and Islands MSP Edward Mountain welcomed RBS's commitment to implement the recommendations of the review yesterday, as MSPs debate a committee report on the closures.
But the Scottish Conservative called for a wider review, saying: "I accept that the way we bank is changing, but as the report states, banks are also driving the pace of change.
"They do so I believe without comprehending the impact on their customers in the remote rural areas. In these areas they need to take their foot off the accelerator.
"Digital banking, mobile banking and post office banking are not viable alternatives that work for all. There is still a need for bank branches on our local high streets."
RBS Closures north and north-east
He added: "I call now on RBS to review how it serves rural communities across the Highlands and across Scotland. Because what it is doing at the moment does not serve those communities as it's meant to."
He was backed by fellow north MSP Jamie Halcro Johnston, who said: "We need a more wide-ranging conversation on the future of banking that reflects the particular needs of the Highlands and Islands."
Speaking after the debate, north-east Liberal Democrat MSP Mike Rumbles said: "People in rural and remote communities deserve and depend on access to face-to-face reliable banking. Losing local branches has been devastating.
"The Scottish and UK governments have had years to get to grips with this issue and have done nothing. This is a genuine opportunity to put their differences aside and protect the essentials on Scottish high streets."
Aberdeenshire East SNP MSP Gillian Martin added: "As the representative for a rural community I have seen how closures have impacted on constituents. It is time more was done to consult with the people whose lives will be impacted by these decisions."