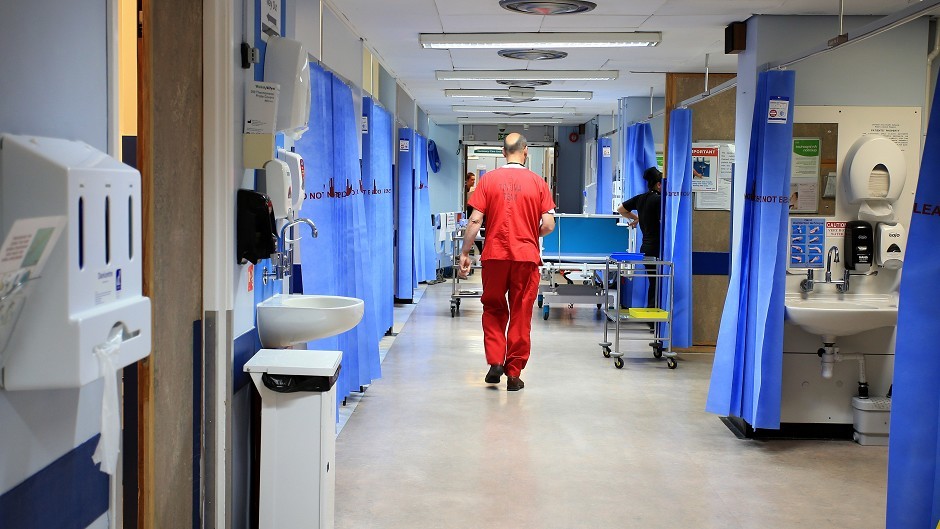 Bed blocking has cost the NHS more than £500 million since Nicola Sturgeon became First Minister, according to Scottish Labour research.
Labour yesterday called on Health Secretary Jeane Freeman to make a New Year's resolution to abolish the phenomenon, which occurs when a patient is stuck in hospital despite being ready to leave.
Also known as delayed discharge, bed-blocking was estimated to cost £234 per bed per day in 2016/17, £233 in 2015/16 and £213 in 2015/16.
The Scottish Government has highlighted its investment in efforts to tackle delayed discharge and has pledged to invest even more in 2019.
Labour, however, said problems with delayed discharge were linked to under-funding for councils, resulting in increased pressure on the NHS and distress for patients.
Labour's health spokeswoman Monica Lennon said: "As we enter 2019, the Health Secretary should make and keep a simple New Year's resolution – finally make good on the SNP's pledge to eradicate delayed discharge from our hospitals.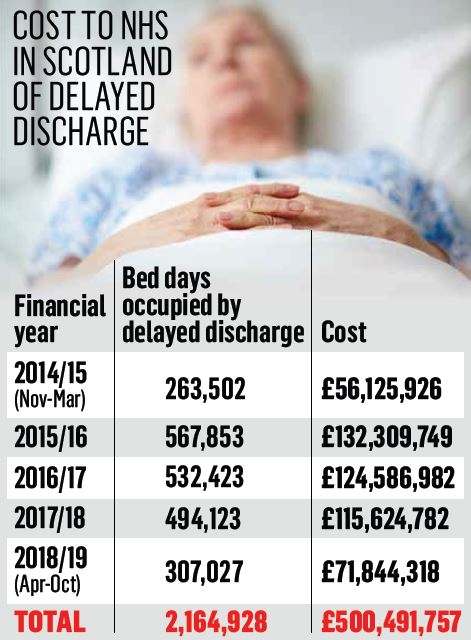 "Failing to put enough investment into social care is a political choice that has let thousands of people down and has put unnecessary pressure on our hospitals.
"The cost of that choice is over half a billion pounds to our health service, with people trapped in hospital when they don't need to be there.
"This additional strain on our NHS impacts on performance and leads to longer waiting times. If the Health Secretary is serious about ending the mismanagement of the NHS, she'll put a stop to delayed discharges.
"Health and social care integration will fail if the SNP keeps on underfunding it. Jeane Freeman must step up in 2019 and commit to leaving delayed discharge firmly in the past."
Using NHS figures, Labour calculated that the 263,502 bed days occupied by delayed discharge came to more than £56.1 million in 2014/15.
The 567,853 bed days in 2015/16 came to £132.3 million, while in 2016/17 there were 532,423 bed days, making a total of £124.6 million.
The following year (2017/18) saw 494,123 bed days lost to delayed discharge, costing £115.6 million, while the most recent figures for 2018/19 saw 307,027 days lost, making a total for the year up until October of £71.8 million.
The overall total since 2014/15, the year which Ms Sturgeon took over from Alex Salmond, was £500,491,757.
A Scottish Government spokesman said: "We have been clear that it is not acceptable for people to be delayed in hospital after treatment is completed.
"Our integration of health and social care, along with the investment of nearly half a billion pounds this year, rising to more than £700 million next year, will bring about longer term sustainable improvement.
"The Health Secretary has set out that she wants to see the pace of progress on integration accelerated and we will continue to work closely with those partnerships facing the most significant challenges."