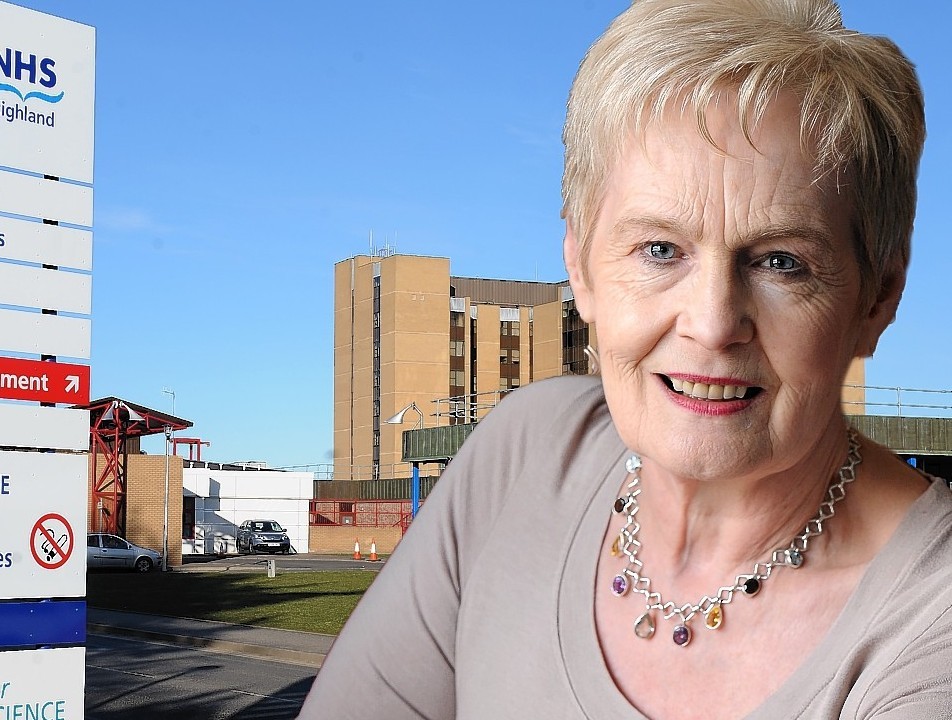 SNP politicians have attacked the BBC for letting an ex-Tory MSP ask a question from the audience when Question Time came to Elgin.
The Corporation's vetting system was questioned by SNP politicians and supporters after Mary Scanlon, a former Highlands MSP, contributed to the flagship political debate programme.
The SNP accused the Tories of "packing" the audience when twitter-users pointed out Ms Scanlon was joined by Moray Tory councillors in the audience.
But the BBC said former politicians or political activists were not barred from the programme.
On Thursday night's programme, Ms Scanlon said the Tories needed to have a "rigorous" election campaign to select a new leader, who would be required to unite the party.
But SNP MSP Jenny Gilruth tweeted: "Why is Mary Scanlon, former Tory MSP, being allowed to ask questions as if she's a normal punter on #BBCQT? Outrageous."
SNP MP Peter Grant retweeted a tweet from former SNP staffer Erik Geddes, which said: "This programme's efforts to achieve fair audience representation is a total failure."
And SNP Energy Minister Paul Wheelhouse claimed a Moray Conservative office bearer was sitting next to two Tory councillors.
"Congratulations on packing the #BBCQT audience yesterday," Mr Wheelhouse added in a tweet addressed to Tory MSP Rachael Hamilton.
The issue of Moray Council cuts was discussed with panellist John Swinney, the deputy first minister, fending off criticism of the SNP-led administration.
Mr Swinney claimed the SNP had inherited the problem, because the council had suffered "years of mismanagement" under the Conservatives.
Later, Tory councillor Marc Macrae, who was in the audience, said people were "genuinely angry" at Mr Swinney's attempt to "hoodwink" them.
A BBC spokesman said: "Question Time does not bar people from its audience because they have held elected office or are political activists.
"There is a selection process to ensure a range of views are heard and last night's QT audience included supporters of different political parties, including the SNP."
IN the wake of the show, Ms Scanlon said: "I was totally honest with the BBC.
"I said I had been a Conservative politician.
"I'm actually quite shocked. It seems, according to the cybernats, once you're retired you are not allowed an opinion. "
And a Tory spokesman said: "Mary Scanlon is a member of the public and has as much right as anyone else to be part of a studio audience.
"It is up to the BBC to vet those who apply to be part of the show.
"The SNP might want to accept that it is a free country."