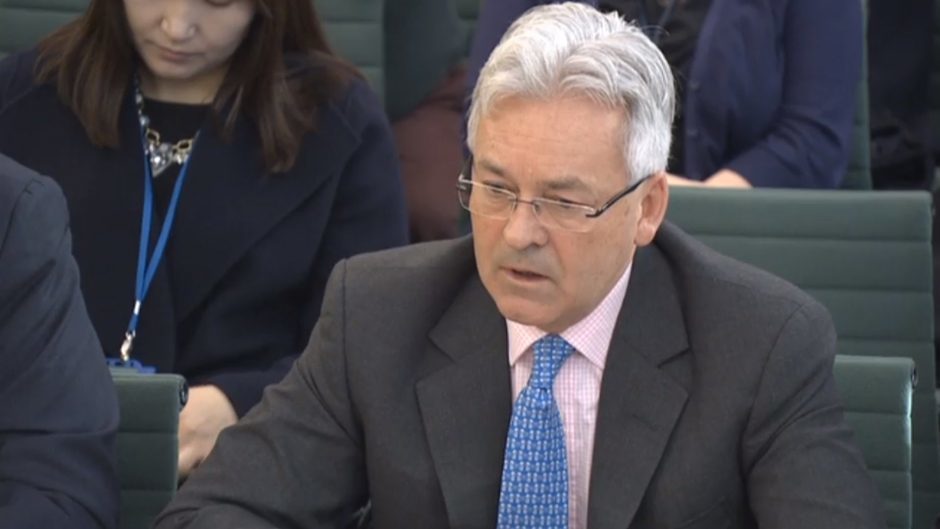 Boris Johnson survived a coup to keep him out of Downing Street last night, after a prominent Tory critic failed in an attempt to force a Commons confidence vote.
Sir Alan Duncan, who resigned from the Foreign Office yesterday, applied for an emergency debate on the next Conservative leader to establish whether Parliament "supports his wish to form a government".
The vote, if lost, would have put pressure on Theresa May and her ability to recommend to the Queen that Mr Johnson, who is expected to win the leadership contest this morning, could form a government.
Speaker John Bercow rejected the application for the debate however, averting the potential for constitutional confusion.
Sir Alan insisted his actions were not motivated by "personal animosity of any sort" about Mr Johnson but said he had "very grave concerns that he flies by the seat of his pants and it's all a bit haphazard and ramshackle".
He told the BBC that the timing of his resignation was to "try and prompt an emergency debate in the Commons ahead of Boris becoming prime minister – and it's probably going to be him – because it's the first time in living memory we have had a minority government change prime minister in mid-term".
He added: "A fundamental principle of our democracy is that the prime minister is the person who can command a majority in the House of Commons and that is untested, and it is in doubt.
"I thought, in order to avoid a constitutional crisis, we should test that on the Tuesday before he goes to the palace on the Wednesday and the Speaker has denied me and the House that opportunity."
Sir Alan's resignation is the first of several expected before tomorrow, when Mr Johnson is predicted to become prime minister.
Chancellor Philip Hammond, Justice Secretary David Gauke and International Development Secretary Rory Stewart have all said that they would quit before Mr Johnson takes office.
Sir Alan's resignation came after Mr Johnson restated his firm intention to get the UK out of the European Union by the end of October, claiming a deal with Brussels could be reached if the country has the "will" and the "drive" for Brexit.
The former foreign secretary said if it was possible to get to the moon and back 50 years ago, then the problem of the Irish border could be solved.
The ballot of Conservative Party members closed at 5pm yesterday, with the result expected this morning.
Mrs May will tender her resignation to the Queen after taking prime minister's questions in the Commons tomorrow afternoon, with the new Tory leader set to enter Number 10 soon after.