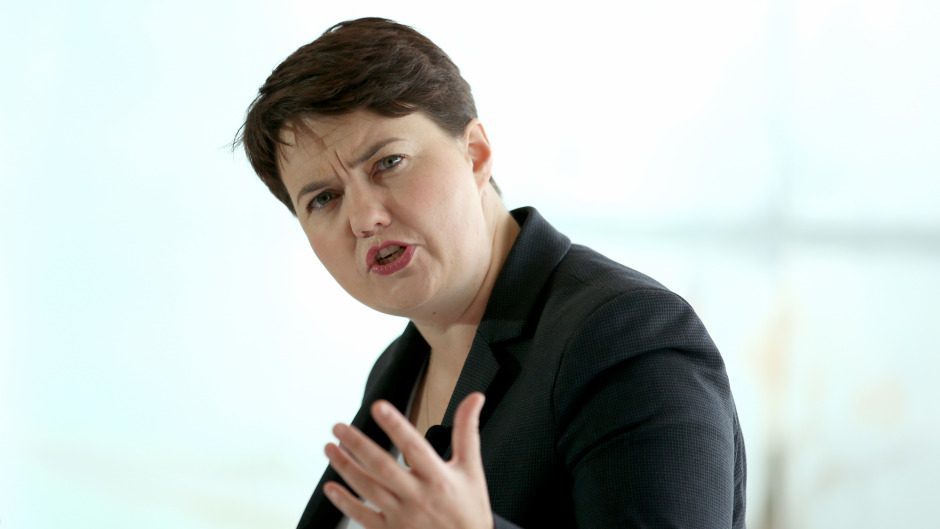 Boris Johnson has repeatedly insisted the UK must prepare for a no-deal Brexit, despite Ruth Davidson's opposition to crashing out of the EU.
The rift between the prime minister and the Scottish Tory leader was highlighted yesterday when Mr Johnson refused to yield an inch on his Brexit strategy.
Ms Davidson has been a prominent critic of leaving the EU without a deal, warning that she is unable to support such a scenario.
Visiting Scotland, Mr Johnson praised Ms Davidson by saying he was "lost in admiration" at the way she had fought Scottish independence.
He also said it would be "wrong" to have a second Scottish referendum, but declined to give a direct answer when asked to rule one out completely.
Mr Johnson said: "I think it would be wrong to go back on the promise to the people of the United Kingdom but above all to the people of Scotland – that when they went out to the polls in 2014 it was a once in a generation consultation."
But on the crucial no-deal question, Mr Johnson was adamant that the option should not be taken off the negotiating table with the EU.
Prior to meeting Ms Davidson at Holyrood, Mr Johnson described Theresa May's deal as "dead" because he could not support the Irish backstop.
He said there was "ample scope" for a better deal, but added that it was "right" the UK Government was preparing for one and was doing so "very, very actively.
After their meeting, Ms Davidson said: "I said I wanted to see the same level of energy and vigour that's going into the no-deal planning going into trying to get a deal."