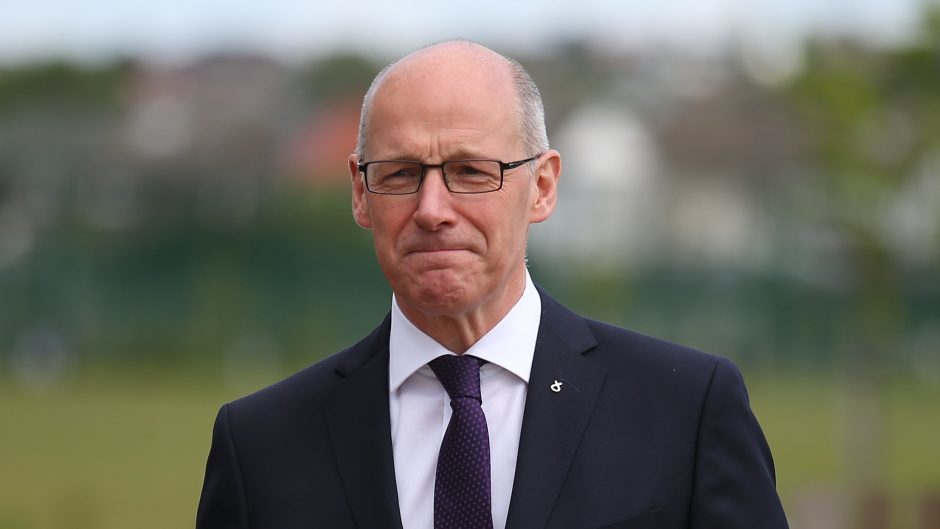 Scotland's teenagers have recorded their lowest ever score in maths and science in an influential test that provides an international comparison of academic performance.
Scottish 15-year-olds were also outperformed by their English counterparts in the two subjects, according to the Programme for International Student Assessment (PISA).
Nicola Sturgeon's opponents yesterday said the "devastating" PISA findings contradicted the first minister's claim that sorting out Scottish education was her main priority.
Almost 3,000 Scottish pupils from 107 schools took part the PISA tests, which were taken last year and published by the Scottish Government yesterday.
The results indicated that standards of reading had improved since 2015 but were still below the levels recorded in 2000, 2003 and 2012.
The tests are carried out every three years in the 79 OECD countries.
Education Secretary John Swinney hailed the rise in reading standards as "good news" and argued that the report was "very encouraging".
But he acknowledged that science and maths standards needed to improve.
Scotland's results in the tests were above the OECD average in reading and similar to the OECD average in maths and science.
The reading score rose from 493 to 504 between 2015 and last year. Performance in maths fell slightly from 491 to 489, its lowest level.
In science, performance fell from 497 to 490, which was another low. Scotland recorded a similar score to England in reading but was behind in science and maths.
The Scottish Government has spent millions trying to close the attainment gap between children from rich backgrounds and their poorer counterparts.
The PISA results found the link between social background and academic performance was lower than the OECD average.
But it was similar to that recorded in 2015, suggesting that closing the attainment gap is proving challenging.
Tory MP Peter Chapman claimed a "skills crisis" was looming in the north-east because of the SNP's failure to provide enough teachers to ensure schools were teaching enough science and maths related subjects.
But Mr Swinney said: "These are very encouraging results and the latest sign that our education reforms are working.
"Reading underpins all learning and the sharp rise in performance is good news.
"There is plenty of work still to do to improve Scottish education but this report should give people a strong sense that we are on the right track, making substantial progress and seeing results where it counts – in the classroom."