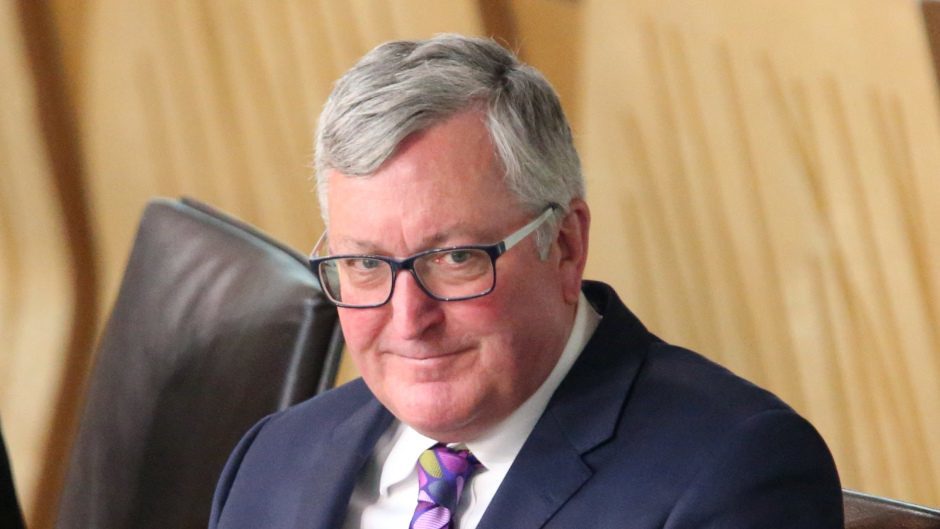 Fisheries Secretary Fergus Ewing has indicated inshore fishermen and shellfish businesses will get coronavirus support funding amid fears the sector will not qualify for grants.
Mr Ewing said inshore fishermen and shellfish processors had already suffered "enormous economic shock" before the outbreak, because of the decline of the Chinese brown crab market.
Aberdeen North and South Kincardine MSP Maureen Watt raised industry concerns after being contacted by creel fishermen in her constituency.
The fishermen feared they would not qualify for business support grants, because their lack of onshore property meant they didn't pay business rates.
Mr Ewing said often these businesses did not have an office or a shop and he recognised that many businesses had loans that needed to be paid.
Discussions had been held with Scottish Government officials about supporting the industry, Mr Ewing said.
"We are working hard on a package of support directed to those who will need support the most. We need to work up that package for the fishing sector," Mr Ewing said.
Mr Ewing emphasised that the fishing sector needed to be treated "very sympathetically" and he hoped to come back to Holyrood with details of package shortly.
He said he wanted to "ensure that those who are suffering in this sector around the country, particularly in the inshore sector, do receive sufficient financial support to tide them over for the duration of this crisis".