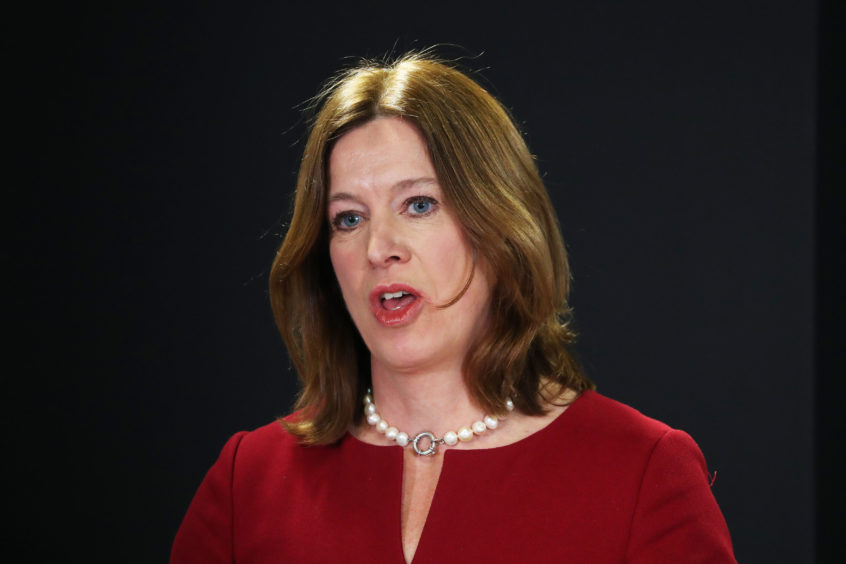 The resignation of Catherine Calderwood as chief medical officer after her appalling error of judgment was inevitable.
At a time of national emergency Scotland's most senior doctor cannot be issuing life-saving advice that she herself chooses to ignore.
Her retreat to her East Neuk of Fife holiday home – not once but twice – showed extraordinary recklessness – both in terms of the health implications and her own reputation. Her contrition was obvious when, after an interview with the police, she was humiliated at the hands of the press during Nicola Sturgeon's Sunday coronavirus briefing.
But no matter the sincerity of the apology, the damage had been done by her "do as I say, not do as I do" attitude to her own rules.
Dr Calderwood's dressing down was excruciating to watch. Ms Sturgeon attempted to shield her adviser by taking questions, but it was obvious that the former chief medical officer's rash behaviour had become the story and was proving a massive distraction from the vital business of reducing the coronavirus death toll.
Leaders need to set an example and Dr Calderwood had failed to do so. Her actions suggested that she believes there is one set of standards for herself and another for everyone else.
It wouldn't have mattered whether Dr Calderwood had driven to a down-at-heel static caravan in a less salubrious place than Earlsferry, she would have still broken her own rules. But the fact that she and her family went to their second home in the upmarket holiday town fed into the narrative of them and us.
At a time when she is telling people they can't attend funerals or visit housebound loved ones, she felt she could get in her car and swan off to her holiday home. Meanwhile, other families are stuck in flats without gardens, trying to do their bit for the country while struggling to keep going as their businesses implode and work dries up.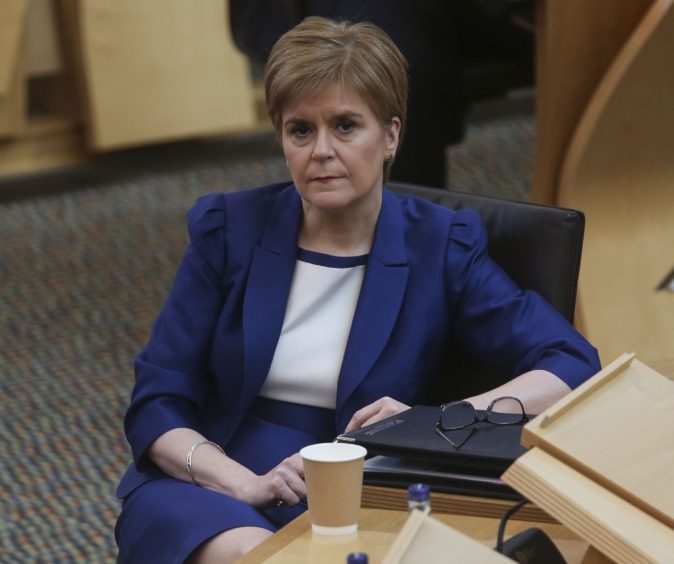 Ms Sturgeon has made a great deal of how much she has relied on Dr Calderwood's expertise. And until her resignation late on Sunday night, Dr Calderwood was playing an absolutely key role in  judging the best way to come through this crisis.
Dr Calderwood may have displayed impeccable medical judgement during her impressive career, but that quality was sorely lacking, as was common sense, when she decided to take her family to Fife. How could she ask people to trust her advice when she was unwilling to take it herself?
Sturgeon: Firing chief medical officer immediately may have been easier
The contemptuous response on social media when TV adverts featuring Dr Calderwood urging people to stay at home were broadcast over the weekend was an illustration of that breakdown in trust. Her credibility had been shattered and no amount of apologising could restore it. Therefore, as she and Ms Sturgeon seem to have recognised, she had to go.
that Catherine Calderwood 'stay home' ad has been on twice in the past 10 minutes. Everyone in this house laughing at it

— Chris Deerin (@chrisdeerin) April 5, 2020
Although her initial inclination was to stand by her CMO, Ms Sturgeon will now be hoping that such a high-profile resignation will underline just how important the "stay at home" advice is.
But no matter how inevitable her departure, to lose a chief medical officer in the midst of a pandemic must be a massive blow to Ms Sturgeon, who now has to deal with a reorganised team at a time when everyone is under a huge amount of pressure.
Dr Calderwood's mistake is a blot on a fine record of service to the NHS and Ms Sturgeon's attempts to stand by her adviser showed how highly she was rated by the first minister.
For a person of her ability, there can be redemption through further work for the NHS. But it cannot be as chief medical officer.