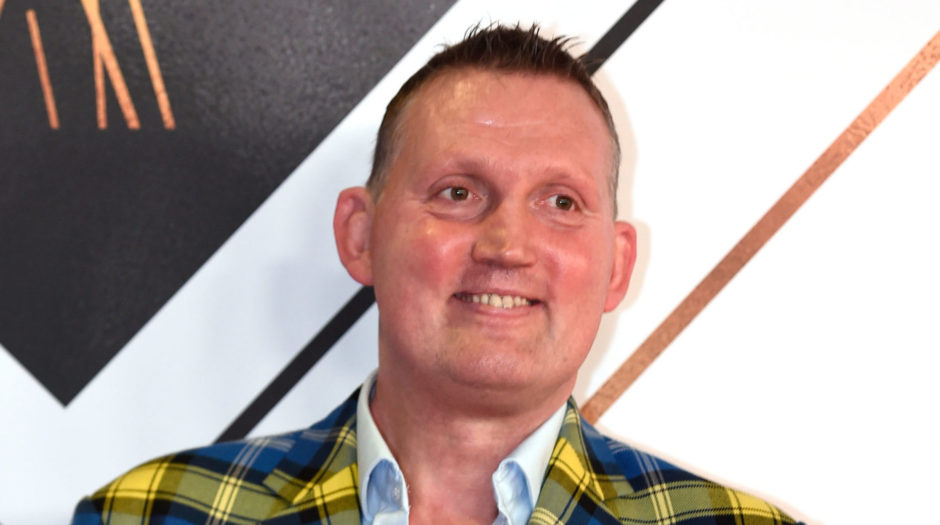 Scottish rugby legend Doddie Weir has made a direct appeal to the UK Health Secretary Matt Hancock to add motor neurone disease patients to the government's most vulnerable list.
The former Scotland and Lions star, who revealed his diagnosis on 2017, said those suffering from the disease need help to "stay alive as long as possible".
In their response, health chiefs have said individual circumstances determine whether an MND patient is included on the list, including whether they are immuno-compromised.
But MND Scotland, a charity which supports around 430 people suffering from the terminal illness in the country, said it is a "rapidly changing" condition which affects an individual's ability to breathe.
Vulnerable people with certain underlying medical conditions are considered most at risk of severe illness if they catch Covid-19 and have been asked to stay at home for 12 weeks.
Those who fall within this category, and have been sent letters from the chief medical officer, are also offered support with deliveries of basic groceries and medication.
However, those suffering with MND are not automatically included in this group, meaning they cannot access the support available.
Please help us stay alive as long as possible.
In a direct address to the UK's Health Secretary Matt Hancock on Twitter, Mr Weir firstly thanked the politician's team, the NHS and everyone else involved in trying to fight coronavirus.
But he said MND is a "terminal illness" with "horrific short and long term issues".
He added: "I need your help.
"So I ask you: why is MND not on the very vulnerable persons list?
"Would it be possible for you and your team to work with the MND Association and MND Scotland to change this?"
I have a message for @MattHancock at @DHSCgovuk asking him to #GetMNDonTheList 👇 #Covid19 #MND pic.twitter.com/OMQg0FLraB

— My Name'5 Doddie Foundation (@MNDoddie5) April 8, 2020
People with MND have a "hard life in itself, never mind trying to fight the coronavirus", Mr Weir continued.
He said: "Please help us stay alive as long as possible."
Craig Stockton, MND Scotland's chief executive, said the problem with MND patients not being on the list, is that they do not have access to the additional support available.
"People with MND are extremely concerned about Covid-19 and consider themselves to be extremely vulnerable as a result of that.
"They have self-isolated themselves. So they're already following the shielding guidelines that go along with this but they're struggling because they're not getting the additional support that goes along with that."
"They're not getting access to food deliveries and medical supplies."

Doddie Weir has called for all MND patients to be added to the list of those especially vulnerable to #coronavirus. #BBCGMS spoke to Craig Stockton from @MNDScotland.

Listen live 📻 https://t.co/iRUvkeOk1F pic.twitter.com/QJ6uq5cGNP

— BBC Scotland News (@BBCScotlandNews) April 9, 2020
Professor Jason Leitch, the Scottish Government's national clinical director, said the shielded group was for those who were immunologically compromised, and not all of those with MND were in this category.
The Scottish Government has taken the step of writing to clinicians and asking them to identify which of their patients they consider to be most at risk and to put them into the shielding group.
Mr Stockton added that while the charity welcomes this, it is primarily for those who have breathing or swallowing difficulties.
He said: "However, MND can be a rapidly changing condition and as MND progresses people"s ability to breathe is affected and we know most people with MND are in the older age group so there's a number of factors there that we consider they should be included within the shielding group for the whole of MND.
"Within Scotland we have 430 people affected by MND so we're not talking about huge numbers here but generally speaking we would like to see all those being given access to this additional support."
The UK Government's Department of Health said the list of who fell into the clinically, extremely vulnerable group and therefore required shielding was continually being refined.
A spokesman said: "We understand how challenging this period is, especially for those with long term conditions, and are doing everything we can to support patients.
"Expert doctors have identified specific medical conditions that put someone at greatest risk of severe illness from COVID-19, meaning they're clinically extremely vulnerable and need to shield.
"The list will continue to be reviewed and doctors are identifying additional people who need to shield depending on their individual circumstances.
"Those not in the extremely clinically vulnerable group but who have other underlying medical conditions are still advised to strictly follow our guidance to stay at home and not meet with people outside the household."
Speaking on BBC Scotland last night, Prof Leitch said: "What we have done with MND, and a number of other neurological diseases, is we've asked the individual care teams to decide whether that individual is immunologically compromised, so maybe they have respiratory symptoms, and they can put them on the shielded list."