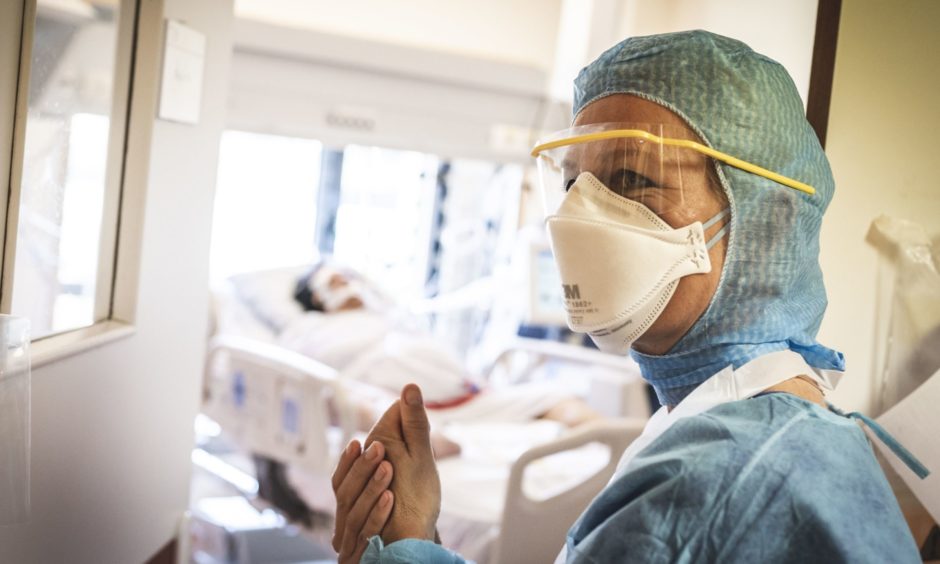 A total of 1,320 people have contracted coronavirus in the north and north-east since the pandemic began with a further 23 people testing positive overnight.
In the past 24 hours there have been another eight people diagnosed in the Highlands bringing the total in the north to 307, however the number of people in hospital has lowered from 44 to 11.
Grampian's total positive cases has risen to 946, an increase of 15 from Monday's figures. There are 97 people in hospital, and of those, 13 are in intensive care.
As of 2pm today, 63,311 people in Scotland have been tested for #coronavirus

50,874 confirmed negative
12,437 positive

1,620 patients who tested positive have sadly died.

Latest update ➡️ https://t.co/kZjGNz2EDe
Health advice ➡️ https://t.co/l7rqArB6Qu#COVIDー19 pic.twitter.com/n46u2l3Bq3

— Scottish Government (@scotgov) May 5, 2020
In Scotland more than 12,000 people have tested positive for Covid-19 since the pandemic began. As of 2pm today the country's total sits at 12,437 with the death toll reaching 1,620.
Currently 63,311 people have been tested across the nation – 50,874 were confirmed negative. Whilst 1,223 people remain in Scottish hospitals only 86 are in intensive care.
Easing the lockdown
Speaking at her daily brief in Edinburgh, Nicola Sturgeon said the Scottish Government was considering how lockdown restrictions could be eased – though she stressed these changes could not be implemented yet.
The First Minister said consideration was being given to easing the rules on people leaving their homes, to allow exercise to happen more than once a day.
There could be a relaxation to allow "meeting up with small defined groups" of other people – potentially outdoors at first – in a "sort of bubble" arrangement, she said.
It was also mentioned how the "best estimate" was that the R number – the number of people infected by each person who has the virus – was that this was between 0.7 and one.
But she stressed: "We can't be sure it is not closer to one than 0.7"
Resurgence
The reopening of nurseries and primary schools was also a topic of debate.
Nicola Sturgeon, reflecting on charts based on data from Denmark, said that if Scotland was to fully reopen nurseries and primary schools now "the most likely scenario would be a resurgence in the virus which would overwhelm our hospital capacity in matter of weeks".
The First Minister said: "The hard fact is we must see further restrictions in new cases, hospital and ICU admissions, and deaths to be sure the overall level of infection and the R number are lower than they are now.
"That means for the moment we do need to stick with the current lockdown restrictions."
But she said the "severity of restrictions we are living under" could not continue indefinitely – saying the Scottish Government was "preparing to make changes as soon as it is safe to do so".
She said she was "particularly keen" to allow people to be outdoors more often as soon as possible and added: "We are all keen to get the economy moving again as soon as we can."
Follow below for the key coronavirus updates: