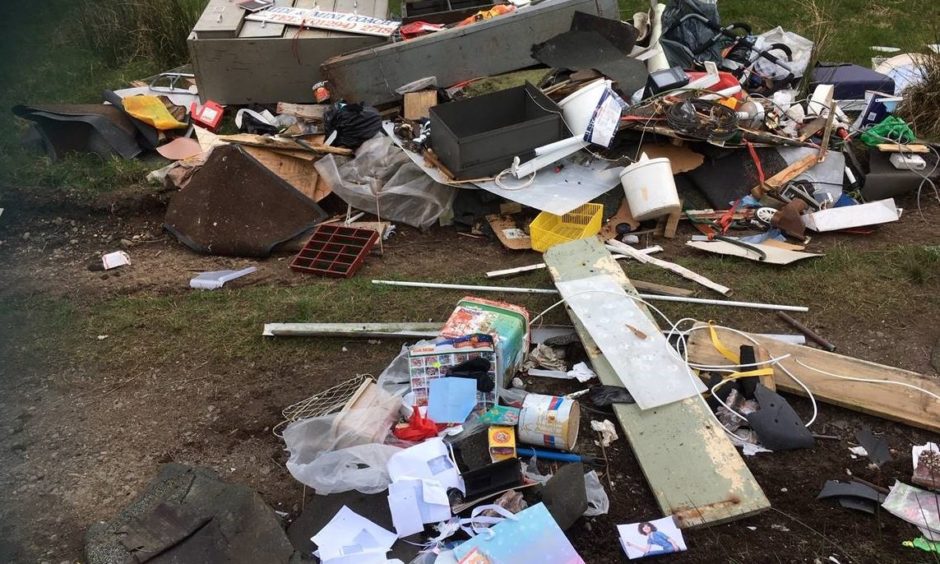 The Scottish Government has been warned of an impending "public health emergency" due to fly-tipping.
Scotland's recycling centres and dumps are still closed after seven weeks of coronavirus lockdown, with council chiefs looking to Holyrood for permission to reopen them.
In the meantime, incidents of "disgusting" illegal dumping have risen across Scotland, including the discovery of a bag of human waste in Angus and 40 empty vodka bottles found dumped on a narrow public road outside Ellon in Aberdeenshire.
Scottish Land and Estates (SLE), which represents landowners and rural businesses, has warned people's health is being put at risk and last week implored the Scottish Government to reopen local skips in a bid to tackle the issue.
As limits on exercising are relaxed and more people walk and cycle in rural areas, North East MSP Bill Bowman said "the likelihood of coming into contact with hazardous dumped material will increase".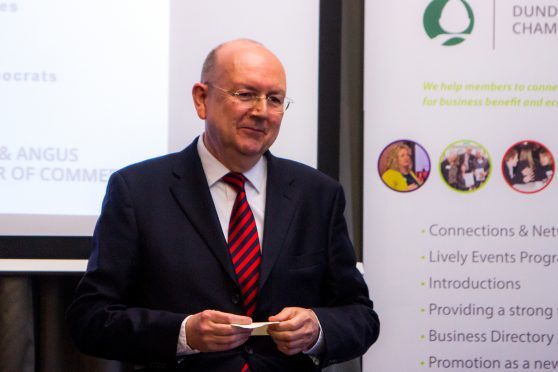 He has written to Scotland's public health minister, Joe FitzPatrick, calling on him to work with colleagues to reopen skips "safely".
In the letter, Scottish Conservative MSP Mr Bowman states: "The case for the environment has been made by councils up and down the country, as it has by my colleagues.
"I write to you not just with reference to the awful impact this is having on our environment but to the public health emergency that is coming if we do not reopen vital facilities safely.
"In my regional constituency, Angus residents have been shocked to see bags of human waste, while medical waste was found in central Scotland…
"It is perfectly possible to reopen centres with social distancing, carefully planned by our councils, and only on the understanding that trips are limited.
"As the first minister has given her blessing for people to take more exercise, the likelihood of coming into contact with hazardous dumped material will increase.
"So can I urge you… to give councils the leadership they need to reopen skips and recycling centres as quickly as possible."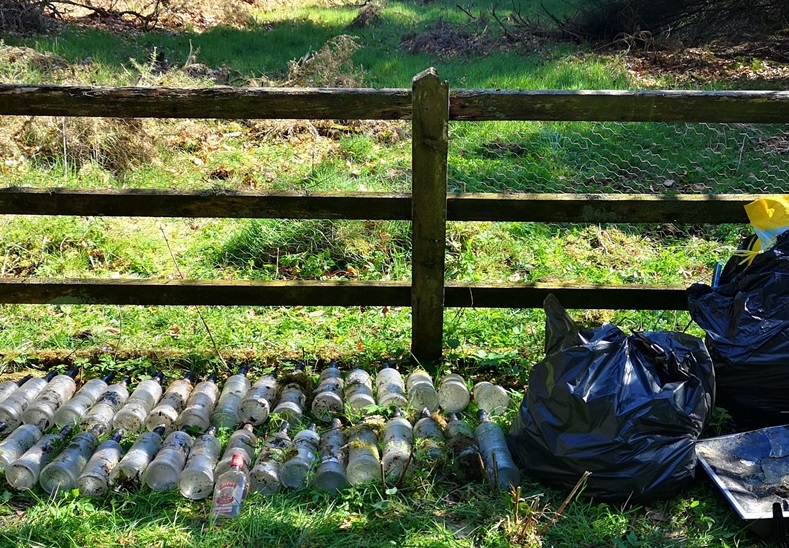 SLE published last week a "top 10 list" of the most bizarre items recklessly discarded on people's property across Scotland.
It included clinical waste in white bags in Falkirk, an old driveway in Midlothian, empty oil drums in Perth and a commode chair in Aberdeenshire.
The Press and Journal requested a comment from Mr FitzPatrick but instead received a response from a Scottish Government spokeswoman.
In the statement, the spokeswoman said local authorities are responsible for recycling centres and "need to consider several factors before reopening them".
"These include the ability to operate sites safely, ensuring physical distancing is maintained and discouraging the public from making unnecessary journeys," she said.
"As the first minister indicated on May 10, we are looking at this issue. We are working closely with Cosla and local authorities and will provide a further update on those discussions in the near future.
"In the meantime, while those maintaining essential waste services in Scotland work hard in difficult circumstances, no one should be fly-tipping. It is illegal, dangerous and unnecessary.
"We are all having to make adjustments and sacrifices in this difficult time. There are signs that our approach is working but we must all stay the course of lockdown to protect this fragile progress."