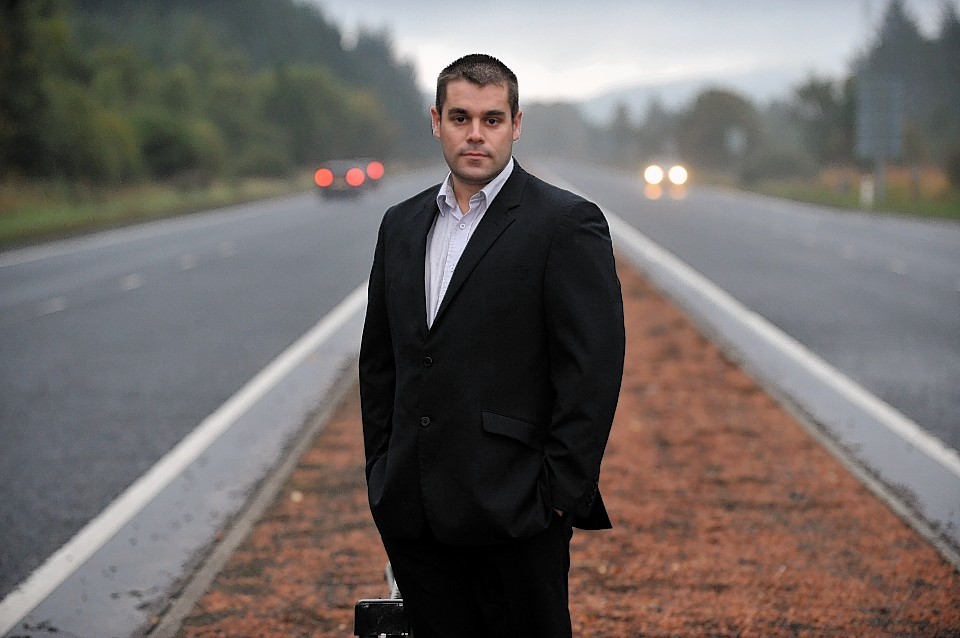 A petition calling for an end to the average speed cameras on the A9 Perth-Inverness road has been dropped by an influential Scottish Parliament committee.
Mike Burns, of Foyers, claimed the £2.5million scheme was a waste of money because dangerous overtaking not speed was responsible for the majority of accidents.
The public petitions committee decided yesterday there was nothing more it could do as the cameras have already been installed and being trialled, with the scheme due to become operational in the autumn.
Convener, Highlands and Islands Labour MSP David Stewart, said the Scottish Government was not about to change its mind.
"Mr Burns has put in a great piece of work with the petition but I don't personally see what more we can do with the Scottish Government because the Scottish government has made its view absolutely clear," he said.
Mr Stewart said the committee would chase up the economic impact study on the speed cameras, and Mr Burns' point that the A9 safety group should be a public forum.
Mr Burns, who leads the A9 Average Speed Cameras Are Not The Answer group, said he realised that the committee could not take the issue any further.
"It is no surprise because the committee's views have been overlooked from day one by Transport Scotland" he said.
He claimed driving conditions on the A9 must have got a lot worse.
"Around 250 people joined the campaign in under 24 hours. Something has happened all of a sudden," he said.
Last month, Highland MP Danny Alexander invited local MSPs, businesses and activists to join a group he was putting together to fight the speed camera plans.
Dave Thompson, SNP MSP for Skye, Lochaber, and Badenoch, announced last night he would not be taking part.
"I fully support the Scottish Government's plan for average speed cameras on the A9. This is only one step in making this road safer for all users along with the work that the Scottish Government is doing to dual the A9," he said.
"While Mr Alexander has been politically posturing, the Scottish Government has been working hard to make our roads safer for all road users."