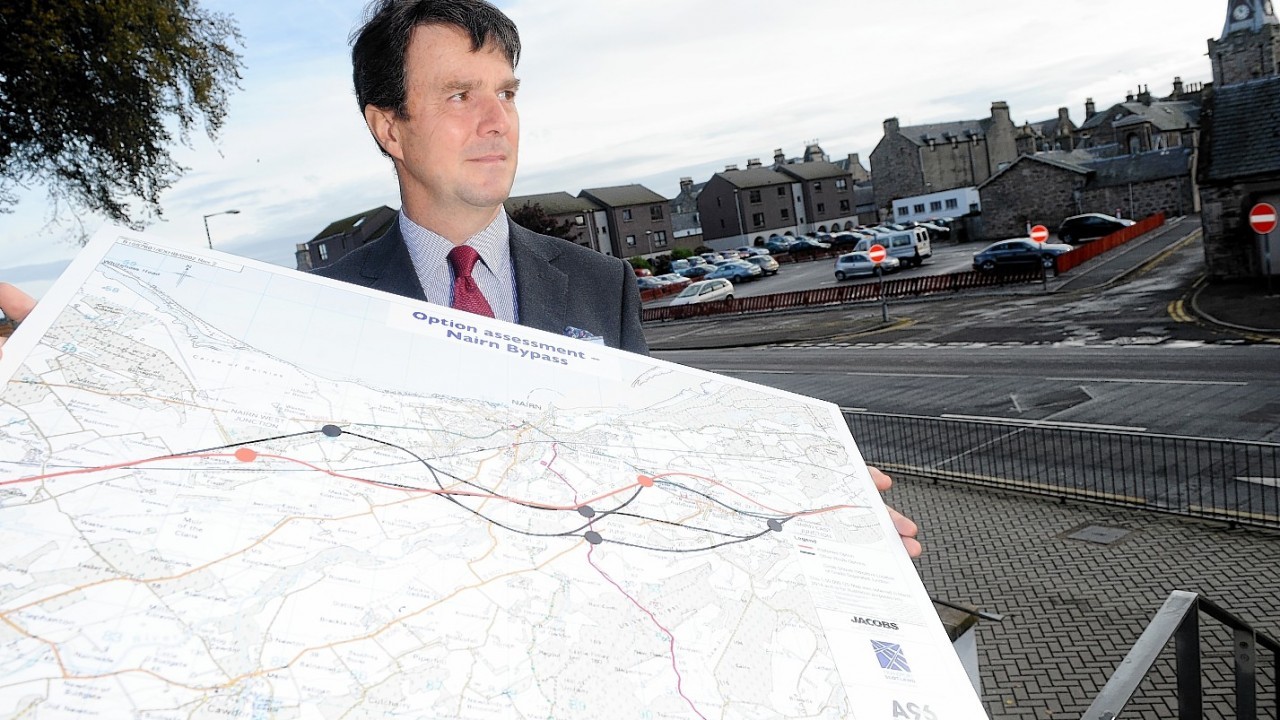 Transport Minister Keith Brown has promised landowners affected by a proposed bypass road in the Highlands will be compensated for the "intrusion".
He said provisions within the law were in place to placate people who face disruption as a result of the plans for the A96 Inverness-Nairn route along the Moray Firth coast.
However, the pledge has done little to reassure one farming family, who say the proposals will be "a disaster" for them.
John and Deirdre Mackintosh's Blackpark property will be bisected by the eastern end of the new road, which will pass just a few feet from their front door, making it impossible to move cows and combine harvesters around their land.
The family has three farms – at Blackpark, Meadowfield and Foynesfield – and, along with other Auldearn residents, had lobbied for a different route further south of Nairn.
Mrs Mackintosh said: "We were prepared for it to go through some of our land, but this plan splits our land in two.
"Our son Kyle has just got planning permission for a farmhouse which will now be on the other side of the dual carriageway. He was moving there to help us with the farm, but now we will have an eight-mile detour to get from one side to the other.
"Our grandchildren were joking they would be able to wave at us and come over for tea – but that's not going to happen now."
The 18-mile scheme, which will bypass the seaside town and improve journey times to the Highland capital, could cost up to £475million.
The Scottish Government's plans went on public display last week.
Speaking exclusively to the Press and Journal, Mr Brown said he did not want to be drawn on the Mackintoshes' case, but acknowledged it would be impossible to satisfy everyone affected by the plans.
"In relation to the farmer, I cannot talk about that individual situation but it is not unusual for a major infrastructure development to have that effect, to go through land holdings held by the same person," he said.
"There are provisions in place to make sure that intrusion is compensated for."
Mr Brown insisted the plans would be subject to a "pretty exhaustive consultation process".
"If you look at the actual response we got, in terms of interested parties and people attending exhibitions, it was hugely well attended," he added.
"We put out the preferred option to let people come forward with their views.
"I think it is also true to say there is no way you are going to satisfy everyone in relation to this but we are keen to hear their views."