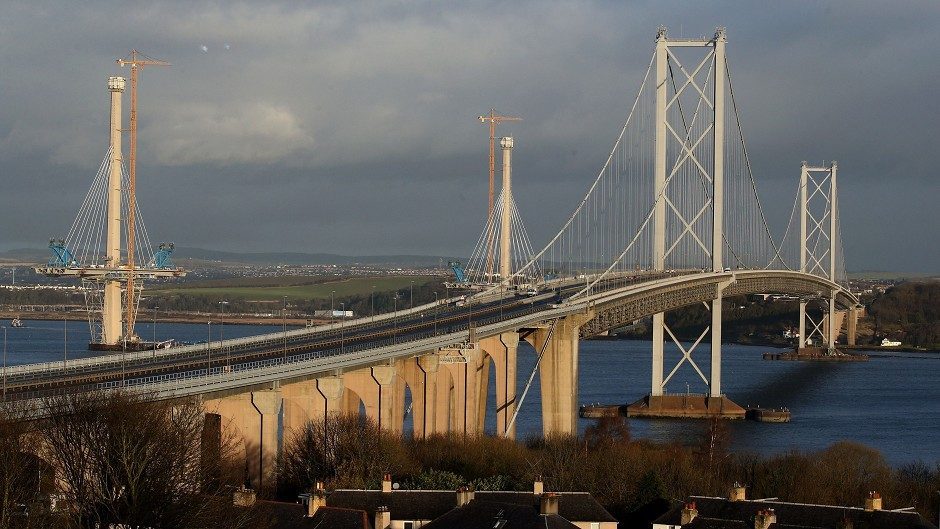 A call has been made to compensate north-east firms who are "losing money on every job" due to the Forth Road Bridge closure.
Lewis Macdonald has demanded the Scottish Government compensate haulage companies across the region, amid claims their costs have risen by almost £100 per journey since the closure on December 4.
The North East MSP made the call in a parliamentary question to Transport Minister Derek Mackay.
Yesterday, Mr Mackay insisted the main priority was to "get the bridge open again as quickly as possible".
But Mr Macdonald said: "Transport Minister Derek Mackay failed to answer my question about compensating businesses affected by the closure of the Forth Road Bridge.
"Of course it is important that the Forth Road Bridge is reopened as soon as it is safe to do so, but the fact is that for every day the bridge remains closed, businesses across the north-east are losing money.
"Each journey to the Central Belt or further south is costing haulage firms from north-east Scotland up to £95 more than usual, meaning that they are losing money on every job.
"At this busy time of year this is a huge impact for haulage firms, and I hope the Scottish Government will now make a commitment to compensating those businesses which have been affected by the Forth Road Bridge closure."
Responding to a parliamentary question on the issue from Mr Macdonald, Mr Mackay said: "Surely everyone would agree that the first priority has to be to get the bridge reopened as quickly as possible.
"The best possible mitigation for the current disruption is reopening the bridge, so all efforts are on that at the moment.
"The deputy first minister has held talks with businesses to hear their issues and concerns. During the period of closure, there has been a priority route for goods vehicles to support industry and business, and there has been on-going liaison with the Road Haulage Association.
"In fact, I had the chair – or was it the chief executive – of the Road Haulage Association in the control room at the bridge to talk about issues of importance to hauliers.
"We will continue to engage, to monitor the situation and to mitigate the impact, but we will remain focused on getting the Forth Road Bridge open as quickly as possible."