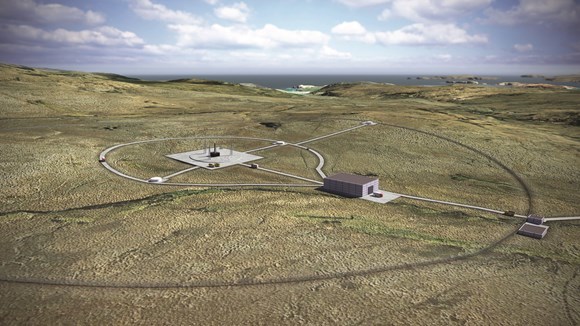 Defence Secretary Penny Mordaunt has been urged to invest in the Sutherland spaceport as part of a plan to boost Britain's military capabilities in space.
Highlands MP Jamie Stone has written to the new defence secretary to request the government look to north Sutherland as a possible base for the "defence space strategy".
The strategy, which was leaked to the Times, has identified ten key risks to British satellites, which range from temporary denial of service to "permanent kill" attacks that destroy the hardware.
The Ministry of Defence has proposed new measures in the strategy to safeguard space infrastructure that is critical both to the armed forces and the lives of millions of Britons.
Mr Stone said: "Britain is a world leader in satellite technology and with the Sutherland space launch site, we have the opportunity to be at the forefront in launching this technology.
"Investment from the MoD in my constituency, with new space defence workforce jobs being located close to the space site, would prove a real boost for my constituency.
"We have the opportunity to put Scotland on a global map as an industry leader when it comes to space launch and investment from the MoD could have very positive implications for Scotland as a whole, and the far north in particular, and that's what I will be highlighting to the secretary of state."
The strategy was launched with £92million from the Treasury after the European Union said that it would bar Britain from accessing sensitive parts of its Galileo satellite system after Brexit.
There are about 2,000 active satellites orbiting Earth, private companies are expected to launch half as many satellites over the next decade as have been launched over the past 50 years.