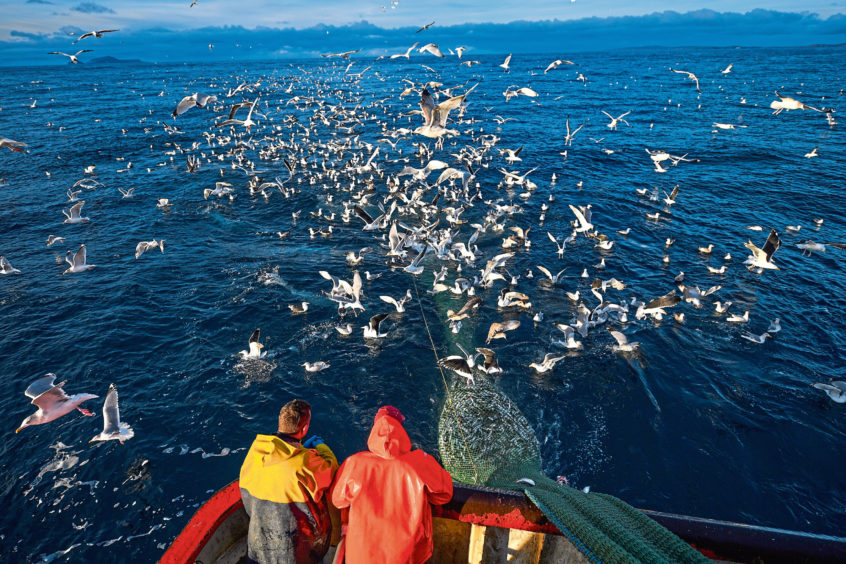 A fishing industry boss has called on Boris Johnson to stick to his Brexit pledge as she argued an October exit would give a major boost to "economic activity and regeneration" within the sector.
The newly appointed chief executive of the Scottish Fishermen's Federation, Elspeth Macdonald, has been meeting UK ministers in Westminster this week.
She said the opportunity was there for the industry to become Scotland's fastest growing sector over the next decade.
Ms Macdonald, who took over from Bertie Armstrong last month, admitted there would be "short term challenges" in a no-deal scenario but said there would be "huge long-term opportunities" outside the common fisheries policy.
She said: "Our ambition is for this to be the fastest growing sector of the Scottish economy over the next decade.
"To do that, we will require an uplift in quota in the short term upon leaving the CFP.
"But that has to be coupled with a long-term blueprint for growth so that we can seize the opportunities that life outside the CFP presents.
"We want to work with governments across the UK and with the whole supply chain to ensure that we grasp these benefits and make the most of them, both for the wider economy and in particular for our coastal communities."
Ms Macdonald added: "We sincerely hope that the UK government resists any temptation to reach a backroom deal that erodes in any way these fundamental tenets, whatever the nature of any agreement that is reached or otherwise.
"This would be regarded within the industry as a betrayal of previous and current political promises. Similarly, any extension of the present CFP arrangements beyond the current endpoint for an implementation period would be intolerable, given the nature and timing of international fisheries negotiations.
"The certainty that the catching sector craves is best delivered in the shortest timescale possible, in order that the UK regains control of access to our waters and fishing opportunities."
Asked whether the industry would find it difficult to transport and sell produce to European markets in a no-deal, she added: "There are burgeoning markets not just in the EU but also elsewhere.
"I think while there may be some short term disruption to the ability to access those markets in a no-deal exit, those markets want the product, they want the fish."
Banff and Buchan MP David Duguid was among a group of Scottish Conservative MPs who met Ms Macdonald and other industry leaders at Westminster.
He added: ""I held talks today with the Department for Transport Minister, Chris Heaton-Harris, along with representatives of seafood processors and salmon producers, to discuss potential challenges in getting their products to the continent.
"Importantly, that meeting also focused very much on solutions to any difficulties that may arise."