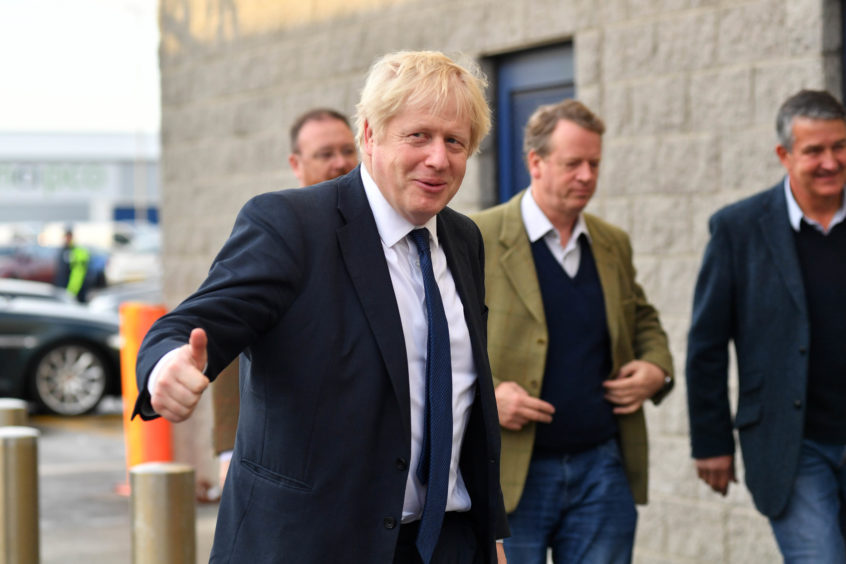 Britain is now ready and prepared to leave the European Union without a deal on October 31, Boris Johnson has claimed for the first time.
The prime minister made the comment in a foreword to a new government report detailing no-deal preparedness for UK businesses and citizens.
The 155-page document, published yesterday after two months of no-deal preparations, offers a one-stop summary of the impact of a no-deal exit on trade, immigration, Northern Ireland and many other issues.
Mr Johnson praised the "herculean" effort of officials in preparing the report, adding: "We have made huge strides in preparedness and I can now confidently say that the UK is prepared to leave the EU without a deal on 31st October."
The report notes that there "may be reduced availability and choice" of some food products in a no-deal scenario, although "there would be no overall shortage".
It also states that the EU is refusing to grant the UK an immediate "adequacy decision" to allow the free flow of data – which will force companies and other organisations to try to make their own arrangements.
As warned in the Operation Yellowhammer documents, the paper also makes clear there may be medicine shortages and states some suppliers have already stockpiled 18 weeks worth of supplies.
The report further sets out the UK Government's revised tariff schedule in a no-deal, which will see 88% of goods imported go untaxed, while many goods exported will be taxed at rates of up to 60% in the EU.
Following publication of the document, Cabinet Office minister Michael Gove faced criticism from MPs in the Commons that the report fails to mention the prospect of job losses.
Mr Gove said the impact of no-deal on the UK and the EU "will depend on decisions taken by the EU and its member states".
He said: "I hope the EU will match the generosity and flexibility that we have shown."