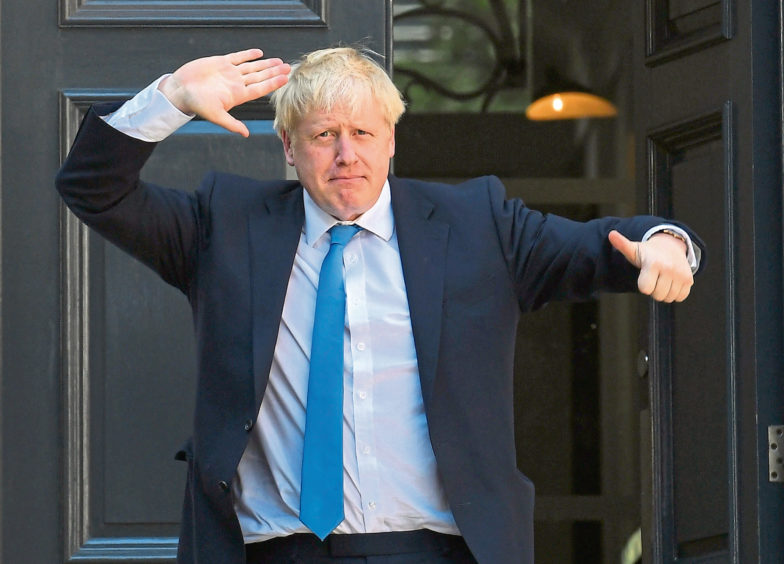 Boris Johnson's Brexit deal sailed through the Commons last night, making Britain's departure from the European Union on January 31 now all but inevitable.
MPs voted 330 to 231 to approve the prime minister's Withdrawal Agreement Bill, putting an end to months of late night votes and government defeats.
The legislation, which covers divorce payments to the EU, citizens' rights and the planned 11-month transition period, will head to the House of Lords for further scrutiny next week, but the bill is expected to pass into law without any major changes.
Brexit Secretary Steve Barclay, speaking during the debate yesterday, said: "This bill will secure our departure from the European Union with a deal that gives certainty to businesses, protects the rights of our citizens and ensures that we regain control of our money, our borders, our laws and our trade policy."
The thumping 99-vote majority for Mr Johnson's deal comes after Theresa May was dealt three crushing Commons defeats on her plans last year, leading to a series of delays and her eventual resignation.
Downing Street said last night that the government was now ready to begin negotiations for a trade deal to be in place by December, which is when the transition period will end.
The SNP said the bill was the "final nail in the coffin" for the union.
The party's Westminster leader Ian Blackford said: "This will go down as the final nail in the coffin for this broken union – as Scotland faces being dragged out of the EU against our will by an extreme Tory government with no mandate here.
"Scotland has been completely ignored by Westminster and Boris Johnson is imposing Brexit on us despite the Scottish Parliament withholding consent and 99% of Scotland's MPs opposing this deeply damaging bill.
"The people of Scotland must now have a choice over our future, so we can remain at the heart of Europe as an equal and independent country."
Orkney and Shetland MP Alistair Carmicheal, who serves as the Liberal Democrat Brexit spokesman, described the Bill as "toxic".
He said: "The Tories have voted for a bill that will deny rights to children. They have voted for a Bill that will slash the rights of future generations to live and work across 27 other countries.
"They have voted for a bill that strips away our guaranteed environmental protections, despite the fact that we are facing a climate emergency.
"These are the actions of an inhumane and insular government, driven by toxic rhetoric rather than the national interest."