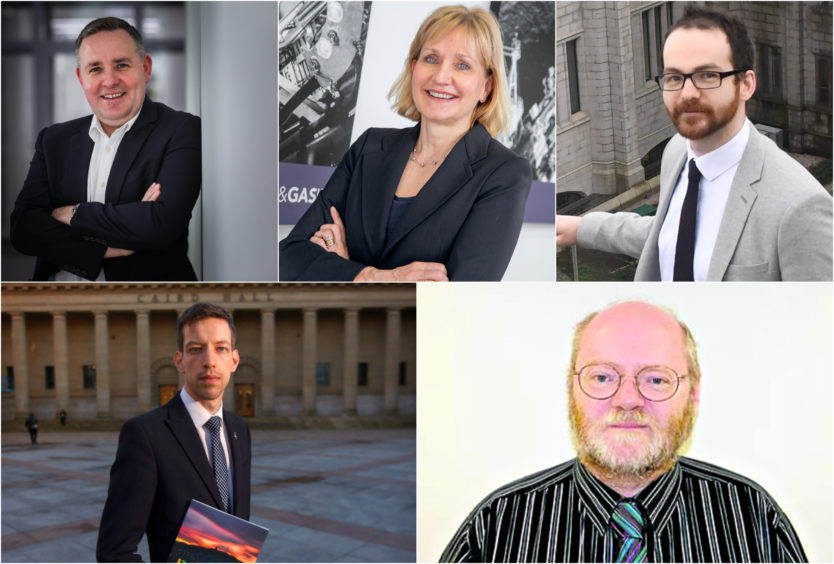 The UK Budget will be presented on Wednesday, in some of the most trying and uncertain circumstances for generations.
Chancellor Rishi Sunak, himself a surprise element after the unexpected resignation of Sajid Javid, will attempt to plot a financial path for the UK while wrestling with the twin challenges of Brexit and coronavirus.
We approached a range of figures and organisations to ask what they hope to see in Mr Sunak's red box this week.
---
Deirdre Michie, chief executive, Oil & Gas UK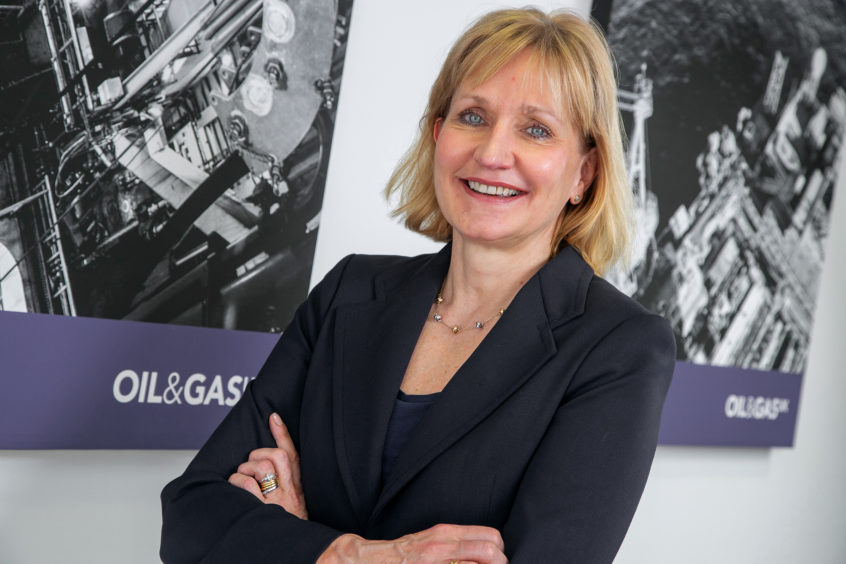 What is the biggest issue you face right now?
The UK continues to need secure and affordable energy at the same time as tackling greenhouse gas emissions. With oil and gas still accounting for around 75% of total UK energy needs and domestic production being equivalent to about half of this, our sector has a major part to play in meeting energy needs and developing the technologies that will help tackle emissions.
As the sector continues to emerge from one of the most severe global downturns in history, we need to sustain the commercial attractiveness of the basin so we can draw the investment we need to enable us to continue to help meet energy demand, continue to support hundreds of thousands of jobs and make a valuable contribution to the UK economy at the same time as stepping up to help meet the UK's climate ambitions.
Attracting investment is critical to Roadmap 2035, industry's blueprint for net zero, which sets out sixty actions in five key areas outlining a strategy for a sustainable, fair and inclusive move to a more diverse and lower carbon energy mix.
What should the Chancellor do to help?
Fiscal and regulatory stability means the UK oil and gas industry can realise its potential as we move to a lower carbon and more diverse energy mix, making the most of home produced resources while developing our skills, infrastructure and people for the energy industries of the future, including the new technologies that will be critical to the UK achieving its net zero targets.
This industry continues to be a vital asset for the UK's economy, currently providing 45 percent of the UK's energy needs, adding £24 billion to UK GDP and exporting more than £10 billion in goods and services. We support 270,000 jobs across the UK, many of which are highly skilled, and our industry will contribute £8.5 billion in production taxes alone over the next five years, in addition to the billions of pounds of corporation and payroll taxes.
What does the future look like if he doesn't?
The North Sea must continue to attract investment if is to continue to deliver secure and affordable energy as part of a diverse mix while supporting jobs and enabling the development of low carbon solutions which could help the UK meet its climate change ambitions.
---
Shane Taylor, policy and research manager at Aberdeen & Grampian Chamber of Commerce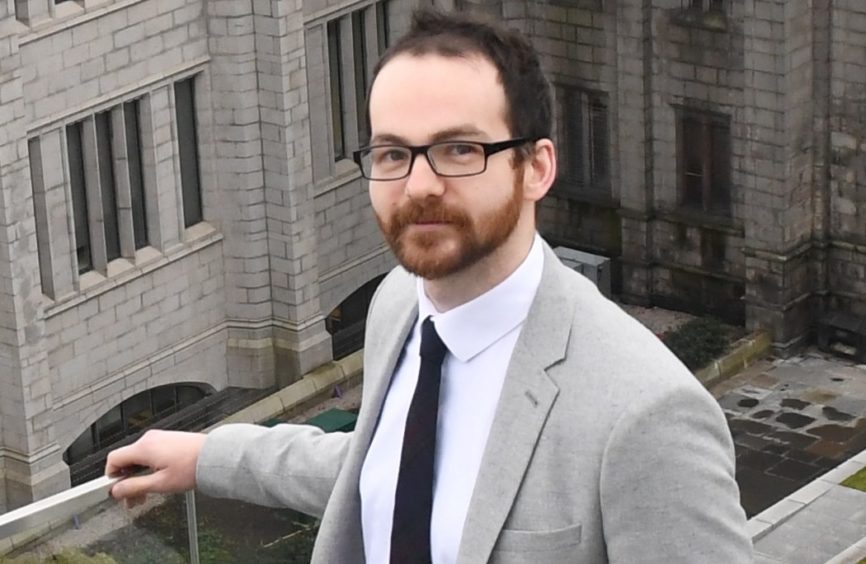 What is the biggest issue you face right now?
Businesses want to see more significant progress made in creating the certainty needed to maintain confidence, investment and growth in the UK's economy. We know that firms are holding back on investment and who can blame them? With cash-flow tight it's difficult to justify big investment decisions without a clear line of sight around our future trading relationships and the likely economic environment.
There are a number of priority areas for business so it is hard to focus on just one. While Brexit continues to dominate the headlines, our generation, and our region will be defined by our response to the climate challenge. The North-east is one of the best placed in the UK to lead on the transition to a lower carbon economy and the ambition to reach net zero emissions by 2050 across the UK (2045 in Scotland). Our globally renowned expertise in subsea engineering and record for innovation when it comes to low-carbon technology, whether that's offshore wind, carbon capture utilisation and storage or hydrogen, makes the supply chain in this region a key partner in the drive to reduce emissions.
What should the Chancellor do to help?
Backing our businesses through policy that reduces upfront costs and encourages investment in the future will always act as the best way to grow our future economy and raise standards of living across the UK. Our members want continued UK Government support to help the North-east take a leading role in the energy transition, which the promised transformational sector deal will be a critical enabler of, while committing to maintain a predictable tax regime which offers the fiscal and regulatory stability to encourage investment which meets our current energy needs and supports progress towards a net-zero solution.
We also want to see a commitment to negotiation tariff reductions for environmental goods and services in future trade agreements; and to keeping the VAT rate for items considered to be 'energy saving materials' at 5% or lower post-Brexit. In addition to this, collaboration with the devolved administrations to fund the upskilling and reskilling of employees impacted by changes to supply chains will ensure the education and skills system is able to prepare people for work in a net-zero emissions economy.
What does the future look like if he doesn't?
If we don't make the right investment choices now and ambitious decisions to support our key industries to deliver a net-zero future, the coming years may represent a missed opportunity to position our region, and by extension the UK, as a global leader in low-carbon innovation.
---
Andrew McRae, policy chair at the Federation of Small Businesses Scotland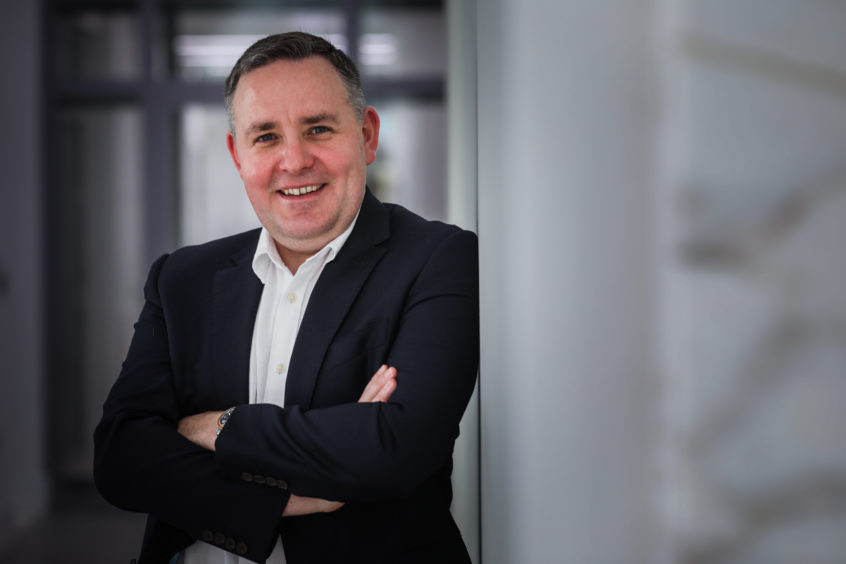 What is the biggest issue you face right now?
Our latest report measuring business confidence in Scotland showed that there's a real shortage of optimism amongst firms north of the border. And it was conducted before the coronavirus threatened to disrupt the economy. That's why we're looking for the Chancellor to provide some much needed support for Scottish smaller businesses.
What should the chancellor do to help?
Specifically, we're calling for the Chancellor to increase the discount on employers' national insurance contributions (NICs) by expanding the Employment Allowance by £1000. This would then cover National Insurance costs for four members of staff on the National Living Wage – providing Scottish smaller employers important flexibility.
"It has been suggested that there could be a fuel duty hike – a move that would have a disproportionate impact on firms in rural Scotland like Perthshire, Aberdeenshire and the Highlands and Islands. While we understand the need to tackle emissions, every penny spent at the pumps is money that a business can't invest in their operations.
"In addition, we'd also be pleased to see the Chancellor announce new action to tackle late payment by big business. Too many good Scottish firms are forced under by this pernicious practice and we need to see a fresh drive to get on top of this problem.
---
Scottish Whisky Association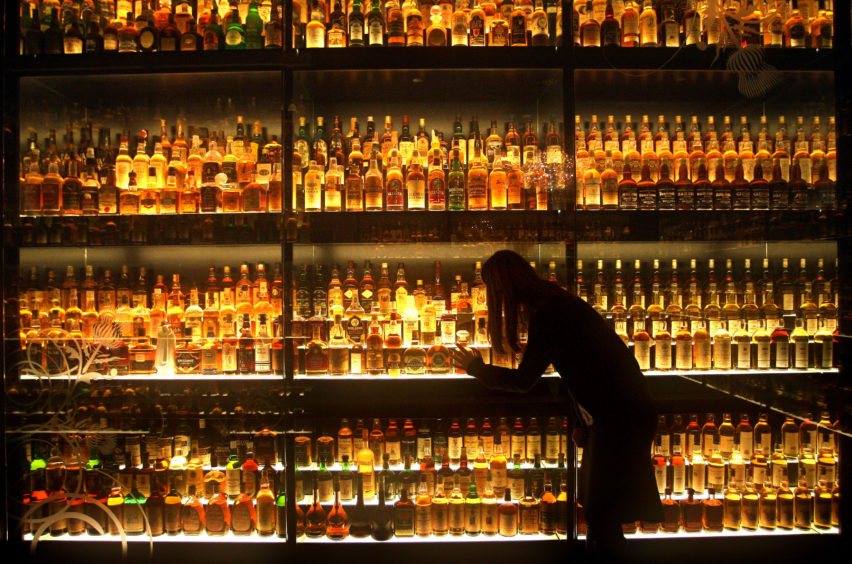 What is the biggest issue you face right now?
The dual challenge of a high domestic tax burden – with £3 in every £4 spent on Scotch whisky collected in tax by the UK Treasury – and the 25% tariff on Single Malt Scotch Whisky in the United States, the industry's most valuable global market.
What should the Chancellor do to help?
Cut spirits duty in the Budget on Wednesday. This would help Scotch whisky producers to build a stronger market in the UK while the US remains challenging. It would also raise more revenue to help support vital public services – previous cuts and freezes have boosted revenue in spite of government forecasts – and enable the industry to continue to investment in the UK economy. A win all-round.
What does the future look like if he doesn't?
Even more challenging. The industry has now started to see a significant drop in exports to the US as a result of the 25% tariff – exports fell by 25% in the final quarter of 2019 and, if this drop is sustained over the year, we believe that we will be facing export losses of around £100 million. In November, the prime minister said that the UK government would "continue to back these brilliant businesses that keep our economy growing." A cut in duty in the Budget this week will ensure the prime minister keep this promise and supports Scotland's national drink.
---
Dr Richard Dixon, director of Friends of the Earth Scotland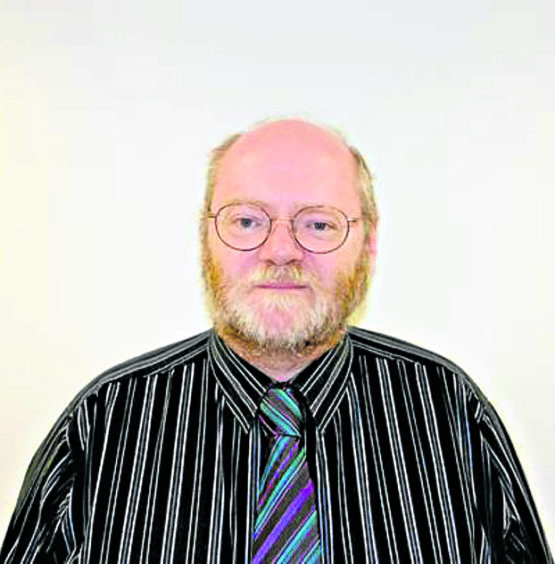 What is the biggest issue you face right now?
Climate change is the biggest issue facing humanity, much bigger than Brexit and coronavirus combined.
What should the Chancellor do to help?
Transport continues to emit just as much climate emissions as it did 30 years ago because our funding and our priorities are all about cars and planes instead of being about trains, buses, bicycles and pedestrians. The biggest thing the Chancellor could do would be to restart the fuel duty escalator to give a clear signal that the days of fossil-fuelled cars are numbered. The income raised could go into reversing the ongoing catastrophic decline in bus usage and helping reshape our towns and cities so that walking and cycling become the most attractive ways to get around.
What does the future look like if he doesn't?
Continued growth in car use means increasing air pollution, congestion and climate change emissions, with communities divided by roads and shopping streets blighted by traffic.
---
John Alexander, Dundee City Council leader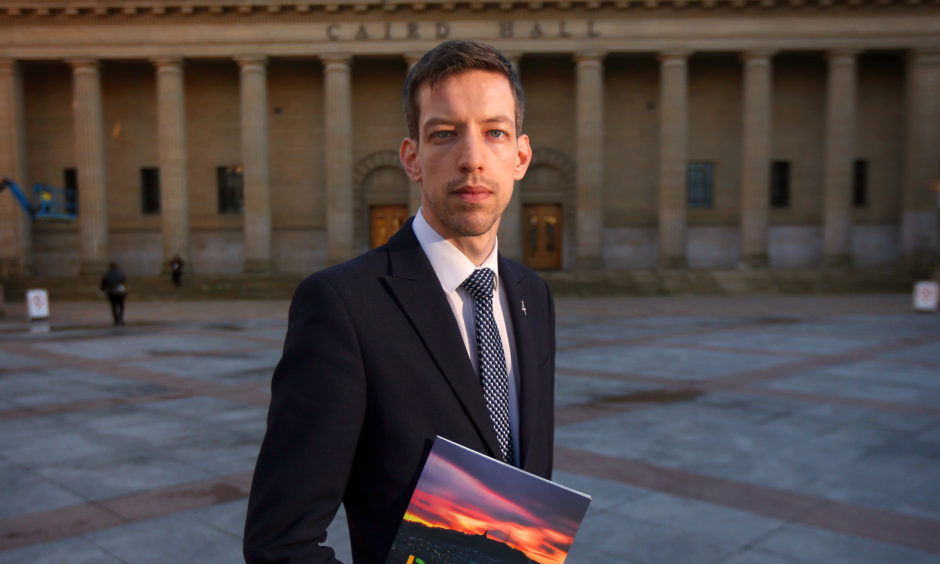 What is the biggest issue you face right now?
The biggest challenge is with ongoing funding to support delivery of council services. Just maintaining services at their current level is incredibly difficult, if not impossible. We also face challenges in maintaining capital investment in major projects, which is where vehicles such as the Tay Cities Deal comes into play.
Dundee needs jobs, it needs investment and it need support to turn the tide on poverty and other social issues.
What should the Chancellor do to help?
I'd be hoping for a complete shake-off of any hint of austerity and uplifts across all public sector areas, local government, NHS etc which would ultimately flow through the Barnett formula and help Dundee. We've had the cumulative effect of 10 years of cuts, which equates to over £100 million of cuts, and that must end if we are to see services and outcomes improve for people in the city.
Boris has made much of "levelling up" and investing "in the North" so I'd also hope to see those words matched by some action. Getting the Tay Cities Deal monies deployed is priority number one and, given the sentiments expressed, an increase in the envelope in funding should be made to ensure that resources are targeted at where they are required. Dundee needs more investment to match our ambitions and ultimately redress the issue with lower than average employment levels.
What does the future look like if he doesn't?
If there is not uplift in public expenditure and no recognition of the need to create jobs through major infrastructure investment, bleak. The current situation cannot and must not continue.
Dundee faces significant challenges and we have to battle each of those — poverty, drugs, alcohol, unemployment — on multiple fronts. If we don't have the resources necessary to do that, then we ultimately stand still or, worse, go backwards.
---
MPs' wants and worries for the Budget
We also asked a number of north east MPs what they want to see in the Budget.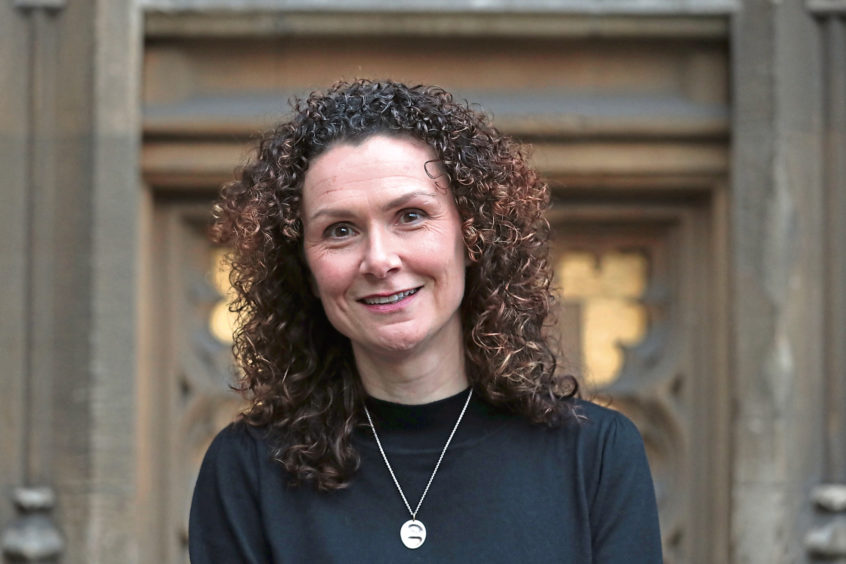 North East Fife MP Wendy Chamberlain called for a cash boost to help local authorities and the NHS cope with the coronavirus outbreak.
The Lib Dem said: "I want to see the Government commit to providing research funding to replace EU schemes. Recently, I had a physics lecturer from St Andrews shadow me in Parliament. For her and her colleagues, EU funding is hugely important. There's a massive amount of uncertainty for them about whether the Government will step in. That's not right.
"There are some excellent distilleries in my constituency and they've been hurt by US tariffs. I used to work for Diageo so I've seen the impact on both large and small producers. The Government urgently need to cut whisky duty to relieve pressures on these distilleries.
"Finally,  I want real commitments to tackling the spread of coronavirus. The most recent update of cases listed two people in Fife. People in my constituency and across the country are worried. We need immediate funds to tackle the spread of the virus."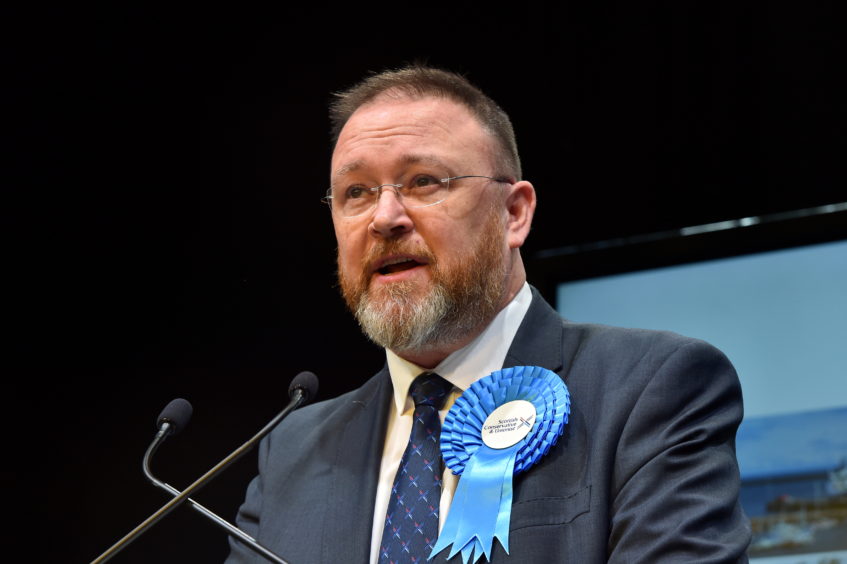 Banff and Buchan Tory MP David Duguid agreed the impact of coronavirus would have to be reflected.
He said: "The coronavirus outbreak will have a significant impact on the UK economy, and I expect the Chancellor to reflect that in his first Budget.
"What is also clear, however, is that Scotland stands to receive an extra £1.5bn due to increases in UK spending in areas like health and policing. The SNP government should ensure that this money is used to protect public services – including our cash-strapped local authorities.
"On Wednesday, my Scottish colleagues and I will be looking for the Chancellor to continue the strong record of support from Conservative governments for our key industries north of the border.
"That should include fiscal stability for the North Sea oil and gas sector to help the transition towards net zero carbon emissions by 2050.
"In addition, I am always arguing for more support for coastal communities in places like Banff and Buchan as we leave the EU and the Common Fisheries Policy."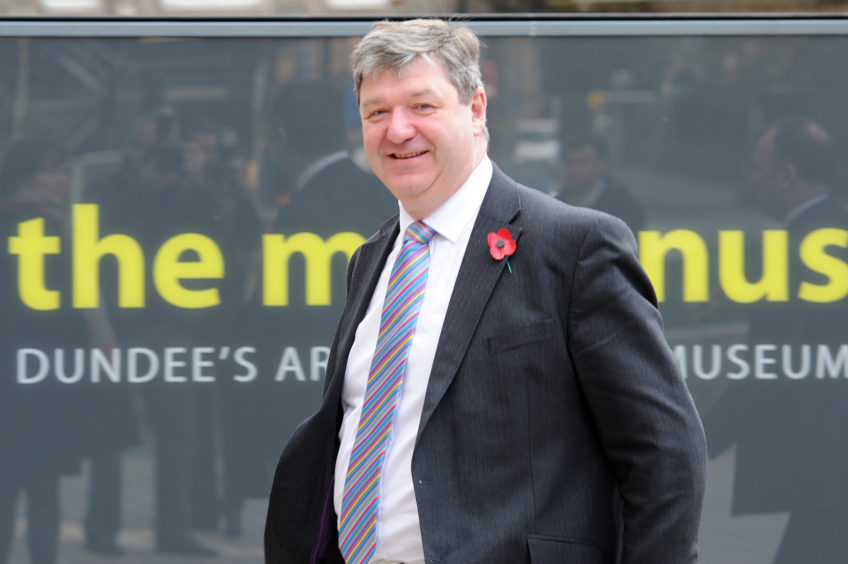 Orkney and Shetland Lib Dem MP Alistair Carmichael raised concern over rumours that the Treasury is planning to abolish the red diesel concession for farmers and Crofters.
He said: "If these rumours turn out to be true then it could push many farm businesses over the edge.
"Coming on the back of reports last weekend that Government advisers believe that the UK does not need agriculture this is another source of worry.
"Farmers already face uncertainty over future support payments and access to export markets post-Brexit. Ending the red diesel lower rate would make it a triple whammy."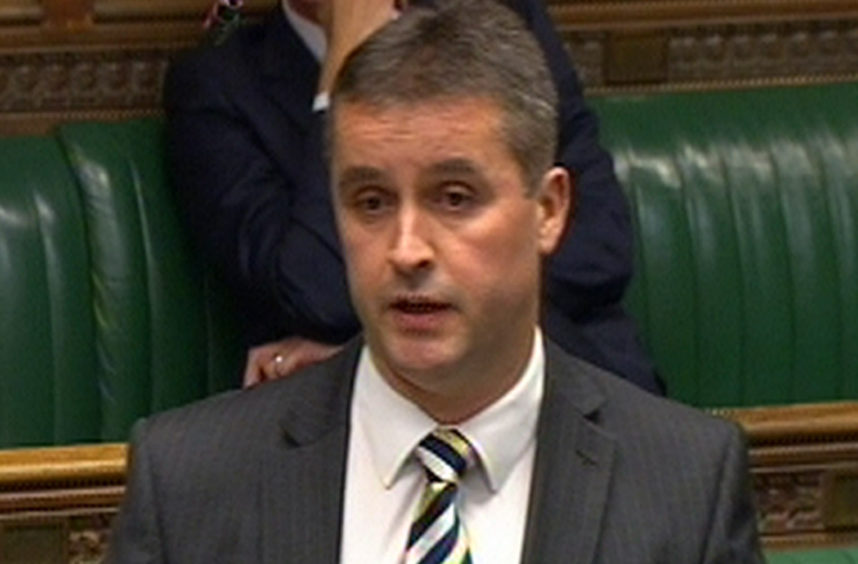 Western Isles SNP MP Angus MacNeil shared the same concerns, saying: "There's many a wish for the Budget, but I am particularly concerned about reports the Chancellor will be scrapping the lower rate of fuel duty will devastate marine and agricultural economies.
"It will effectively double fuel prices for fishing boats, lobster boats, prawn boats and will leave processing jobs in a precarious situation.
"As for crofting and farming, these are industries that cannot absorb such increases and this type of economic shock will put many out of business.
"I can only hope that this is alarmist talk because with everything else that is happening this year with the economic environment, a price increase of this magnitude cannot be absorbed and should not even be considered by the Westminster Government."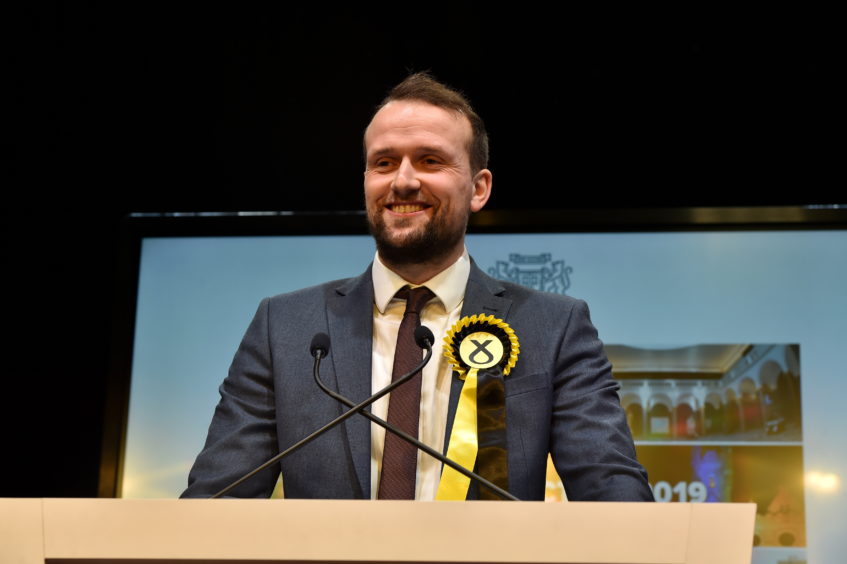 Aberdeen South SNP MP Stephen Flynn challenged Boris Johnson and his Chancellor to make good on their promises to end austerity.
He said: "The UK Government promised an end to austerity so it's time for action rather than words – Scotland's budget has been hammered by ten years of Tory cuts and that wrong must be put right by the new Chancellor.
"This is also a prime opportunity to ring-fence oil and gas revenues towards an energy transition fund for Aberdeen and I hope that the Tories will finally see sense in this regard."