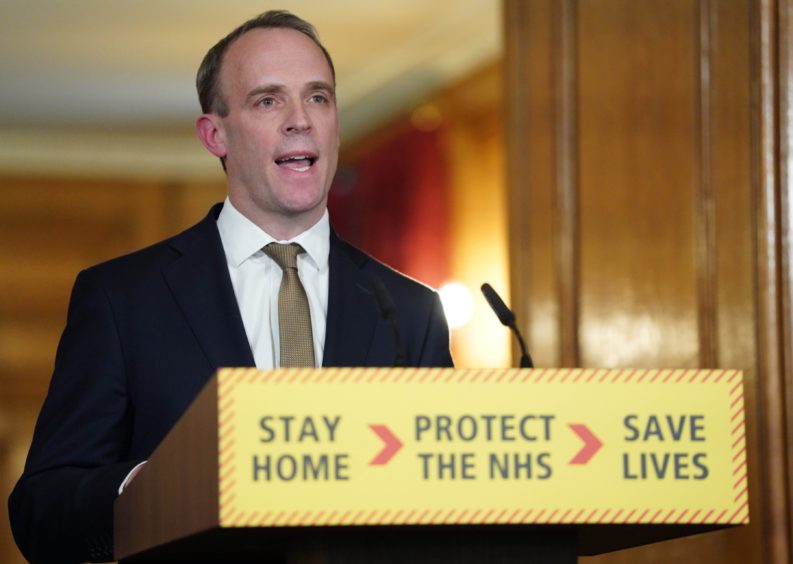 Boris Johnson has asked Dominic Raab to "deputise where necessary" while he receives hospital treatment for Covid-19, leaving a man with just one full year of cabinet experience to run the government.
The foreign secretary, who is also first secretary of state and de facto deputy prime minister, has stepped in to lead the charge after Mr Johnson was moved into intensive care on Monday night, later receiving oxygen as his condition worsened.
The 46-year-old presided over Tuesday's cabinet meeting and will now enjoy a host of new powers – including holding National Security meetings – despite not even being in government three years ago.
Mr Raab has at times been regarded as a controversial figure since becoming Conservative MP for Esher and Walton in 2010. He has often been outspoken and during the Brexit campaign became a central figure in the Leave camp.
A staunch supporter of the UK exiting the European Union, he repeatedly had run-ins with Mr Johnson's predecessor Theresa May and infamously quit as her Brexit secretary after just over four months in the role.
"I cannot reconcile the terms of the proposed deal with the promises we made to the country in our manifesto at the last election," he wrote to Mrs May.
"This is, at its heart, a matter of public trust."
Mr Raab opposed Boris Johnson for the Conservative Party leadership last year before being knocked out in the second round of voting by MPs, failing to make it through to the members ballot.
The married father-of-two was then selected as foreign secretary in Mr Johnson's cabinet reshuffle and has spent much of the coronavirus crisis until now working to help repatriate Brits stranded abroad.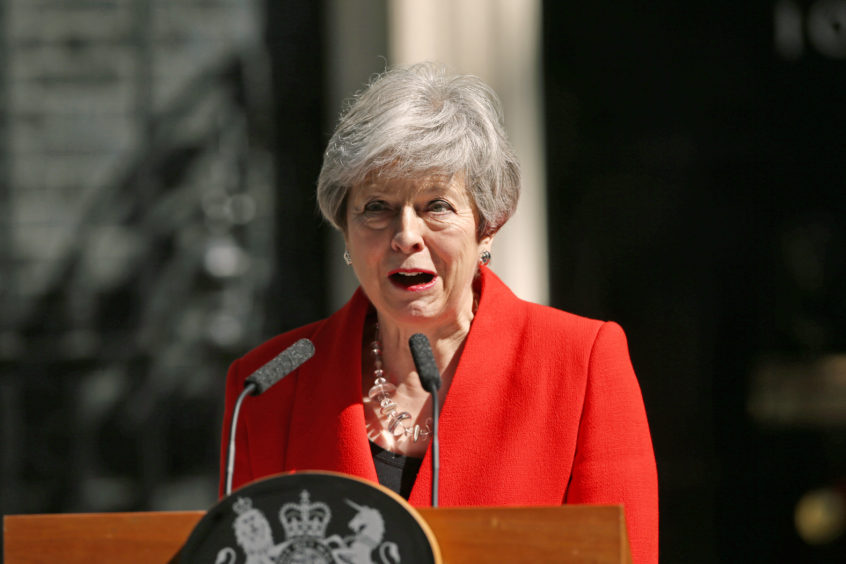 Mr Raab spent his first five years as an MP on the back benches and angered then-home secretary Mrs May by writing feminists were now "amongst the most obnoxious bigots" in the country.
In response to the comments, Labour MP Jess Phillips said: "Everybody in Westminster knows that Dominic Raab does not have the women in the country's interests at heart."
He became a junior justice minister following the Conservative's 2015 election victory but was sacked by Mrs May when she took over as prime minister following the Brexit referendum in 2016.
He was branded "offensive" by then-Liberal Democrat leader Tim Farron a year later after saying the typical food bank user "is not someone that's languishing in poverty; it's someone who has a cash flow problem".
In June 2017, he returned to the government as justice minister before being moved the following January to housing minister, which is regarded as one of the government's highest-profile non-cabinet roles.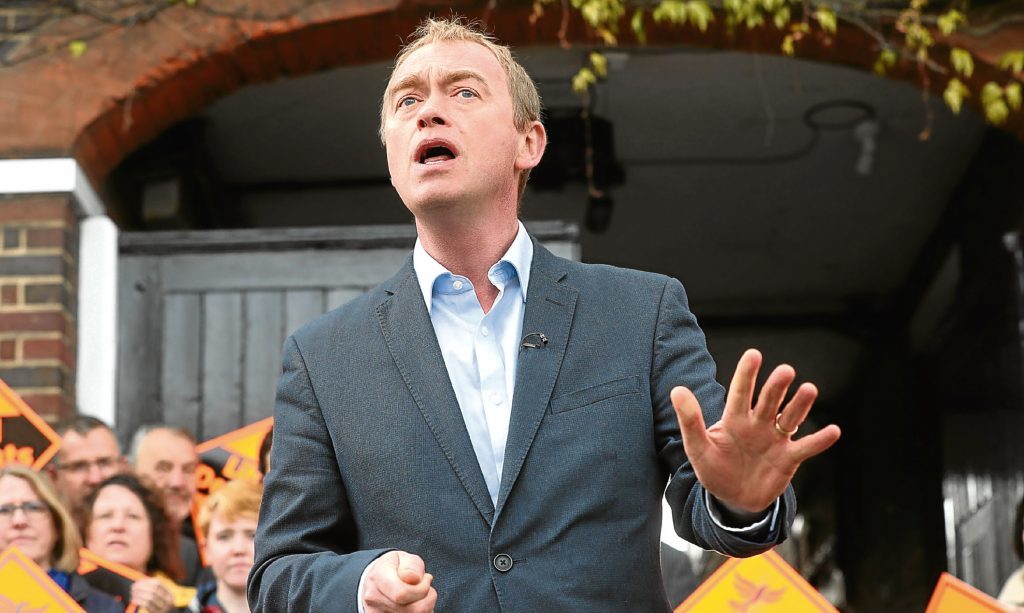 As the wheels continued to fall off of Mrs May's premiership, Mr Raab was promoted to his first cabinet post as Brexit secretary that July to replace the outgoing David Davis, for whom he had worked as an aide before being elected to Parliament.
His departure from that role just four months later and the statement he could not "in good conscience" support the terms agreed by Mrs May in her Brexit deal were regarded as a key factor in increasing opposition to the agreement.
He backed Boris Johnson after being eliminated from the leadership race which followed Mrs May's departure last year but despite being made foreign secretary, he only narrowly held on to his Esher and Walton seat by 2,743 votes.
Mr Raab will not wield the full powers of the prime minister. He will not be able to hire and fire ministers or attend weekly meetings with The Queen. He will also not be working out of 10 Downing Street.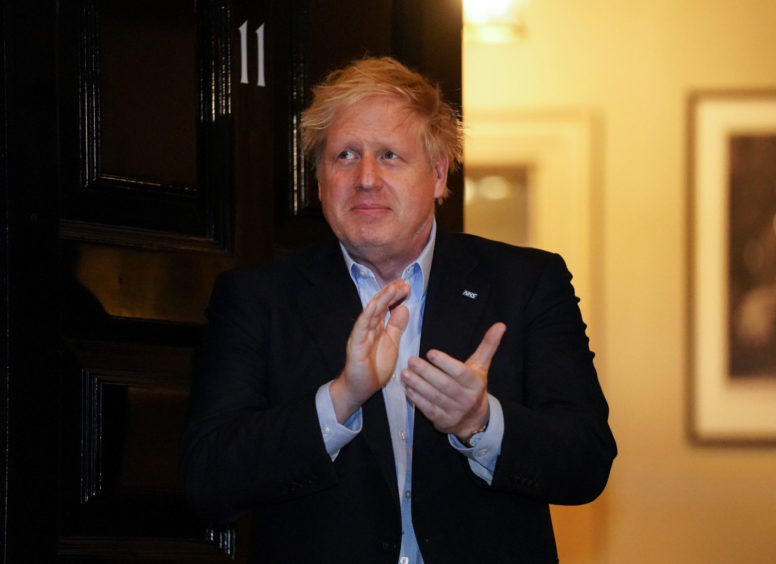 But the longer Mr Johnson remains in the hospital, the louder calls will grow for further powers to be handed to his deputy and for formal contingency plans to be put in place.
Mr Raab is seen as a close ally of the Boris Johnson but some of his rivals believe more suitable candidates were available to deputise for the prime minister.
The new chancellor Rishi Sunak has so far emerged as a popular figure for his handling of the coronavirus crisis and is currently polling ahead of the prime minister, who is himself enjoying record approval ratings.
Mr Raab, by contrast, has an approval rating of minus 17%.
Michael Gove, the chancellor of the Duchy of Lancaster, is also regarded as a safe pair of hands because of his extensive experience at a senior level.
Despite all that, Dominic Raab is the man Boris Johnson has chosen as his deputy in the most difficult political landscape of modern times. How he responds to the challenge will be the biggest test in his career so far