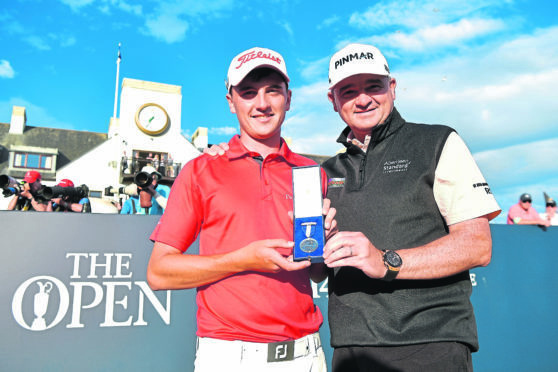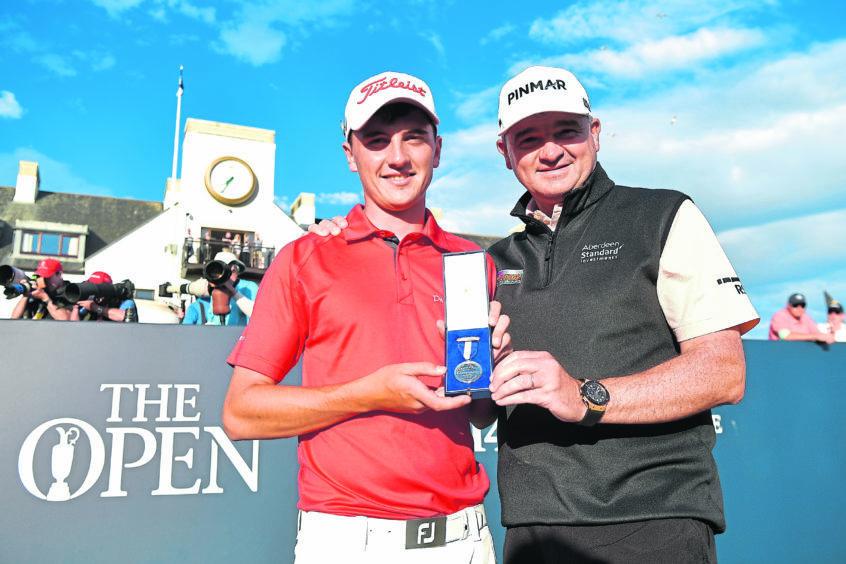 Paul Lawrie will sit down with Sam Locke today to help the 19-year-old decide the best plan for his future.
Locke won the Silver Medal at Carnoustie after being the sole amateur player to make the halfway cut.
Alfie Planet, who was the leading amateur at the 2017 Open at Birkdale, opted to wait a couple of months before turning professional so he could be able to play in the Walker Cup match against the United States.
Lining up for Great Britain and Ireland at Royal Liverpool next September is a target for Locke but the Stonaheven amateur could be tempted to join the paid ranks while his stock is high with invites to European Tour and Challenge Tour events likely.
The 2017 Scottish amateur champion had to get time off from working at the coffee shop at the Paul Lawrie Golf Centre in order to tee up at Carnoustie.
And Lawrie knows Locke may not be returning to his barista duties anytime soon.
He said: "I haven't spoken to Sam or his dad Andrew yet about his future plans.
"The only thing was that we had a quick chat before the thing started.
"Andrew mentioned that he wanted to play Walker Cup next year. Whether this will influence that I don't know yet.
"I plan a wee sit down on Monday, as I did anyway whether he had a good week or a bad week.
"On Monday we will find out a bit more about what he is thinking.
"Considering this is the biggest golf event in the world, he has done a great job.
"He comes over as a natural.
"Not only did he win the Silver Medal but he was the only Scot to make the cut.
"It is a phenomenal performance.
"The difficult thing is we don't want to go totally overboard on this as he has a long way to go."
Lawrie has not been surprised by Locke's success this week.
He said: "It was a big week for him but it was important that he was not just here to enjoy it.
"He was here to win the Silver Medal and we emphasised that to him.
"To win it before he had even played any golf at the weekend was brilliant.
"Even though he is only 19 he is the Scottish amateur champion and he had a good Lytham.
"It is not a huge surprise to the people who know him and have been working with him.
"Everyone in the foundation is cock-a-hoop.
"He works in the coffee shop so it is a fantastic story.
"I walked round with him on Monday in a practice round and he hit the ball extremely well.
"I was absolutely sure he was capable of winning the Silver Medal."