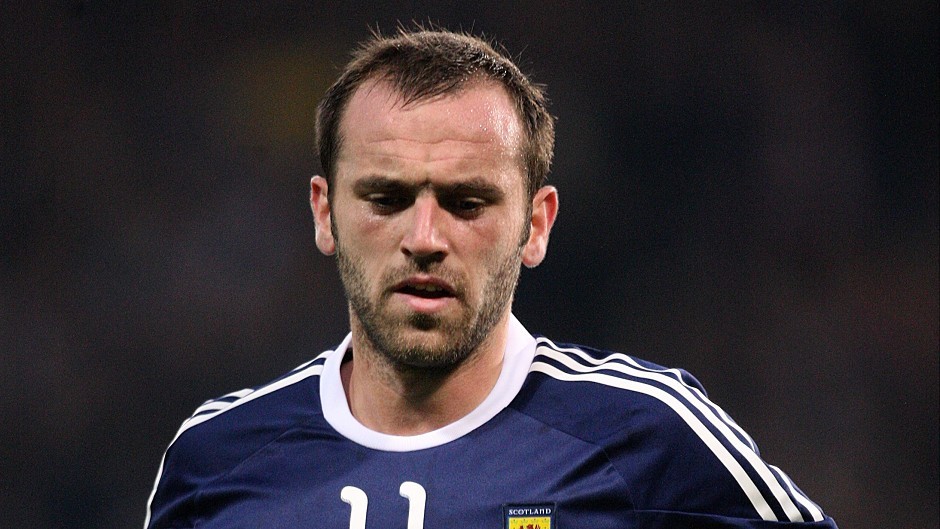 Scotland coach James McFadden insists fitness concerns would never have stopped him representing his country in the wake of Leigh Griffiths' decision to pull out of Alex McLeish's squad.
Celtic forward Griffiths notified McLeish of his decision to pull out of the squad to face Israel and Portugal over the weekend, claiming he wants to use the international break to work on reaching peak condition.
Former attacker McFadden, who won 48 caps for the Scots, says his pride at pulling on the dark blue would have overpowered any doubts over his fitness, highlighting his role in the 1-0 victory over France at Hampden Park in 2006 as an example.
McFadden, whose final cap came in 2010, said: "It never crossed my mind. Any game, I wanted to play in it whether I was fully fit or not. I've played games in that situation. When we beat France at home I hadn't played in any games for four or five weeks due to a hamstring injury.
"We didn't have any players and I didn't expect to play, but I came in and played lone striker. I wasn't as fit as I would've liked to have been but I wouldn't ever have said no.
"Scotland should still be the pinnacle, but it's a personal thing. I'm never going to tell people what to do.
"Having played a lot when I was younger and then had a bad injury and never got back in, I finished playing for Scotland when I was 27 – and I still miss it.
"I think you've just got to savour every minute you get with the national side because you don't know how long it's going to last.
"It's a personal choice but for me I don't think I'd ever have got to the stage where I would have said I'm going to concentrate on club football. I just loved playing for Scotland."
Despite his own belief, McFadden insists he can understand Griffiths' decision, adding: "I am disappointed. But it's Leigh's decision and we've got to respect it.
"The thing about is is if Leigh's deciding he's not fit enough to contribute then he needs to go and prove from now on that he's ready to play for Scotland.
"He's made that decision, but ultimately further down the line players have got to earn the right to be here. We'll re-evaluate it when it comes.
"But for the minute he's decided to pull out and we'll concentrate on who we have because we've got a massive game coming up. We'll deal with any other situation when it comes."