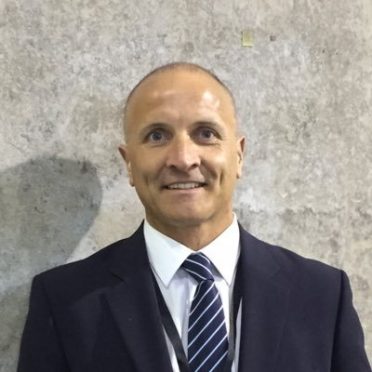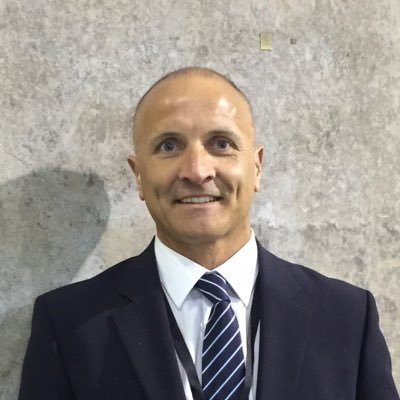 George Salmond can hardly believe that 20 years have passed since he led Scotland's cricketers into their maiden World Cup foray.
It was a trip into the unknown, not only for the team, but the many fans who travelled down to Worcester and Durham for the Scots' opening two jousts with the might of Australia and Pakistan.
In advance, some of the coverage of their preparations testified to the lingering ignorance among so many people about the long history of the game in Scotland.
Yet, once Salmond's troops marked their arrival on the global stage with Bruce Patterson driving Damien Fleming majestically for four,  there was nothing for the Scots to be ashamed about against one of the greatest sides in the sport's history.
As he recalled: "It was such a thrill and honour. I was always very passionate about wearing the thistle or saltire and to be playing on the world stage was awe inspiring.
"I played in an era where the national team had more fixtures than previous teams had enjoyed, partly due to WC qualification. To have an opportunity to play in a World Cup was a dream with little chance of it becoming a reality when I was growing up – but there we were!
"Sitting in the bus going to that first match, I remember seeing lots of Rampant Lion and Saltire flags and kilted Scots singing in Worcester and my initial thought was that there must be a rugby or football international that day too….we didn't normally attract large crowds of this nature.
"Australia had been the focus for some weeks. We needed to compete for as long as we could in the match against the likes of Steve and Mark Waugh, Ricky Ponting, Shane Warne, Glenn McGrath and Adam Gilchrist and we did that quite well by scoring 181 and making them work for their [six-wicket] win."
The joust with Pakistan was a bitter sweet occasion. Salmond's men bowled very well at the outset – "and it could have been better, because the late Asim Butt had Wasim Akram plumb lbw before he played a game-changing innings" – but it was a different matter with the bat.
That wasn't entirely surprising, given they were up against the "Rawalpindi Express", Shoaib Akhtar, who performed as if he had a train of his own to catch in reducing the Scots to nine for 5.
Salmond said: "I remember there was a lot of talk that Akhtar had bowled (unofficially) close to 100mph in their first game. The fact there was to be a speed gun at Durham didn't exactly please our batters.
"But he was excellent. Not only fast, but he moved it too. The ball to get rid of Mike Smith was virtually unplayable."
All-rounder Gavin Hamilton launched a recovery of sorts and his form throughout the event was sufficient to earn him an England call-up.
Yet although the debutants suffered crushing defeats to the West Indies and New Zealand, they should really have chalked up their first win against Bangladesh at the Grange, with the visitors slipping to 26 for 5 and 96 for 7.
Salmond added: "We had played them the previous summer in a one-day series and three-day games and had the better of them.
"At 60 for 6, we dropped a catch and their seventh-wicket partnership meant we were chasing 185 instead of maybe 100. But still, that was a total which on a good Grange pitch we should have achieved [they lost by 22 runs].
"This was the disappointing game for us as it was the one we had targeted. But fair play to a gutsy and talented Bangladesh side.
"They also defeated Pakistan in the group games and, on reflection, they deserved their ODI and then Test status."
Salmond is disappointed that his compatriots won't be involved in this summer's World Cup in England. And he shares the widespread incredulity that the ICC has allowed the competition to contract from where it was two decades ago.
He said: "There is an irony that the Associate members are as strong as they ever have been and the number allowed to qualify has decreased.
"It's such a shame from a Scotland perspective when recent results are considered. Not just the victory over England, but in beating Sri Lanka, Afghanistan and coming so close against the West Indies.
"It's unbelievable there will be no Ireland, Holland, Zimbabwe or Scotland….all nations capable of beating anyone – as they have all shown.
"Qualifying for future World Cups is vital but, unless the ICC wake up and do the right thing, all of those nations in the next tier will be fighting for scraps."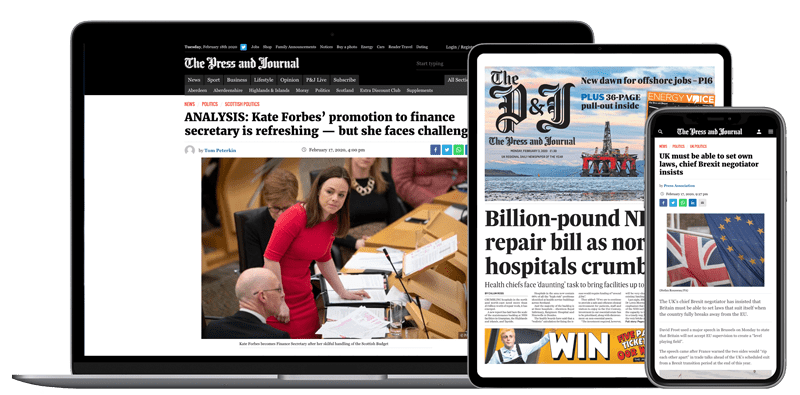 Help support quality local journalism … become a digital subscriber to The Press and Journal
For as little as £5.99 a month you can access all of our content, including Premium articles.
Subscribe