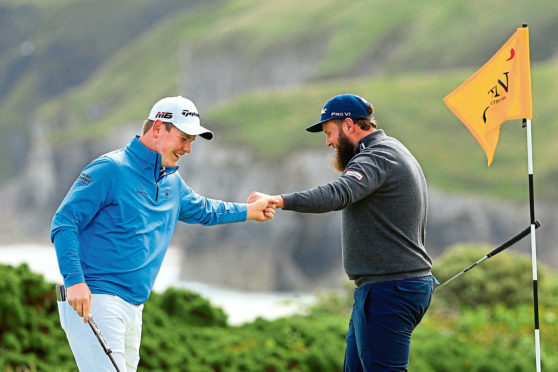 Oban's Robert MacIntyre believes he can ride The Open "roller coaster" all the way to a maiden major title.
The Glencruitten left-hander showed no sign of nerves on his major debut after carding a three under par 68 as The Open returned to Royal Portrush for the first time in 68 years.
The 22-year-old is confident he has what it takes to build on his encouraging opening round in Northern Ireland.
He said: "All this is not more than I thought myself, but it's quicker than I expected.
"It's come faster than I ever thought. I was expecting to have another year on the Challenge Tour.
"But life's a roller coaster, and you've just got to keep riding it.
"My caddie Greg (Milne) just kept glancing at me.
"We had words and just went 'can we win this?' And I think we can. But it's only day one and we just have to keep going.
"I just need to put myself into a position to do so come Sunday."
MacIntyre, who qualified for The Open courtesy of a maintaining a top-20 berth in the Race to Dubai in June, went into the tournament on the back of a missed cut at last week's Aberdeen Standard Investments Scottish Open.
But the Scot felt playing alongside two of golf's biggest names, Rickie Fowler and Rory McIlroy, in the opening two rounds was perfect preparation for this week.
He said: "It has just been a roller coaster all year.
"I think I actually took more confidence from last week than any other week, playing with Rory and Rickie.
"I felt I handled it well. I was four-under-par and just missed the cut. That's golf.
"But I learnt so much last week about how to handle things and that has obviously helped me this week.
"It was huge, even doing all the media stuff as I wasn't used to it.
"Even watching the guys go round the golf course helped me massively for today."
MacIntyre said playing partner Andrew 'Beef' Johnstone helped keep him calm during his major debut.
He added: "It was brilliant.
"Meeting Beef for the first time and the roar that erupted when he stepped on the tee, made me chuckle a wee bit.
"I enjoyed every bit of it and Beef was a big help. He just kept laughing any time the crowd went wild.
"I obviously enjoyed it out there with Beef and Kyle (Stanley). The chants for Beef were pretty loud so that kept everything in good spirits."
Inverness golfer Russell Knox also made a promising start at Royal Portrush with a one under par round of 70.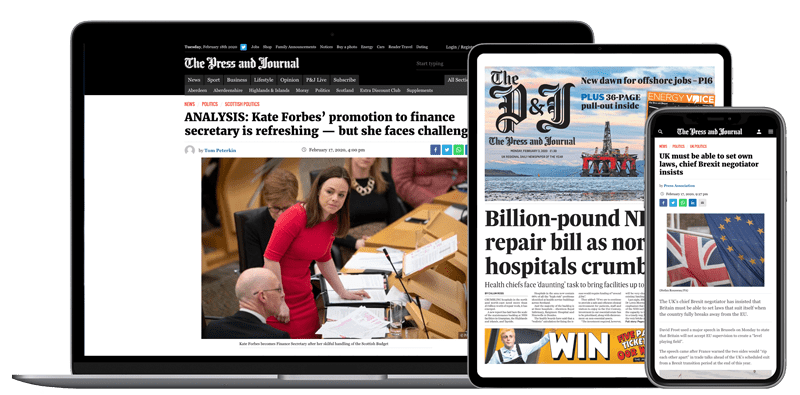 Help support quality local journalism … become a digital subscriber to The Press and Journal
For as little as £5.99 a month you can access all of our content, including Premium articles.
Subscribe