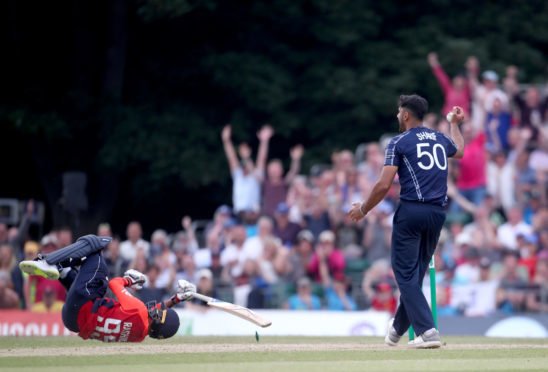 The leading figure in New Zealand cricket has said it is "highly unlikely" that scheduled matches against Scotland will go ahead in Edinburgh in June.
The powerful Black Caps, who have reached the last two World Cup finals, had been scheduled to play a Twenty20 match and a one-day international game at the Grange in Edinburgh on June 10 and 12.
But, given the current lockdown because of the ongoing Covid-19 pandemic, most sporting events which were due to take place across Britain in June and July, including Wimbledon and the European football championships, have already been cancelled.
New Zealand are currently following a four-week nationwide lockdown which has put a stop to all cricket in the country much like the rest of the world. Last month, the men's team had to cut short their tour of Australia after just one match.
NZC chief executive, David White, said on Friday: "Clearly, this situation is extremely disappointing for everyone involved in sport.
"But, given the bigger picture, and the terrible toll that COVID-19 is taking worldwide, we need to look after not only our own people, but the greater community good.
"Cricket in New Zealand has been fortunate in that we were very much at the end of our home summer programme when this crisis struck. However, with the lockdown now in full force, we are mindful of the difficulties facing our cricket community."
Cricket Scotland has suspended all cricket activity until June 1 when it will review the situation as the threat of the whole summer being wiped out increases.
And, with the Edinburgh Festival in August having already been called off, it would be remarkable if any sporting events, with the potential to attract four-figure crowds, are staged in Scotland as early as the first half of June.