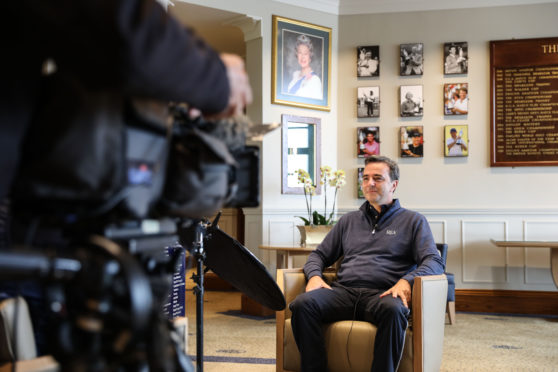 Phil Anderton can still recall playing in a pro-am with former Scotland rugby captain, Andy Nicol and women's champions Helen Alfredsson and Felicity Johnson.
As the quartet were announced to the gallery, the one-time Lions star sent his ball right down the middle of the fairway, then the female duo followed that up with booming drives which gained applause from the crowd.
Finally, Anderton addressed the ball, gave it his all, and was pleased with the results – until the group marched off to play their seconds and he discovered he wsas more than 30 yards behind everybody else.
It wasn't quite a Eureka moment, but it showed him that golf is the perfect sport for men and women, young and old, rich and poor or black and white. And increasing the number of participants across the globe is one of the leading ambitions for the Scot who has become chief development officer at the R&A.
He might have arrived in St Andrews at an inauspicious time with Covid-19 casting a blight over every section of society, but Anderton has always been a trailblazer who is more interested in the trail than the blazer.
This, after all, is the fellow who gave the world the famous "Diet Coke Break" advert, which shifted millions of cans and bottles of the soft drink in the 1990s. Anderton subsequently brought the same fizz to his efforts at Murrayfield where his pyrotechnic displays earned him the monicker "Firework Phil."
He is not a man to let the grass grow under the feet. In which light, it was hardly surprising he was in effervescent mood when he spoke to the Press and Journal this week, in the build-up to the Aberdeen Standards Investments Scottish Open at the Renaissance Club in East Lothian.
Anderton said: "I've never believed in just keeping an organisation ticking along and while this is obviously a difficult time for everybody, the dramatic uptake in golf has been one of the silver linings.
"We have managed to organise men's and women's majors in Europe and the United States, but we have also been able to spread the message that golf is a brilliant, healthy sport for people of all ages, abilities and backgrounds.
"We can't afford to be complacent, because we don't want people who are playing at the moment while other sports are in lockdown to drift away again in the future.
"But the R&A is absolutely committed to being a catalyst for significant growth. It is investing £200m in the next 10 years to help develop new pathways and change perceptions in places where golf is still not widely played.
"We have 60 million registered golfers around the world, but when you look at the number of TV audiences, that figure could be so much higher. And there is now a Women in Golf Charter and a determination to break down barriers."
As a keen player himself with a handicap of 11, Anderton grew up marvelling at the exploits of mercurial talents such as Lee Trevino and the late Seve Ballesteros and he also revelled in the famous "Duel in the Sun" between Jack Nicklaus and Tom Watson during the Open at Turnberry in 1977.
That drama persuaded the then teenager to pick up his clubs for the first time and, more than 40 years later, he is still in the swing of things.
He said: "People ask: 'Why golf?' Well, you can get frustrated, you can have days where things aren't going well, then suddenly, you get that one shot where you feel a real sense of achievement.
"Then there's the camaraderie and the exercise from playing on the many wonderful golf courses all over the world. For me, it's a good walk enhanced, not spoiled!"
Anderton has always poured himself into fresh challenges and emerged from some occasionally bruising battles with his reputation intact. Give him a challenge and he embraces it like Bryson DeChambeau does a weight-pumping session.
He realises that golf has proud traditions and an ethos of fair play and sportsmanship which shouldn't be disturbed. Yet, in terms of steering the game into previously uncharted territory, he also appreciates the difference between his role at the moment and when he was involved in the corporate sector.
As he said: "At Coca Cola, we were selling Coke to make money, it was as simple as that. It was all about business and the balance sheet.
"But at the R&A, we are trying to get more people involved in the sport and reach out to the next generation and understand how we can help clubs open their doors to a wider audience. I know many are doing a terrific job, but if there is a sticking point, let's address it. If there is an issue, let's talk about it.
"I am excited by being here and I am genuinely looking forward to the future. I have never just wanted to stick with the status quo or stay on an even keel.
"And especially when there are so many ways to promote this wonderful game."
That's Phil Anderton in a nutsell. He's the Real Thing.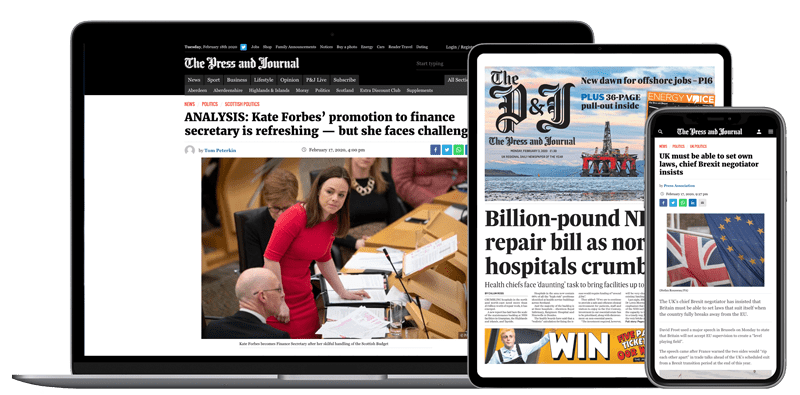 Help support quality local journalism … become a digital subscriber to The Press and Journal
For as little as £5.99 a month you can access all of our content, including Premium articles.
Subscribe