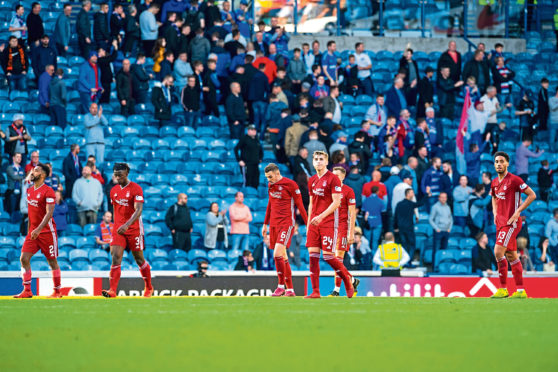 Aberdeen defender Mikey Devlin insists manager Derek McInnes should be spared any blame after the Dons slumped to their heaviest defeat of his reign at Rangers on Saturday.
The Dons were thrashed 5-0 following a one-sided encounter at Ibrox but Devlin insists the players are the ones who are culpable for the loss.
He said: "There are 11 players on the pitch who have to take responsibility for that. The manager set us out, gave us tasks.
"He asks us to do the basics and represent the shirt of this club and we didn't do that. This has nothing to do with the manager. It's the players who have to take responsibility for what they gave out there.
"The basics were missing.
"The appetite to get after them, we barely made a tackle, gave them too much space, lost poor goals, goals which were similar.
"It was 5-0 but it could have been worse and we all need to take a look at ourselves. I'll start by doing that."