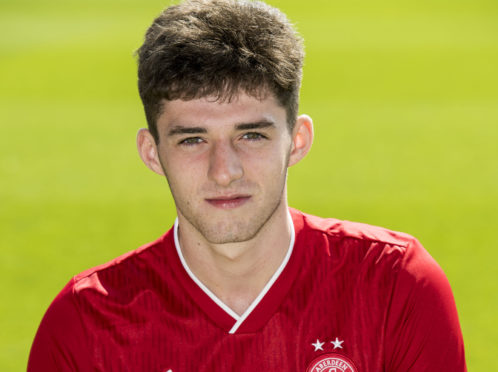 Teenage Aberdeen striker Michael Ruth wants to take advantage of his shot at full-time football.
The Dons added Ruth in the summer from League 2 side Queen's Park and he has been a regular in Paul Sheerin's reserves side, bagging eight goals in all competition.
Ruth added two in the 5-0 win over Cove Rangers in the Aberdeenshire Shield and struck up a partnership with Bruce Anderson, who also bagged a brace at the Balmoral Stadium.
The 17-year-old played 10 times for the Spiders, scoring once in a 4-0 win over Albion Rovers, and enjoyed a run in the side towards the end of last season with their league status assured.
He was aware of interest from the Dons prior to the end of the campaign and felt like it was an opportunity he could not turn down.
He said: "The full-time setup has definitely improved my game.
"It's a bit tiring at times but I'm enjoying the challenge. Hopefully we'll see the outcome in the next few years.
"I had to take it, especially the age I was getting to. Queen's Park was great but I felt like I needed full-time football, the fitness and all the other stuff that comes with that.
"Towards the end of the season I started a few games.
"League 2 is a good challenge – most are experienced men.
"But I just had to get full-time football.
"I found out a couple of months before but I just had to keep playing for Queen's Park. I had to see what happened when I got to the summer and made my decision then.
"I want to keep pushing, trying my best in training and see where it takes
me.
"Hopefully I can stay injury-free, try my hardest in training every day and see where it takes me.
"I think that's the ambition of most boys (to play first-team football) but all we can do is keep working, see where it takes us."
Prior to his arrival, Ruth was a Scotland under-16 cap and had played alongside current Dons youth Connor Barron at international level.
The young Dons had their first pre-match preparation at the newly-opened Cormack Park ahead of the Cove game, which Ruth feels will benefit Paul Sheerin's side in the long run.
Ruth, who will be in action for the young Dons in their Shield quarter-final at Inverurie Locos tonight, said: "The facilities look good, the pitches excellent and we had pre-match there the other night.
"I think it'll be a huge boost.
"It puts us up there with the other teams. It can only help us in the future.
"Paul is a great coach and knows what he's talking about.
"He gets the best out of us the way he sets the team up and as you can see, we're getting the wins."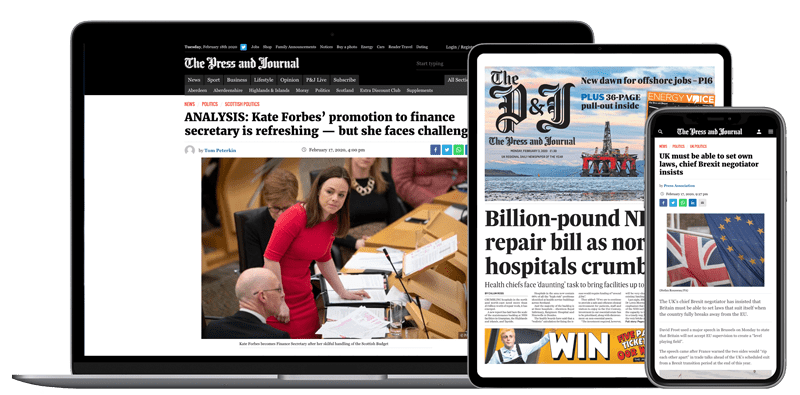 Help support quality local journalism … become a digital subscriber to The Press and Journal
For as little as £5.99 a month you can access all of our content, including Premium articles.
Subscribe