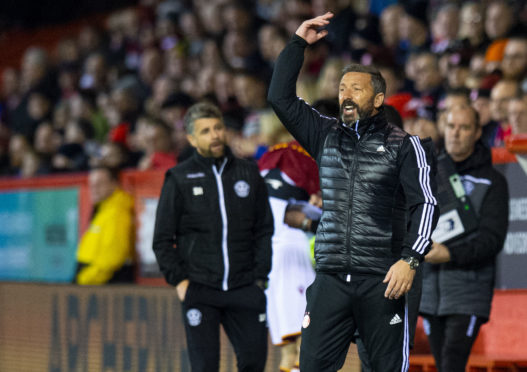 Derek McInnes has urged Aberdeen fans to park their frustrations and rally behind the team in the Scottish Cup.
The Dons take on Kilmarnock in the fifth round at Pittodrie this afternoon, amid a dipping mood within the ground after a series of uninspiring displays.
The manager himself was target of ire for some of the fans against St Mirren but hopes with the Aberdeen support, this afternoon's game can lift the gloom.
McInnes said: "I've done my own moaning in the last few weeks. I understand that (fans' frustration). We're expected to deal with these games better than we have. When you're not scoring goals and not winning games at home, that frustration builds.
"But what I do want today is that understanding that let's not let that be a factor. Get behind the team. When you're first instinct is to moan or criticism, let's stay with the team. I need to help the players and the players need to help the fans.
"I'm not just putting this on the fans, I need to stress that. My players need a bit of help. 3pm on a Saturday is still the most important time of the week for me. Whatever we do during the week pales into insignificance. 3pm on a Saturday is what we're all about. I felt that as a player, I feel it as a manager. We need to perform at our best and if the fans can help the team perform better, let's make it a good day for everyone at Aberdeen."
McInnes points to the level of expectation put on his side as reason for the supporters' frustration of late.
They have not scored a goal from open play this year and have laboured in their three performances at Pittodrie, as well as a poor 0-0 draw at St Mirren.
The club's Red Shed initiative, which was devised to improve the atmosphere at Pittodrie by packing the Merkland Stand, will be trialled again this afternoon after first being used against Dumbarton.
McInnes added: "We need that atmosphere and the players to perform at their best. In the last few home games, we've seen the expectation to blow away Dumbarton, to beat Motherwell, to beat St Johnstone. We've not been able to perform at our best. We have dominated possession but have not been effective enough with it.
"That brings a frustration. We're being a bit too safe. The one game we've had recently we there wasn't that expectation was at Ibrox. Nobody expected anything last week. But the players go and perform, they win so many individual battles and carried a goal threat.
"We've got to deal with the expectation because I can see Alex Dyer's team-talk now. It's to make Aberdeen players more nervy, be a counter-attacking team and to feed off the crowd's anxiety and nervousness. It's important we change that narrative.
"I've been the St Johnstone manager that's come up and said the same things and come away with three points. When we first came in it was important we enjoyed playing at home – you can't meet your demands if you're not enjoying playing at home. For us, we need to start enjoying playing at home again and I want the players to relish the day.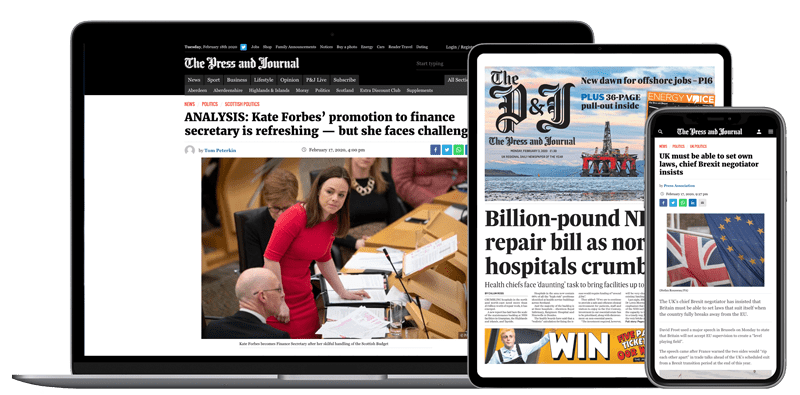 Help support quality local journalism … become a digital subscriber to The Press and Journal
For as little as £5.99 a month you can access all of our content, including Premium articles.
Subscribe