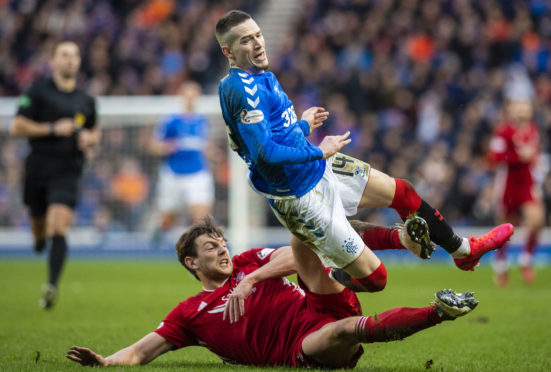 It is the showpiece curtain-raiser for the Scottish season and Bryan Gunn will be one of many glued to the television.
From his Cheshire home, Gunn, one of Aberdeen's Gothenburg Greats from 1983, will watch on with fervent hopes his former side can turn over Rangers on the opening day of the 2020-21 Scottish season.
The dislike between the two teams will be absent from the stands, instead confined to the pitch and social media channels. It does feel like a key ingredient will be missing in what is usually a gripping, powder-keg watch.
"Once I get off the golf course on Saturday morning, I'll be tuning in to Pittodrie to watch the game," says Gunn, who left Aberdeen in 1986 to become a club legend at Norwich City. "It's a massive game for the first game of the season, what a way to come back."
The 12.30pm kick-off, moved due to the FA Cup final, and the broadcasting on Sky Sports gives the game a prime-time slot. The end of the English football season also means that for a period of about six weeks, Scottish football will be in the spotlight to a national audience.
Those numbers will be swelled by the thousands who would have ordinarily packed the stands at Pittodrie on Saturday, with supporters unlikely to be back in Scottish grounds until October.
"It's down to the players and how they adapt to the surroundings," adds Gunn. "Pittodrie is something they're used to but they'll still need to get used to the fact there's no crowd in there. There's some times that will enjoy it and some players will enjoy it, because there's not as much pressure on them. The scrutiny will come from television and down south, we'll be hearing about Scottish football more than ever before I believe.
"It's still kept it's level of anticipation and the dislike between the fanbases. I'm sure there'll be people watching the television who might have a Rangers fan living next door. They might have banter over the garden fence rather instead of across the stadiums."
"Aberdeen were top dogs in the 1980s and when I came back with Hibernian against Rangers, it was the travelling support that came along. Rangers will miss that backing and you tend to find those away fans are noisy, vociferous and really back the players on the pitch.
"Aberdeen fans too really lift themselves for the Old Firm and you hear them at their noisiest. They're always tough games and I'm sure Saturday will be no different."
Gunn was born in Thurso and raised in Invergordon, so Scotland still has a firm place in his heart. His brother Alan still works in the distillery in Invergordon and Gunn senior admits a family visit is overdue, to see his mother in the north of Scotland.
His son Angus followed in his father's footsteps by becoming a top-flight goalkeeper and has spent the last two seasons at Southampton, after time in the Man City academy and a loan spell at Norwich.
Another firm goalkeeping connection between Norwich and the north-east is Joe Lewis. A Canaries fan, Lewis left his boyhood club in 2008 for Peterborough, before spells at Cardiff, Blackpool and Fulham paved the way for his move to Aberdeen.
Gunn was Lewis' goalkeeping coach at Carrow Road and served briefly as his manager. Seeing him grow into an experienced, reliable stopper and captain gives him great satisfaction.
"He was always mature, even as a youngster," he says. "He was a sensible lad, a brainy lad; he listened and learned. He bravely moved away from Norwich City when he was young, to find his level.
"He's found a spiritual home at Aberdeen and I think it's mutual between him and the fans – there's a great respect and like to each other. He's passionate about his game and he's calm in the big moments.
"I look forward to seeing Joe in top form at the weekend and hopefully Aberdeen have a good season, because you need your goalkeeper at his best to help get points on the board and keep as many clean sheets as possible."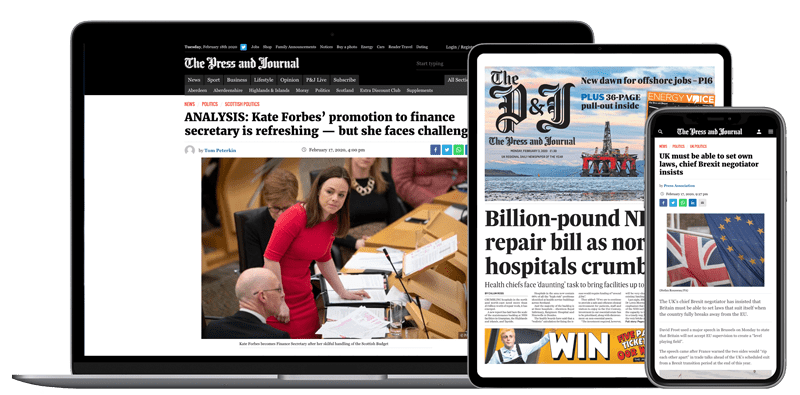 Help support quality local journalism … become a digital subscriber to The Press and Journal
For as little as £5.99 a month you can access all of our content, including Premium articles.
Subscribe