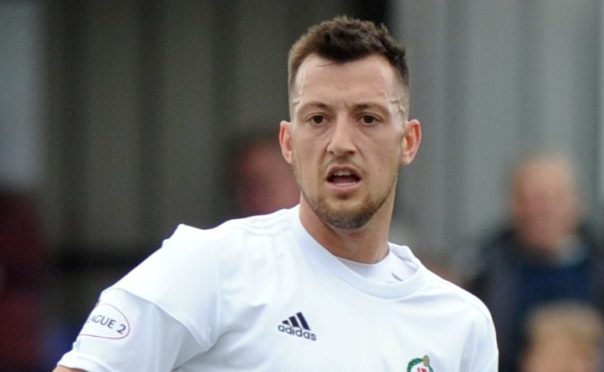 Connor Scully has had a year he will never forget.
Getting engaged to his fiancé Connie, welcoming his daughter Milana into the world and leading his boyhood club into the Scottish leagues for the first time.
For the boy who grew up close to Cove's old ground at Allan Park, the club will always be close to his heart and has become a de-facto part of his extended family.
Given a lot of his family will be in attendance for today's historic League 2 opener against Edinburgh City, it has given Scully cause to reflect on those who have played a huge part in his journey.
He said: "My mum used to drive me here, there and everywhere when I was younger. I used to play for Albion (Boys Club) and she would rive me up to Fraserburgh. My brother and sister would play football too; I've got a lot of support that I'm truly grateful for.
Proud moment for me this evening! Joint player of the year and players player of the year? can't thank the boys and everyone at cove enough it's been the best season of my life on and off… https://t.co/ydz9HGVllp

— Connor Scully (@cscully13) April 20, 2019
"My brother Aaron is full-time as a community coach at Aberdeen and I'm really proud of him. He left school without really knowing what path he was going down. He started liking football really late, at 12 or 13, so to have a career out of it, we're all really proud of him.
"Most of them will be down on Saturday, so hopefully I will be playing. Just to be here and to be part of this is brilliant.
"My grandma and grandad have got season tickets and come to watch every game. They go to all the away games. As a whole, it makes me appreciate it a lot more."
Becoming a father at 26 has brought a fresh sense of perspective. Football, as pivotal a part as it has played in his life, is not the be-all and end-all.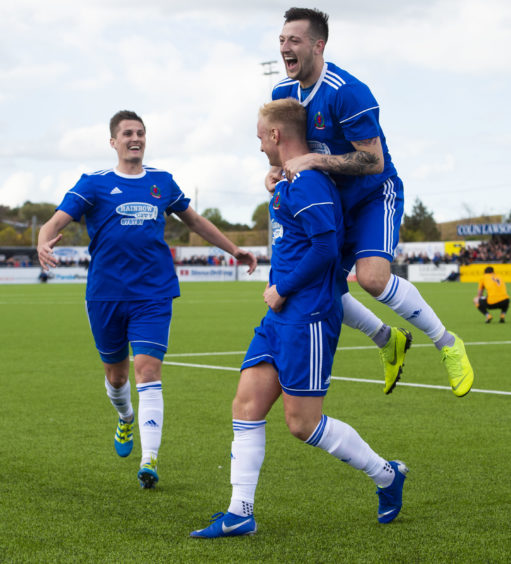 Scully said: "I've had a year and a bit of my life – I've had a daughter and I've matured. The lads might tell you differently but I feel like I have. That sort of thing outside of football can help any player. My fiance, watching me at the sidelines; it all helps you on the field as well as off it. I've had an incredible year and it's going to be really hard to match it.
"If you speak to John (Sheran), the old manager, then he probably will say my maturity has changed. I still get the odd yellow card for mouthing off but it's totally changed my perspective in life. I was the last one out at night with my friends but having a baby, it totally changes your perspective of what you want to achieve for them and for your family."
Scully joined the club as 16-year-old, a few years removed removed from their 2008 snub from the SPFL due to the facilities at Allan Park not being up to scratch. Annan Athletic took the place of the doomed Gretna.
Success has flowed steadily since his first-team bow for Cove. Title successes in 2013, 2016, 2018 and 2019 crowned them as Highland League top dogs. The advent of the pyramid play-offs in 2014-15 provided them with a chance to make the step up to the SPFL; at first they were thwarted by Edinburgh City (2016) and then Cowdenbeath last year in controversial circumstances.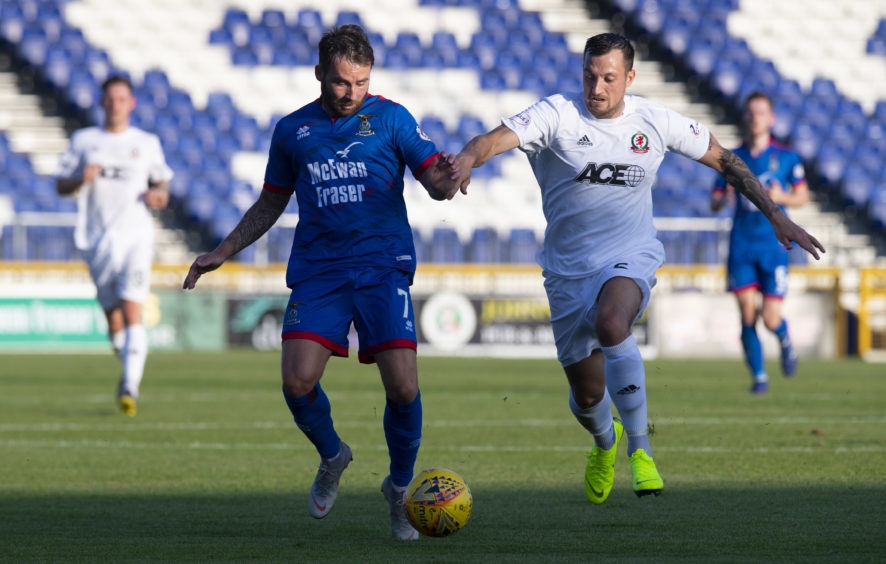 But the move to the Balmoral Stadium at the start of the last campaign proved the catalyst to make the final leap.
Scully said: "It's evolved massively. It was a Highland League club and always had been. But you played for Cove to win. When I first started it was a lot different – it was Kevin Tindal and Jerry O'Driscoll who brought me into the squad for my debut when I was 16-years-old.
"We've taken a lot of good players in with experience of the league over the last few years. It's changed drastically but it's a good change. A couple years before I came in they got declined from the SPFL so it was always the chairman's ambition. The infrastructure here is made for it."
The adjectives "massive" and "special" have been banded about with regularity by those of a Cove persuasion, in relation to today's visit of Edinburgh.
Come 3pm today, for Scully, there will be no place like home.
"Even if I got chance to go to a full-time club, it would have to be something extravagant. I'm from Cove. This is my club, it's my bread and butter."