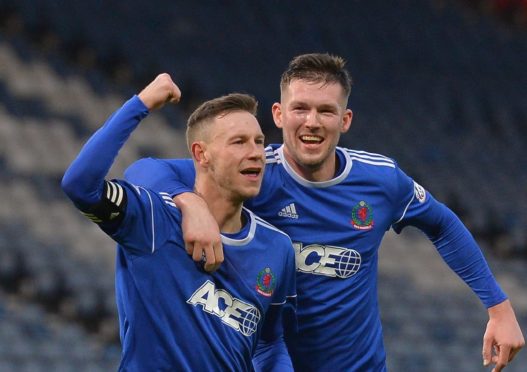 Mitch Megginson wants Cove Rangers to put themselves in position for a title challenge in 2020.
The club skipper sees his side start the year in top spot, in their first year as an SPFL club, with two points separating them and Edinburgh City.
Survival was the initial aim for the Aberdeen side after promotion from the Highland League but, with 14 wins from their first 18 games, they have cemented themselves among the division's top sides.
Megginson will not get carried away with their impressive first half of the season but hopes the League 2 leaders can be in position for a championship push come the season's run-in.
He said: "The chairman will probably differ from myself but, if we just take it step by step, we're in a good position to finish in at least a play-off spot.
"If we keep winning and we're in a reasonable shout of winning the title, it's not unreasonable to look at that.
"At the start of the season we were looking at survival. It would take something disastrous to happen for us to go down now. Nearer the end of the season, if we're still pushing for top spot, then that will be the aim.
"As players, we just focus on the next training session, the next game. You don't look too far ahead.
"As soon as you're worrying about games that are three or four weeks ahead, that's when you cause yourself problems."
Aside from the team's success, Megginson also tops the goalscoring charts in the division, with his goal in the 2-0 win over Elgin City taking him above counterpart Shane Sutherland on 13. He also has three goals in cup competitions but feels his tally could have been even greater.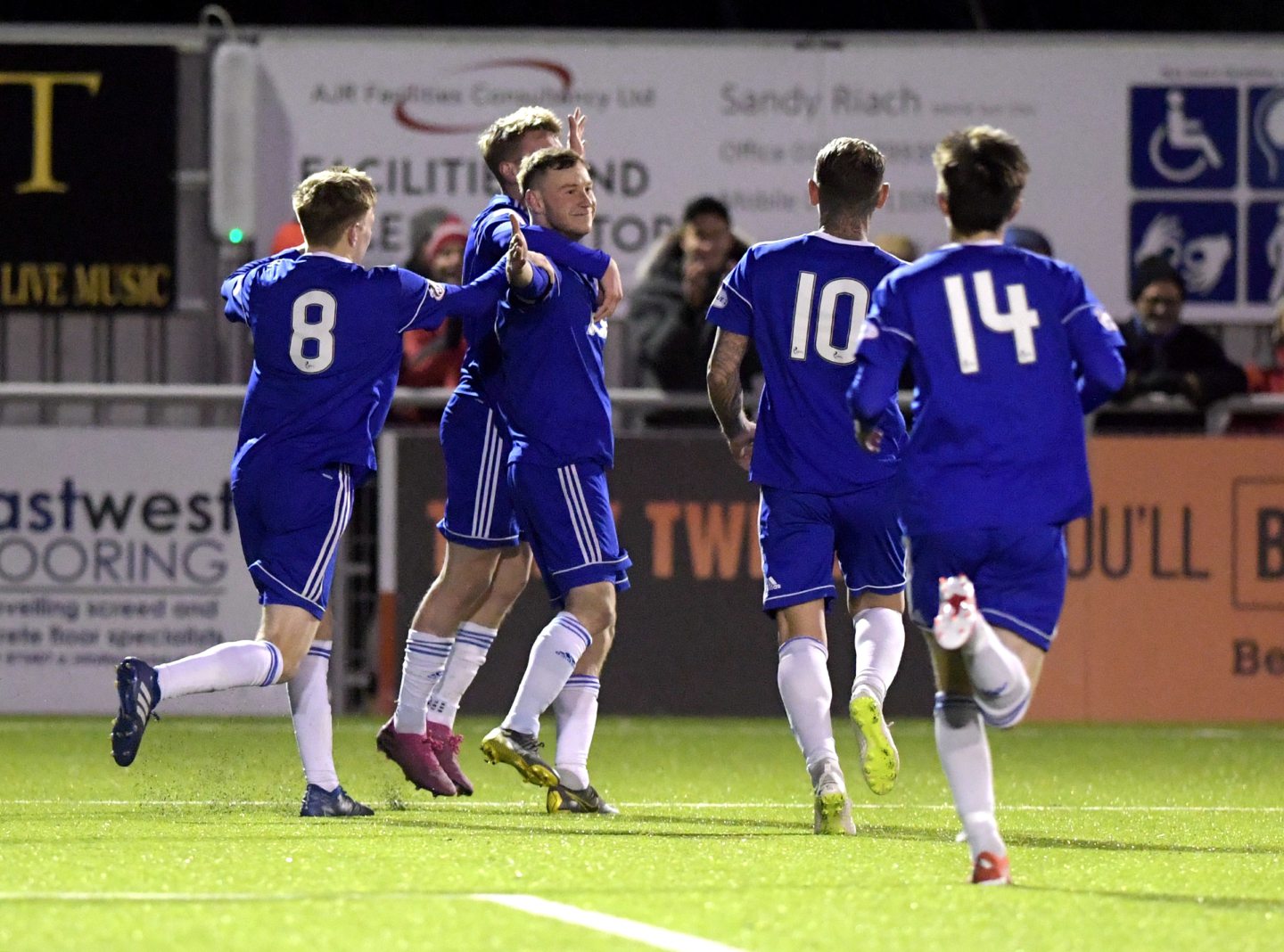 Megginson said: "There are spells where I've not been happy with how I've been playing, maybe when teams had a few more defenders at the back trying to stop me and a few others from scoring. I'm now back to the level I should be at.
"Give credit to Elgin, they are the first team that came and set up to attack us. Everyone else seems to sit in and fight for a draw. I've known Shane for years. I remember playing against him at Aberdeen when he was at Inverness, when we were both young. He's a top player and I imagine we'll push each other on to the end. Kouider-Aïssa at Queen's Park is not far off either.
"We were creating a lot of chances early in the season and I had a couple of niggles. If I was fully fit, I probably would have taken them but overall I'm happy with my return and there's still plenty more games and goals to come, for myself and the team."
The success of 2019 is something the former Aberdeen striker has been able to reflect on, given it was the year Cove finally made the step up into the SPFL. He added: "A few of the boys have said if we could just play those four play-off games over and over, that would be excellent. The Berwick game, where we finally did it, I would love to play that again.
"Our own standards are high and we have that winning mentality. The second half of 2019 will mean nothing if we don't keep winning and carry on our form, to at least have a crack at going into League 1.
"All your hard work can be undone if performances drop."