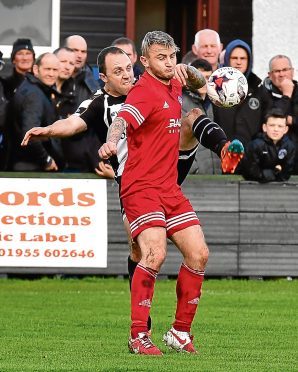 Brora Rangers knocking out Kilmarnock would go down as the greatest Scottish Cup upset of all time.
That is the view of Cattachs striker Paul Brindle, who believes the Cattachs would rightly take their place in history if they were to take the fifth-round scalp of the Premiership side.
Ross Tokely's men have already knocked out league opposition in Stranraer and East Fife – both away from home – but the challenge of facing an in-form Kilmarnock increases the difficulty of their task.
Highland League sides do have previous with causing major cup shocks, with Killie themselves on the receiving end of a 3-0 defeat by Inverness Thistle in 1985. Recent high-profile upsets include Clyde dumping out Celtic in 2006 and Albion Rovers beating Motherwell five years ago but, for Brindle, a Brora win would top the lot.
He said: "It would probably go down as the biggest shock in the history of the competition. If you look at the divisions between the two sides it should never happen but it's 90 minutes, 11 men v 11 men.
"There's no pressure on us – no one expects us to do anything. We did our homework against the League 1 sides and deserved to win. This is a couple of steps on from that, so we're going to be up against it, we're under no illusions about that. After the result they got last weekend, it's probably the worst time to be playing them.
"We've had good support in the bigger games and there's a lot of fans down south that can't make the home games, who come when we play down there. Travelling those distances, you want to put in a good performance for the fans that have made that same journey."
This is Brora's first appearance in the fifth round of the competition and they have yet to concede a goal in their three games to date.
It would go down as the biggest game of Brindle's career, who played in the third round for Clach in 2012 when they came close to upsetting Second Division side Ayr United. Brindle said: "That was a great day out and we were unlucky not to get a result. If we could put in a similar performance on Saturday we'd be happy."
With the Highland League title slipping away from the Dudgeon Park club, Brindle would take a victory at Rugby Park on Saturday over getting back into the championship race.
He added: "We'll keep plugging away in the league but the title is slipping away. Cove are flying just now. I would like to get a result on Saturday. I've played in a few games that have meant a lot but this is the fifth round of the Scottish Cup."