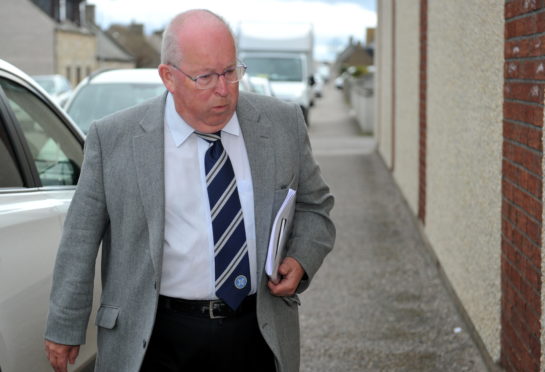 Highland League secretary Rod Houston has told junior club Banks o'Dee the league does not have the power to offer any club a place in the Highland League.
Dee chairman Brian Winton told the Press and Journal his club is not expecting an invite to join should champions Cove beat Berwick Rangers in the play-off and reach League 2 but Houston believes Winton and the other junior clubs have already voted against becoming part of a pyramid structure below the Highland League.
Houston said: "There is the suggestion that the formation of a pyramid system in the North of Scotland is in the gift of the Highland League and it is blocked because the Highland League has not voted for it.
"The fact of the matter is that the pyramid system is an all-Scotland arrangement governed by the Scottish FA. There is a working group, on which the Highland League is represented, that meets regularly in Glasgow to monitor the working of the pyramid and consider possible routes for development.
"One such route was to consider the introduction of a pyramid tier below the Highland League in the North of Scotland with the North Region Junior Superleague housing what would have been called Tier 6.
"Part of that process was for representatives of the Highland League to meet with representatives of the North Region Junior FA to consider the possibility. That meeting took place in Huntly on November 18, last year and in the course of a cordial discussion, the NRJFA officials made it crystal clear that there was no appetite amongst junior clubs to become Tier 6 in the north, as indeed was their right so to do."
Houston also clarified any club wishing to join the Highland League is welcome to make an application.
He said: "Given the speculation surrounding the possible promotion of Cove Rangers to the SPFL, it is worth noting that the Highland League's officers have looked at possibilities if that occurs.
"However, not least out of respect for clubs involved in the play-offs, nothing will be made public at this stage with one exception.
"The normal process of seeking membership of the Highland League is to apply and the league would then determine the composition of its membership."