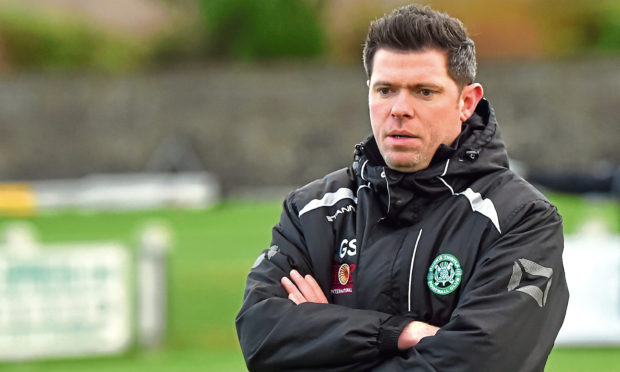 Buckie Thistle boss Graeme Stewart urged his players to make their own memories after their Scottish Cup second round tie against Bonnyrigg Rose was chosen for live TV.
The match between the current leaders of the Lowland and Highland Leagues will take place at Bonnyrigg's New Dundas Park on Friday October 18, kicking off at 7.05pm.
Stewart expects an increased media presence around the club in the coming weeks and wants his players to make the most of their opportunity to shine.
He said: "This is huge for the club and for the Highland League as well as it will raise our profile and we are delighted about that. We actually heard about it on Monday but it wasn't confirmed until yesterday morning so it's good news all-round.
"At the moment it's being billed as a clash between the two teams leading the Highland League and the Lowland League but of course by the time the tie takes that could well have changed, as we've both got games to play before we face each other."
"The media attention will be definitely be increased. I actually told the lads before last Saturday's first round win over Civil Service Strollers that I had been involved in big Scottish Cup games before in my playing days with Caley Thistle in high-profile ties against Celtic, Hearts and Aberdeen, and again when I was playing for Peterhead when we played Rangers at Ibrox.
"Those are the games I remember most from my time as a player – even when I wasn't playing and may have been on the bench – and I told them that it was now time for them to make their own memories."
Stewart is already putting plans into place to ensure he has a strong squad available for the trip to Midlothian, with it coming on a Friday.
He added: "It's on a Friday night and we've already sent the lads a message to check to see if they can get that afternoon off work, but it look like that's not going to be a problem, not surprisingly they're all very keen to be able to make their won memories from this one."