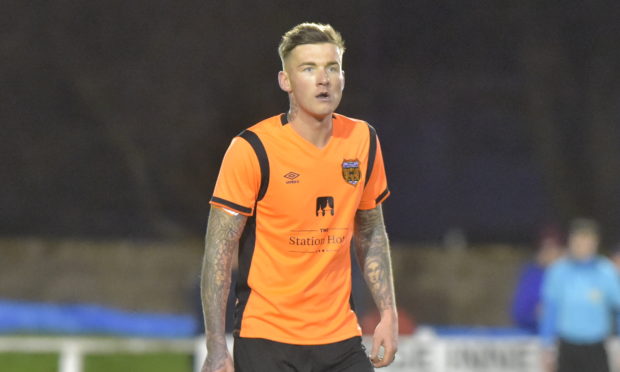 Defender Darryl McHardy aims to put uncertainty over his Elgin City future to the back of his mind during his loan spell with Rothes.
McHardy has been shipped out to the Speysiders until the end of the season in an effort to pick up game time, having started just four League 2 matches this term.
Elgin manager Gavin Price has raised questions over the commitment of McHardy, who he appointed captain in the summer, after he missed training on January 2 having taken two breaks earlier in the season.
Price has challenged McHardy return to Borough Briggs with fresh hunger in the summer, with the 24-year-old still under contract until 2021.
Although McHardy disputes much of the criticism he insists he has cast his hometown club to the back of his mind, with the defender hoping to make his first start for Rothes in today's Highland League trip to Inverurie Locos.
McHardy said: "He (Gavin Price) told me on Friday he was making me available for loan because I wasn't in his plans.
"I haven't spoken to him since, although I spoke to Keith Gibson on Tuesday.
"It's not bothering me if they want to do that after everything I've done for Elgin.
"I'm not really worrying about that right now – I don't really care about getting back into his thoughts at the moment.
"I'm just concentrating on getting myself back in the best condition I can be – not for him, for myself.
"I'm the most committed player there is. I travel all over Scotland – every time I was injured or suspended last season I was there, even Annan or Berwick away.
"He didn't play me when I was back from injury, he had his favoured two centre halves which he was happy with.
"I just want to go out and prove him wrong."
McHardy is eager to make the most of his fresh start under his former Elgin boss Ross Jack, whose Speysiders side are third in the table.
He added: "I'm just excited to start playing football again. I want to play week-in, week-out and maybe help Rothes win the Highland League Cup, and finish as far up the league as we can.
"Ross is a really good manager and the boys at Rothes have been really good, I know most of them."
Locos manager Andy Low is looking for a strong response after his side suffered Aberdeenshire Shield final defeat to Fraserburgh in midweek.
Low said: "I am looking for a good response. In terms of the league we just want to finish as high as possible.
"There's a lot still to play for. I'm sure the boys will bouce back, they're hurting like I am but we all want to respond.
"It is about channelling our disappointment, it's good we've got a game quickly after Wednesday because we want to get straight back to it."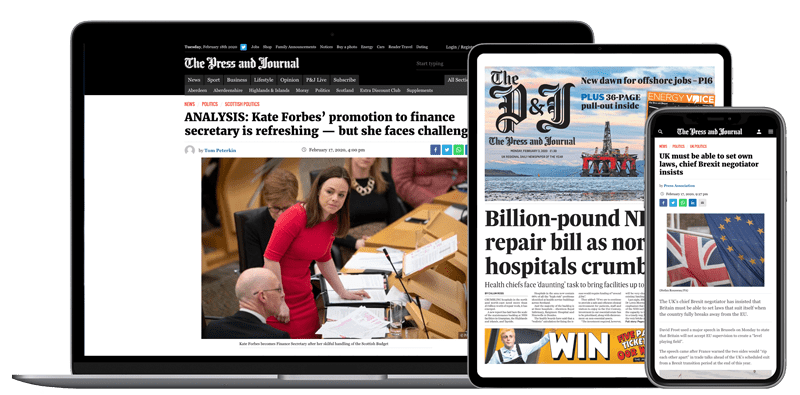 Help support quality local journalism … become a digital subscriber to The Press and Journal
For as little as £5.99 a month you can access all of our content, including Premium articles.
Subscribe